Prince's Trust International 2023 Impact Report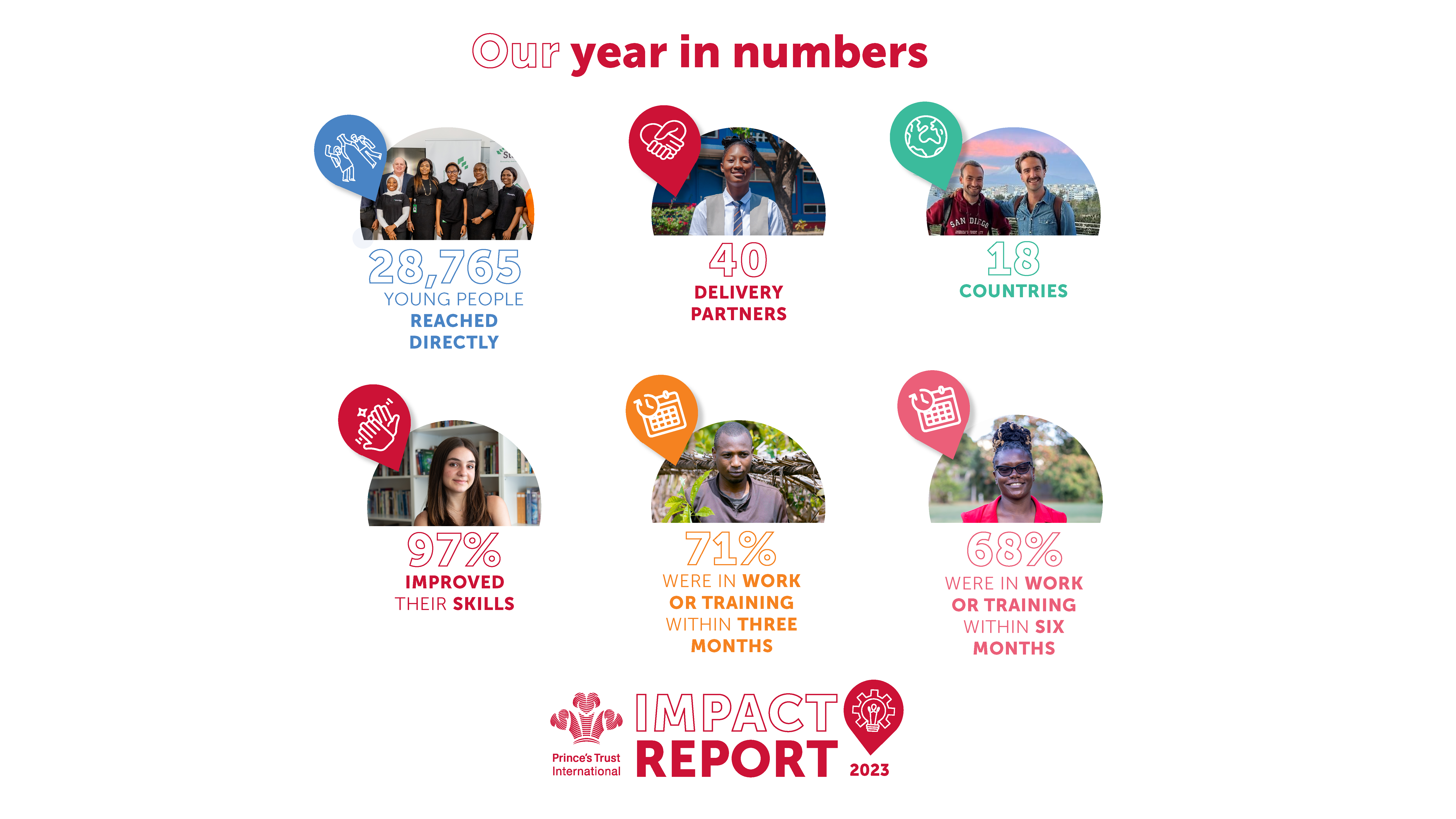 We are excited to share the results of our annual Impact Report with you which showcases our work with young people and our invaluable partnerships around the world.
Thanks to these partnerships, young people across the world are continuing to benefit from employability, education and enterprise programmes, ensuring that they develop the skills needed to build their own futures.
In 2022/23, we expanded to reach 28,765 young people directly, a 53% increase on the previous year. Working through local partners, we launched new programmes in six countries and significantly scaled up our work in others, most notably Jordan.
Our programmes seek to bridge the skills and experience gaps which hamper many young people's efforts to taking their first steps into the world of work. But much more needs to be done. Governments, businesses and civil society all have vital, complementary roles to play in closing skills gaps, creating pathways to entry level jobs and empowering young entrepreneurs.
Looking ahead, we aim to maintain our reach and deepen our impact, at scale. To do so, we will continue to convene partnerships between government, businesses and civil society, creating pathways into the world of work for young people.
With thanks to everyone who made this incredible work possible – your support is invaluable to the thousands of young people who have been able to fulfil their ambitions.