Our CEO Will Straw looks back on his recent visit to India to mark five years of programme delivery
In 2023, we mark five years of Prince's Trust International programmes in India. Through our partners the Aga Khan Foundation and Magic Bus India Foundation, generously supported by HSBC, these programmes now reach almost 5,000 young people each year.
In January, I travelled to India with our International Programme Manager, Debashree Roy, to celebrate these partnerships and to see the positive impact our programmes are having on young people, especially young women. Our visit comprised several events across Delhi and Chennai, including a reception at the British High Commissioner's residence in New Delhi.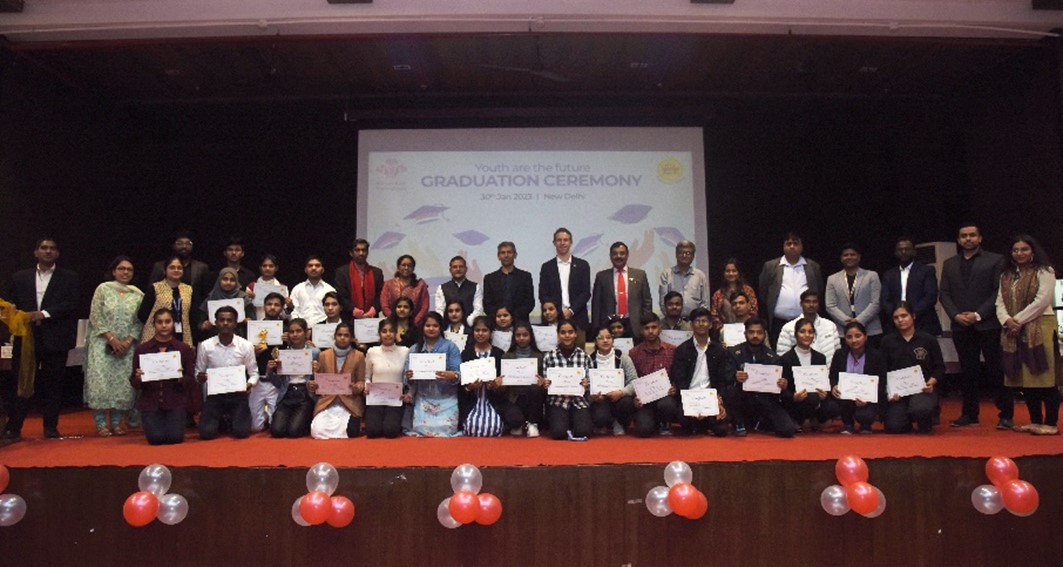 We started the trip by meeting recent graduates from our Get Into employability programme with Magic Bus. It was inspiring to see the progress they had made. Get Into is an eight-week employer-led training programme for young people from low-income backgrounds. It covers general employability skills, job-hunting tips and technical, sector-specific knowhow creating pathways for young people to move into entry-level jobs.
We then honoured our partnerships and programmes and celebrated the achievements of some graduates with a reception at the British High Commissioner's residence. There, I had the opportunity to meet with many of those involved in delivering programmes, as well as with participants and other stakeholders. We celebrated some outstanding achievements and contributions with Inspiration Awards, and the highlight was presenting the Prince's Trust Global Award for 2022 to Gulfsha, who is from Delhi.
Gulfsha comes from a disadvantaged community where, like many girls and young women, she faced barriers and resistance to pursuing further education and finding paid work. But Gulfsha persevered. After honing her employability skills on the Get Into programme, Gulfsha successfully interviewed for her first ever job. Her salary is four times her family's previous monthly income and is making a huge difference to their quality of life.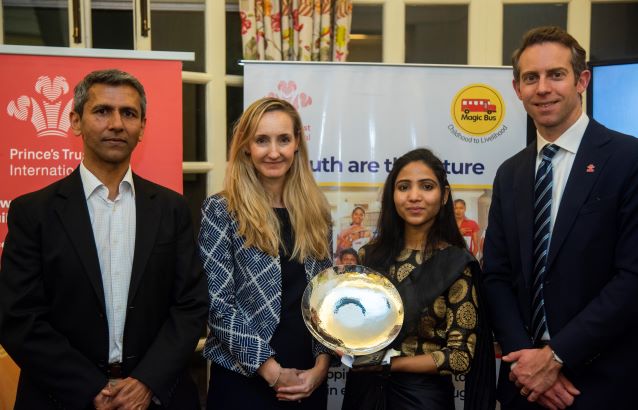 While in Delhi, we had the opportunity to join a round table discussion with the Aga Khan Foundation and hear from course leaders who deliver Project Lehar, which works with young women from disadvantaged communities in Bihar and Uttar Pradesh who often started families at a young age. Our partnership focuses on helping young women develop entrepreneurship abilities which enable them to leverage their skills to earn an income.
I met with Nuzhat, who explained that, with support from Project Lehar, she had set up her own tailoring business to help support her family. 'The programme, the Lehar centre, the teachers have been some of the most important parts of my life,' Nuzhat told us. 'The stitching and the enterprise skills helped me plan my work better and earn for myself… Lehar has made me independent.'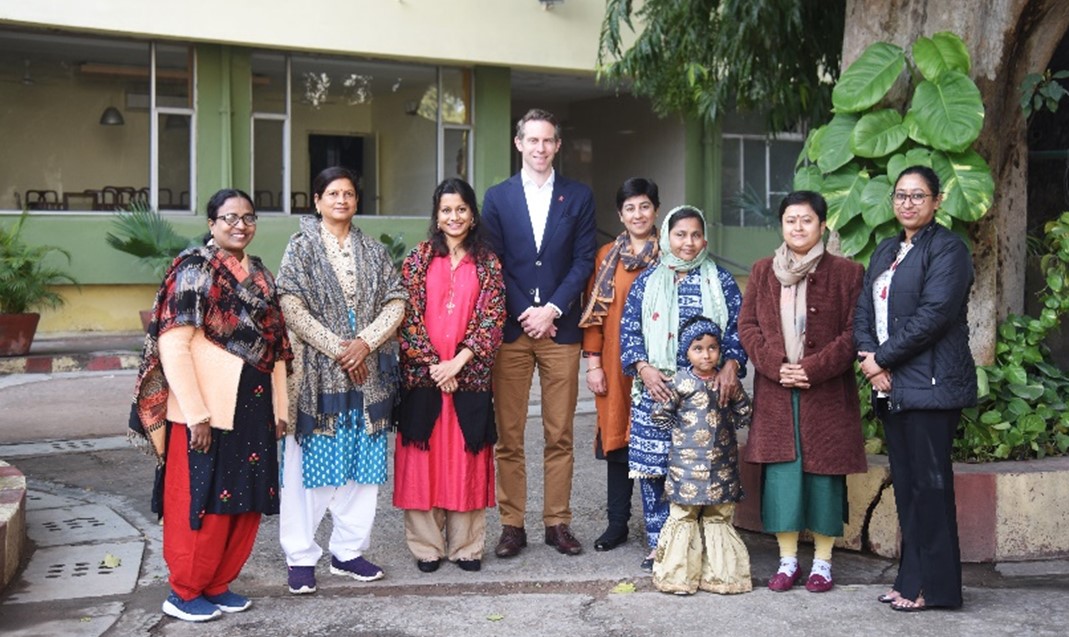 We ended our trip by visiting one of the Get Into centers in Chennai where we joined insightful discussions around programme development, impact and evaluation. When speaking with alumni of the programme, it was fantastic to see how much the programme has helped them to develop.
As well as celebrating our partners and progress so far, we had the pleasure of exploring future partnership prospects when we met with Bharatiya Yuva Shakti Trust (BYST) which has been inspired by the work of The Prince's Trust and which HM King Charles has visited on previous visits to India. I look forward to seeing how we can work with organisations like BYST in the future to support many more young people in India into meaningful and sustainable careers.