On World Health Day, we celebrate the first ever graduates from our new Get Into Healthcare programme in Pakistan
'I really enjoyed taking care of the patients and I am really excited about my future.'
Rao (20) hopes to become a nurse and has already taken his first steps along that path. He explains that, alongside all the practical nursing skills he has learned, our Get Into Healthcare programme has also built his understanding of the central importance of empathy, dignity and respect for patients.
'I had an understanding that nursing assistants are only required to change the drip, give medicine and injections. However, now I have realized that it is equally important to treat patients with dignity and respect along with offering the necessary care,' he explains. 'Nursing assistants treat the patients as if they are our own family members and elders.'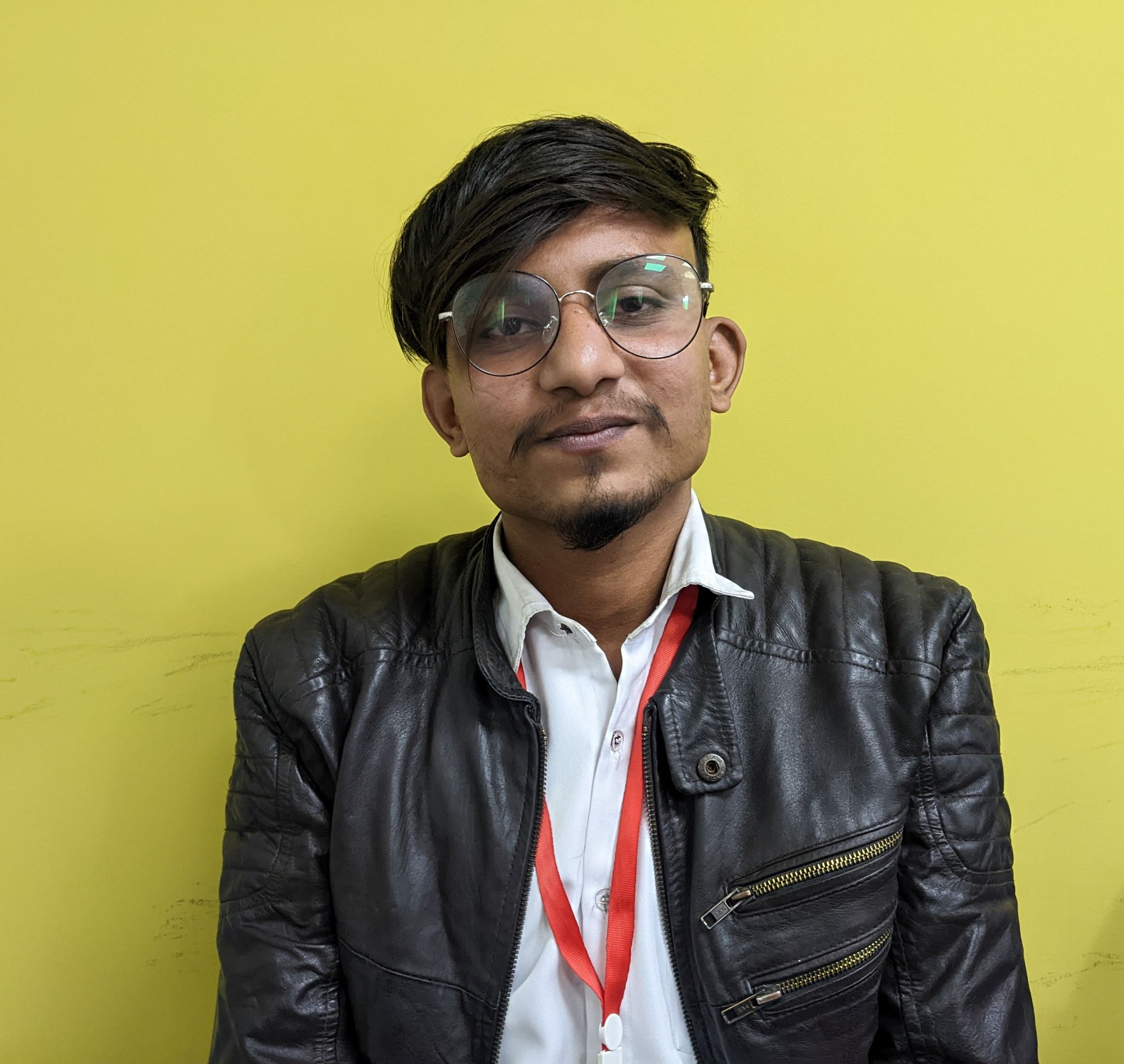 Our Get Into Healthcare pilot programme launched in Karachi, Pakistan, in September 2022.
Delivered through our partners Chanan Development Association and Indus Hospitals and Healthcare Network and The Lord Sarfraz Foundation, it aims to provide pathways to work for young people aged 17 to 30 who are keen to start a career in healthcare.
Pakistan has an acute shortage of health professionals, with the World Health Organisation reporting fewer than five nurses per 10,000 people. There are many factors at play, ranging from nurses moving abroad to a shortage of young women, in particular, entering the profession.
The new programme, which runs over six months, provides a mixture of classroom learning, mentoring and practical training on the wards, preparing participants for entry-level jobs as nursing assistants, or for further nursing studies. The first cohort of young people to take part graduated in February 2023. Our Chair, Shabir Randeree CBE, joined trainees and partners for the graduation event, along with our regional manager for Asia, Wasim Malik.
'It was great to meet with so many inspirational young people and to see the positive impact of Get Into Healthcare,' Shabir recalls. 'We hope that our partnership will continue to inspire many more young people to consider the sector, helping them to secure meaningful and sustainable careers.'
Alongside Rao, Nimrah (22) was also among the graduates. She has always been drawn to helping others, and comes across as an empathic, confident and reliable young professional. But just a few months ago, Nimrah would not have coped with working on the wards, despite her instinctively caring nature.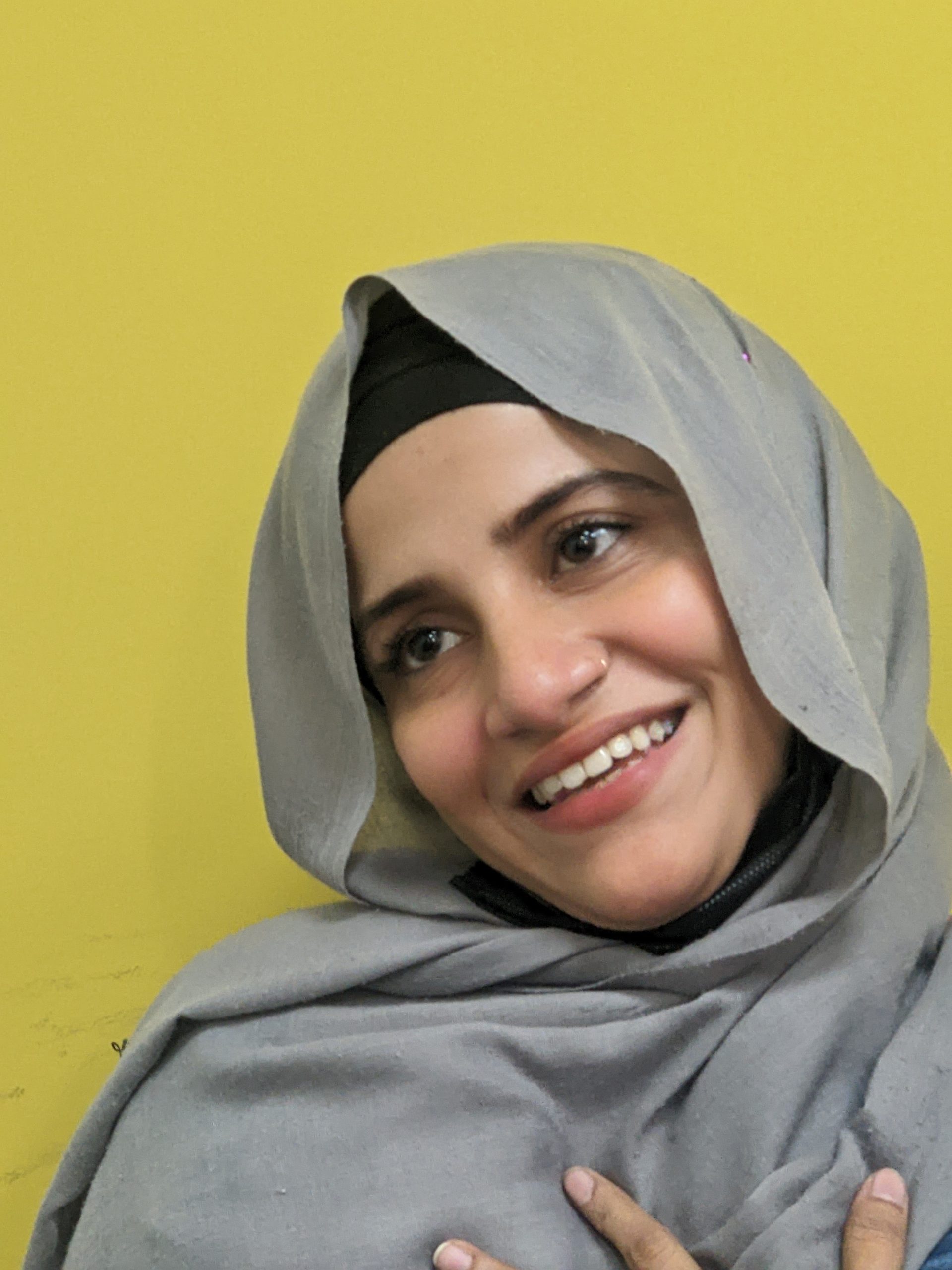 From a disadvantaged background, Nimrah had no prior experience of a professional workplace, so had little grasp of expectations around timekeeping, reliability and professional conduct. The Get Into Healthcare programme has helped her develop her skills, understanding and confidence, so that she can flourish in her chosen career.
'I was not very confident in the beginning, especially when interacting with the people,' Nimrah explains. 'I got a lot of support from my teachers and trainers. I was not very punctual so I had to work very hard on it.  I also faced other challenges such as not being able to control my emotions and I used to get annoyed very easily. However, now I have learnt to have better self-control. I have realized that my work demands to keep my personal and family problems aside from my professional responsibilities.'
Once she had adapted to workplace expectations, Nimrah's innate caring nature and nursing capabilities shone through, and she is looking forward to starting work soon.
The Get Into Healthcare programme aims to support 270 young people into jobs in healthcare over a three-year period. The second and third cohorts of young people started the programme in March 2023, with one group preparing to join the wards as nursing assistants and the other training to become lab technicians.
'Partnerships such as the one we have with Prince's Trust International for the Get Into programme are so important to us and for our students to receive world-class training and global perspectives,' explains Dr. Zafar Zaidi, CEO of Indus Hospitals and Healthcare Network. 'I have seen how the skills our students have learnt through this programme have had such meaningful impact, and I look forward to continuing this landmark partnership.'