Investing in Young People is Key to Unlocking a More Sustainable Future
This year's Earth Day is calling for investment in our planet. To mark the day, our Deputy Director of Global Delivery, Rosanna Wakefield, reflects on the role young people play in climate action and what we are doing to help them realise their ambitions.
Young people are growing up in an increasingly volatile and challenging world. Not only is climate change affecting those in developing countries the most, where 80% of young people live[1], but it has also been shown to be detrimental to young people's mental health, causing eco-anxiety to affect many[2].
However, as the United Nations rightly points out, young people are not only victims of climate change, they are also valuable contributors to climate action. Our 2021 Future of Work research showed that 78% of young people believe their generation can create the solutions to the world's biggest challenges.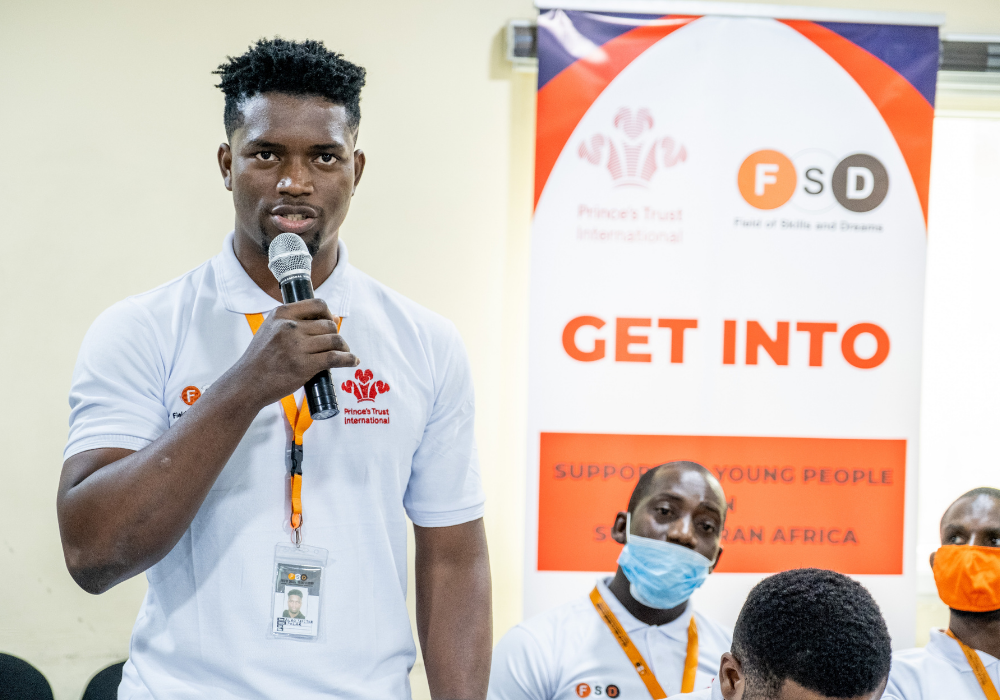 Young people are leading the way, from over 14 million young people marching against climate change as part of the Fridays for the Future campaign[3] to thousands of grassroots projects such as an online clothes recycling platform created by Prince's Trust International programme participant Usaid and his teammates in Pakistan[4]. It is this inspiring and necessary action that reminds us that, whilst we all face huge challenges, we also have great opportunities to act now.
At Prince's Trust International, we are investing in our planet in two ways. Firstly, we have developed a set of environmental principles to guide how we operate as an organisation, ensuring we are: lowering our carbon footprint; promoting environmental responsibility in our staff, volunteers and partners, and minimising waste.
Secondly, we are investing in our planet's greatest asset – young people. With our partners we are:
Embedding climate content in our education programmes – by raising awareness of climate change and providing opportunities for young people to take practical action in their communities, we hope to inspire young people to become agents of change.
Working with employers to create pathways into green jobs – we know from our 2021 Future of Work report that 74% of young people are interested in a having job that tackles climate change, so we're delighted that we've recently launched programmes in Ghana and Nigeria with partners YOTA and Field of Skills and Dreams Academy supporting young people into the solar, recycling and green catering sectors.
Inspiring and supporting young people to create sustainable enterprises – innovation is key to tackling the climate crisis, so we are fostering this through our Sustainable Enterprise Challenge. Participants in Ghana recently developed a business turning discarded car tyres into furniture tackling waste in their community.
A short phrase stood out to me from the Earth Day 2022 call to action – it's going to take all of us. We hope that by driving for change and ensuring young people are front and centre, our work will have knock-on effects around the world such as encouraging employers to change their practices, or young people's ideas inspiring community members to also take action, so that together it becomes enough. It won't be an easy task – we've already come up against challenges in our programming, such as a lack of green jobs available and competing priorities in funding and support – but, as the millions of young people who take action every day have shown us, there is reason to be optimistic.