Environment Day 2022: Green Programmes at Prince's Trust International
On this year's World Environment Day, our Deputy Director of Global Delivery, Rosanna Wakefield, reflects on what we've learnt from piloting green programmes over the last year.
On this year's World Environment Day, our Deputy Director of Global Delivery reflects on what we've learnt from piloting green programmes over the last year.
Over the last year, in response to the findings from our first Future of Work report, we've been working with our partners in Jordan, Ghana and Nigeria to adapt and pilot programmes focused on the green economy.
Through the Future of Work research, published in June 2021, we heard that 74% of young people were interested in working in the green economy and 78% believe their generation can create solutions to some of society and the world's biggest problems.  To harness this creativity and passion, we have adapted and launched two green programmes – the Sustainable Enterprise Challenge and 'Get Into the green economy'.
Piloting our Sustainable Enterprise Challenge
To support young people to explore sustainable business and entrepreneurship as a career path, we added a green module to our Enterprise Challenge programme in Jordan, Ghana and Nigeria. The module teaches young people about climate change and the role businesses have to play in the fight against it, and encourages them to come up with a sustainable business idea.
Young people  are then supported by mentors to develop their green business ideas – a great example of which is EcoRoad, the winners of the first ever Prince's Trust Global Sustainability Award at this year's Prince's Trust Awards. The team of young Jordanians, supported by our partner INJAZ, developed an idea to use speed bumps to convert kinetic energy into stored electricity for sale in batteries. . The team have received seed funding are now prototyping their idea with a local university.
Findings from the Sustainable Enterprise Challenge pilots indicate that the addition of a green lens to the programme, increased young peoples' knowledge of the environment and business ethics, and encouraged them to think about how they can help tackle climate change. However, we have also found that there could have been more green content, specifically sessions on the steps young people can take in their country, region or city, and practical, hands-on activities to further embed understanding of the topic. We will now take these learnings and continue to adapt the programme to best meet the needs of young people.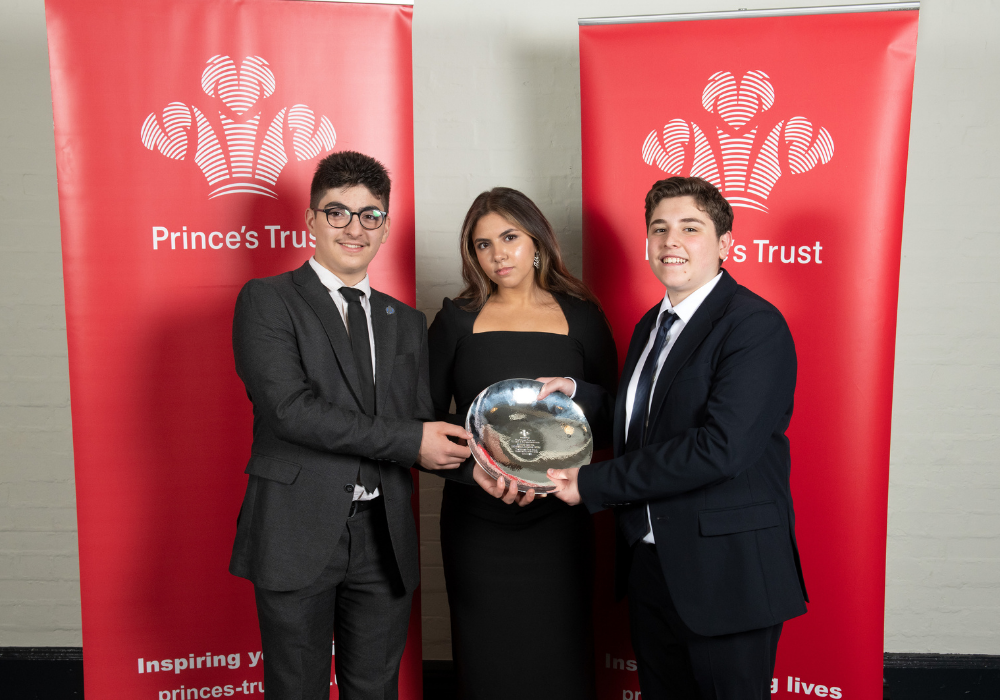 Supprting young people to Get Into the green economy
In Ghana and Nigeria, we piloted a new version of our Get Into programme, focused on providing young people with the skills, training, work experience and job opportunities to find work in the green economy.
In Ghana, our partner YOTA engaged with employers in the solar, agribusiness and recycling sectors; and in Nigeria our new partner, Field of Skills and Dreams, worked with a solar company and vegan catering business.
The feedback from the young people has been fantastic and employment outcomes were strong – 70% of young people who participated in the solar programme in Ghana went into employment, as did 68% in Nigeria across both the solar and vegan catering programmes.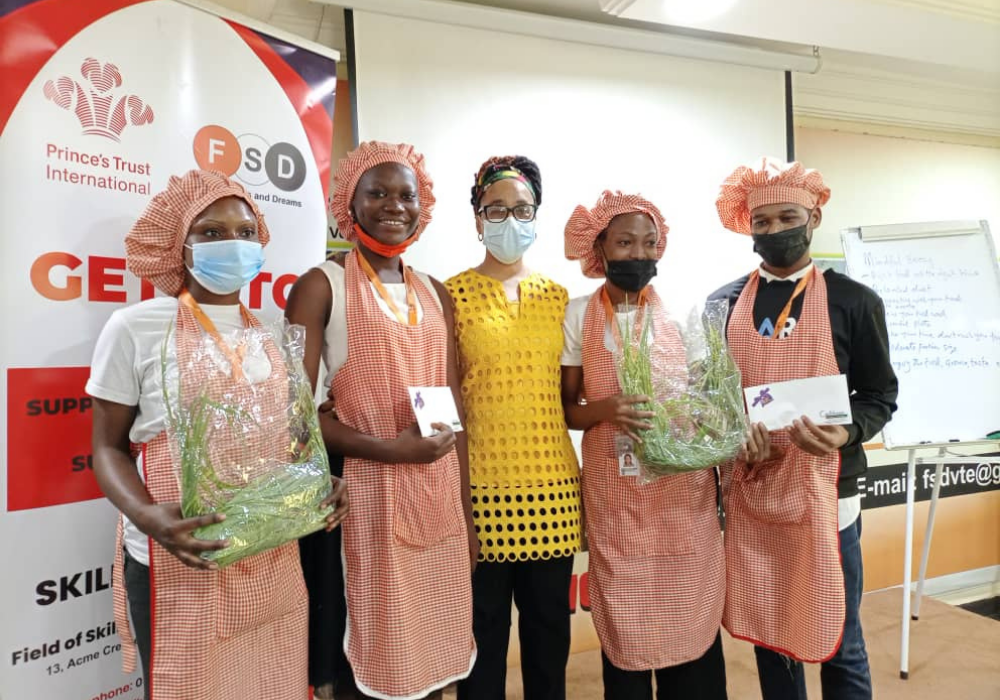 Looking to the future for the green economy
Whilst the pilots have been a success, we recognise that the green economy in many countries is still young, and the majority of businesses are small to medium sized with a limited number of jobs on offer. Looking ahead, we will continue to deliver green economy employment programmes, and plan to launch pilots in other countries. However we do not expect a large proportion of our employment programmes around the world would be in the green economy for at least a few years.
Taking this learning, we are now rolling out the Sustainable Enterprise Challenge across our global network; steadily but cautiously growing Get Into programme in the green economy throughout 2022; and refining our impact measurements for green programmes so we can continue to iterate and improve our support to young people.