Employer spotlight: Starsight Energy, Nigeria
A chance to shine
In little over a year, our employer partner Starsight Energy has given over 20 young people the chance to gain experience in the emerging renewable energy sector.
'There's a lot of opportunity out there, but the challenge is that employers are looking for people with a lot of experience so, except an internship, there's really not any opportunity to get that work experience.'
Nwamaka perfectly sums up the challenge facing so many young people looking to take their first steps into the world of work in Nigeria – and in many other countries too. With no experience, they can't find a job. With no job, they can't gain experience.
But employers themselves face challenges too. While young people are keen to seize opportunities to prove themselves, employers need to recruit staff with the skills and attributes to succeed in their business – something that can be hard to judge from traditional interview-based recruitment.
We bring together different organisations and sectors to create win-win solutions. In Nigeria, Prince's Trust International has worked with youth training academy Field of Skills and Dreams, and over 25 employer partners, to develop the ground-breaking Get Into programme.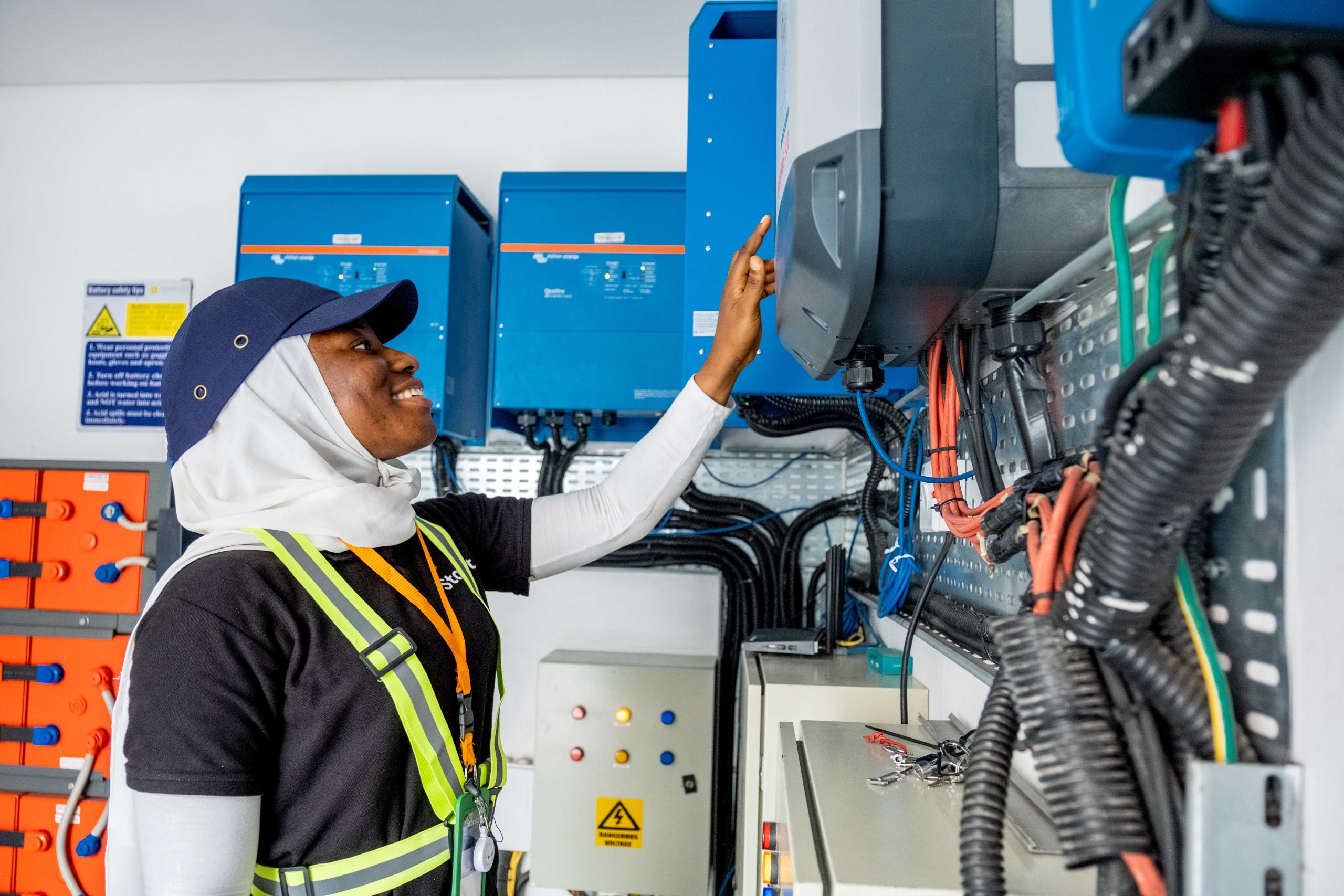 Talent and opportunity: bridging the gap
The programme offers young people a pathway to work in the jobs of the future: renewable energy is a relatively young sector in Nigeria, but one that is growing rapidly. After four weeks of preparatory training, covering general employability skills and sector-specific knowhow, participants move into internship placements with employers, to gain on-the-job experience.
One such employer, Starsight Energy, has offered placements to 23 interns in little over a year, more than any other organisation. Young people have taken up six-month positions in teams across the company, from frontline roles in energy auditing, design and safety to corporate roles in finance and HR. Starsight CEO Tony Carr has been impressed with the calibre of the candidates, their pre-placement preparation, and their immediate contribution.
'We have a huge deficit of talent in the renewable energy space in Nigeria,' Tony explains. 'Prince's Trust International and their associated parties have been very good in delivering us interns who have managed to fill the gap and provided additional talent for our business, that we hope to develop to be future leaders.'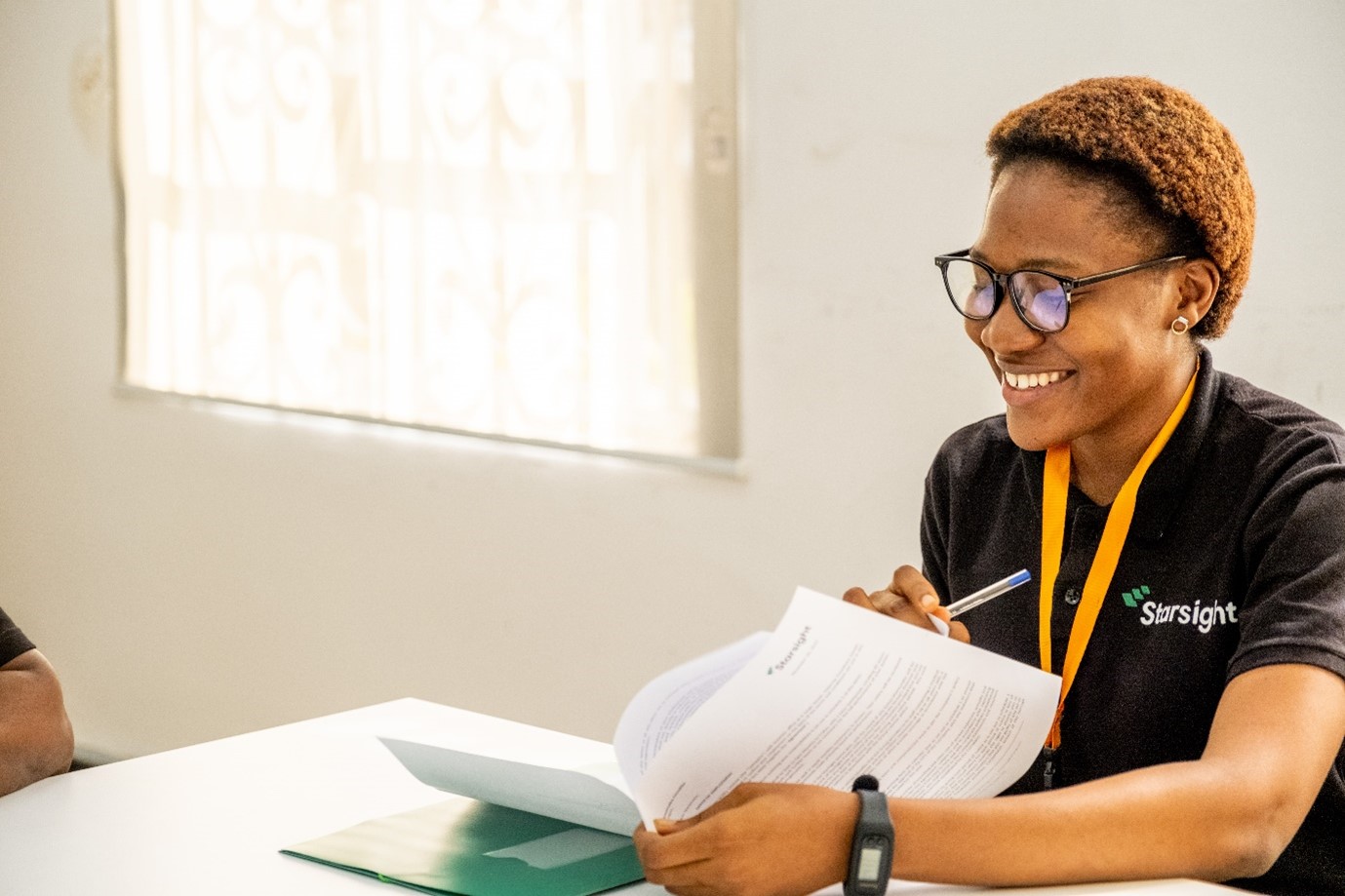 Win-win outcomes
So far, Starsight has offered permanent roles to five of their interns, including Nwamaka (pictured above), with a further eight finding jobs in other firms. Seven are still on placement with Starsight and the remaining three are continuing their education. These impressive outcomes have clear, tangible benefits for the company, as well as the young people themselves.
'The main benefits of the interns are that they are typically young, very ambitious and dedicated,' Tony explains. 'This allows us to review a large group of employees without having to make a commitment until we've assessed the individuals.'
The Get Into programme, with its internship element, plays a particularly key role in providing opportunities for young people who may lack formal qualifications, usually because financial pressures led them to leave school early. This enables disadvantaged young people to showcase their capabilities and access opportunities that would otherwise be beyond their reach. 'We're a very practical environment,' Tony stresses. 'We're more interested in the key attributes of young people than in the on-paper qualifications.
Blazing a trail: young women in a young sector
The engineering and energy sectors are heavily male-dominated in Nigeria, as elsewhere. But all parties were keen to open up these opportunities to young women too, and worked actively to recruit them. Starsight's second cohort of interns were majority female.
Zainab, 27, was among them. Just three months into her six-month placement, Starsight offered her a permanent role as a health, safety and environment officer, impressed by both her diligence and her skills. Zainab's team works to maintain safety at over 600 company sites across Nigeria. 'I believe that safety should be priority for everyone,' she explains.
From a disadvantaged background, Zainab had spent the three years since graduating from university doing a series of odd jobs to support herself, but had been unable to secure a stable, meaningful role with any potential for development or progression. She has thrown herself into her work with Starsight, and has already gained her first professional qualifications in her field.
Zainab is unfazed by being one of the few women in a male-dominated field. 'Women, especially from my part of the world, should not be afraid to chase their dreams,' she says.