COP26: Work, not just words
Delegates have descended on Glasgow from all over the world for the COP26 Summit, where leaders gathered to "keep 1.5°C alive" – the goal of limiting global warming to 1.5°C higher than pre-industrial levels.
Despite limited expectations for success, the conference has already delivered some progress, notably on deforestation and coal. However, the fact that many commitments remain 'pledges' rather than policies means that adherence is not guaranteed.
In frustration, tens of thousands of young people marched in the Fridays for Future protest, which coincided with the conference's 'Youth Day', and saw Greta Thunberg address the crowd, castigating the conference as a "two-week long celebration of business as usual and blah, blah, blah".
While it is true that progress has been slow and insufficient, young people's interest in climate justice has led to a surge in enthusiasm for green jobs, and the opportunity to tangibly reform industries and shape the future.
Fittingly, The Prince's Trust Group organised two events last week which directly addressed this issue.
First, a roundtable discussion on Friday that convened leading businesses such as HSBC, Accenture, KPMG, Tesco, Salesforce, Hays, DLA Piper and featured two young apprentices from BAE talking about their experience. The conversation covered young people's soaring interest in green jobs, the breadth and diversity of green opportunities between industries, and how companies' moves towards Net Zero require workforces, including young people, with the appropriate green skills.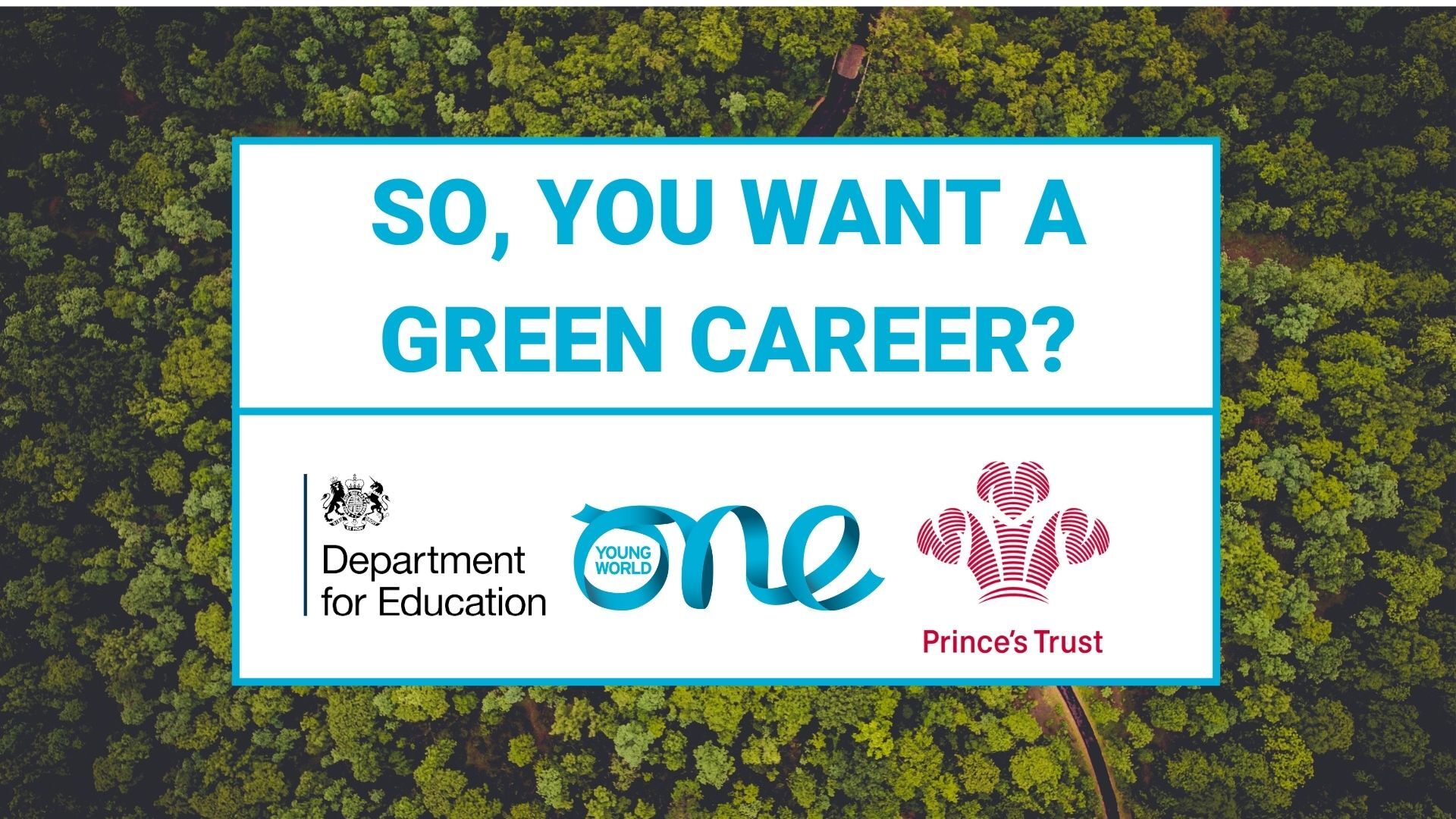 In partnership with the global youth charity, One Young World, and the UK government's Department for Education, we organised Sunday's 'So, You Want a Green Job?' panel discussion. In front of a packed crowd of young people, the event featured a recorded message from the President of Colombia, Iván Duque Márquez, and welcomed UK Minister for Skills, Alex Burghart MP. Three young entrepreneurs at the cutting edge of climate innovation also took part – Enass Abo-Hamed (CEO, H2GO Power), Jamie Crummie (Co-Founder, Too Good To Go) and Aicha Seifelislam-Schreiber (Founder, Kandaka Naturals) with former Lord Mayor of Sheffield and Green MEP, Magid Magid, chairing.
Panellists argued that there should be no trade off between ethics and price competitiveness, explained that lower income countries could avoid the mistakes of developed countries by finding sustainable routes to growth, and called for sustainable enterprises to empower staff and put people and planet first.
The merits of collaboration between the public and private sector were clear throughout the discussion, allowing young people to identify and pursue professionally relevant skills or access local opportunities for work or on‑the‑job training. A lively Q&A session followed, in which audience members stressed that those who were unlikely to attend university also need to be meaningfully included in the dissemination of green skills, and saw panellists give parting advice on the many reasons for hope for the future.
The discussion is available in full below.