Celebrating our work in Kenya
We started working with partners in Kenya in 2019, and launched programmes in early 2020. Our work has a particular focus on building young people's enterprise skills, to prepare and equip them for self-employment and entrepreneurship.
Enterprise Challenge
Delivered through our partner Asante Africa Foundation, Enterprise Challenge aims to encourage, inspire and upskill the next generation of entrepreneurs. The programme develops core skills, entrepreneurial knowledge and climate literacy through coaching, mentoring and a virtual business simulation game. Drawing on their newfound skills, teams then design and pitch their own business ideas in an inter-school competition. For many young people, especially in rural areas, the programme represents their first interaction with a laptop or tablet. We first trialled our simulation game in early 2020, initially in schools and then, during the pandemic, in small community settings. We then scaled up to deliver the full programme across Samburu, Turkana, Narok and Marsabit counties. In 2022 our Enterprise Challenge partnership with Asante expanded to Tanzania and Uganda. The programme has reached over 3,500 young people so far, including over 1,700 in Kenya.
Shujaaz Biz
As well as working with partners to deliver Prince's Trust International programmes such as Enterprise Challenge, we also provide bespoke consultancy services to enhance partners' own programme delivery. In 2019, we began working with Shujaaz Inc to strengthen their Shujaaz Biz training programme. Built around peer-to-peer education videos, Shujaaz Biz supports and connects young entrepreneurs, enabling them to learn from each other through a combination of online learning, digital networks and local, in-person hubs. We supported Shujaaz to develop, refine and evaluate their programme to provide a secure foundation for growth.
Meet some of the inspiring young people from Kenya
Ekalale Susan, Enterprise Challenge, Kenya
Ekalale Susan, a high school graduate, was awarded The Prince's Trust Global Award in 2021 for her outstanding achievements as part of the Enterprise Challenge programme. She lives in Turkana County and took part in the programme which enabled her to start her own business, a food stall which became her family's main source of income during the pandemic.
Ekalale Susan is passionate about working with young people to empower them to gain entrepreneurship skills and she wants to share the skills she learnt via Enterprise Challenge with other young people, helping others utilise digital skills to support their personal development.
In May 2023, she represented Prince's Trust International at the Coronation of His Majesty King Charles III.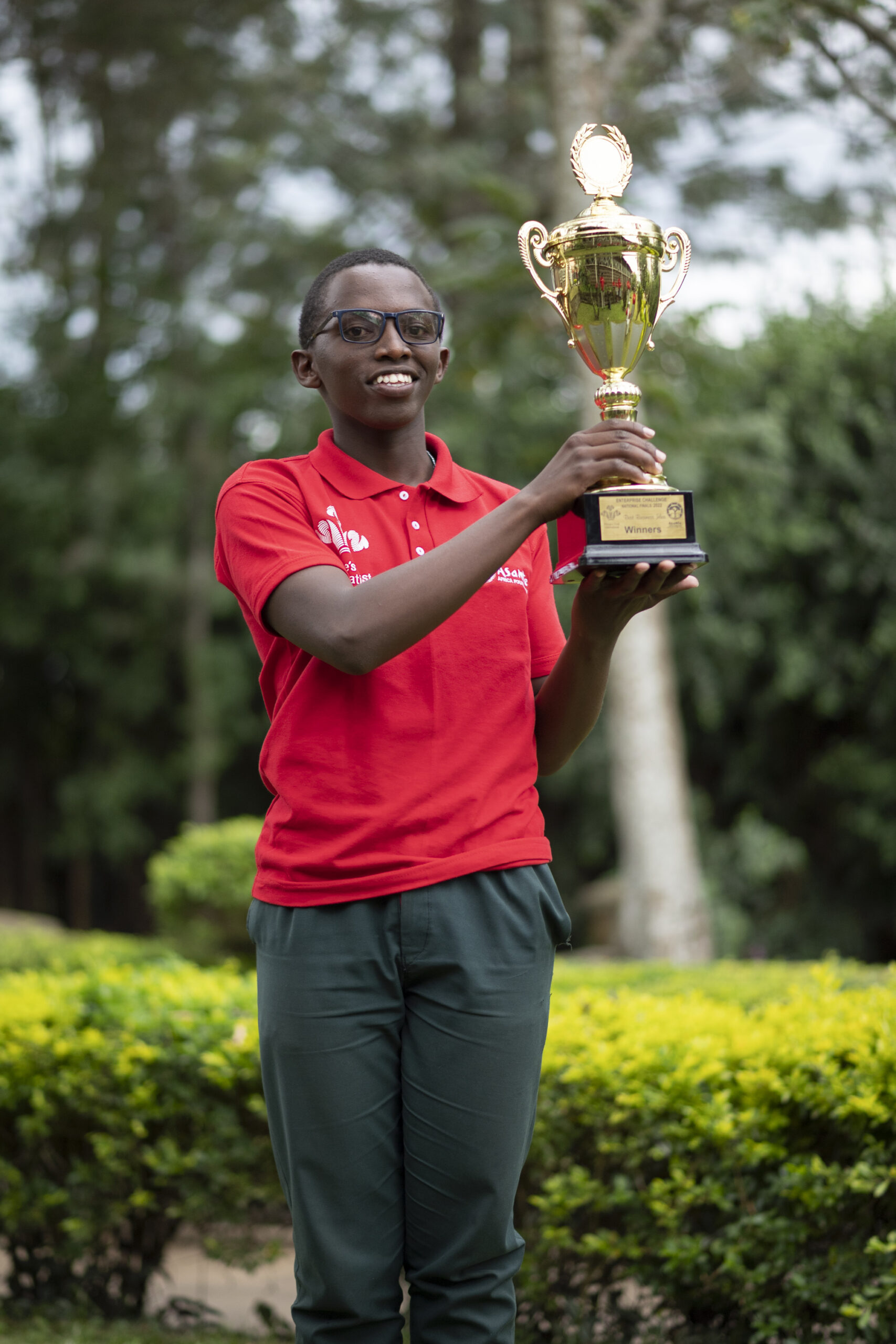 Rohi, Enterprise Challenge, Kenya 
Like many families in Isiolo county, Rohi's parents have sometimes struggled to cover his school fees and equipment costs, especially during periods of unemployment. But now Rohi, 18, already an excellent student, is also an eco-entrepreneur – and is covering his fees himself.
After taking part in the Enterprise Challenge programme at school, and winning the 2022 national competition with his team, Rohi set up a bio production business with his pocket money savings. He makes and sells biogas – a renewable fuel which can be produced from farm and household waste. Rohi's business now brings in around 500 shillings a day. Alongside playing our business simulation game during the programme, Rohi also particularly enjoyed learning about budgeting, marketing and how to respond to customer feedback to continually improve his business.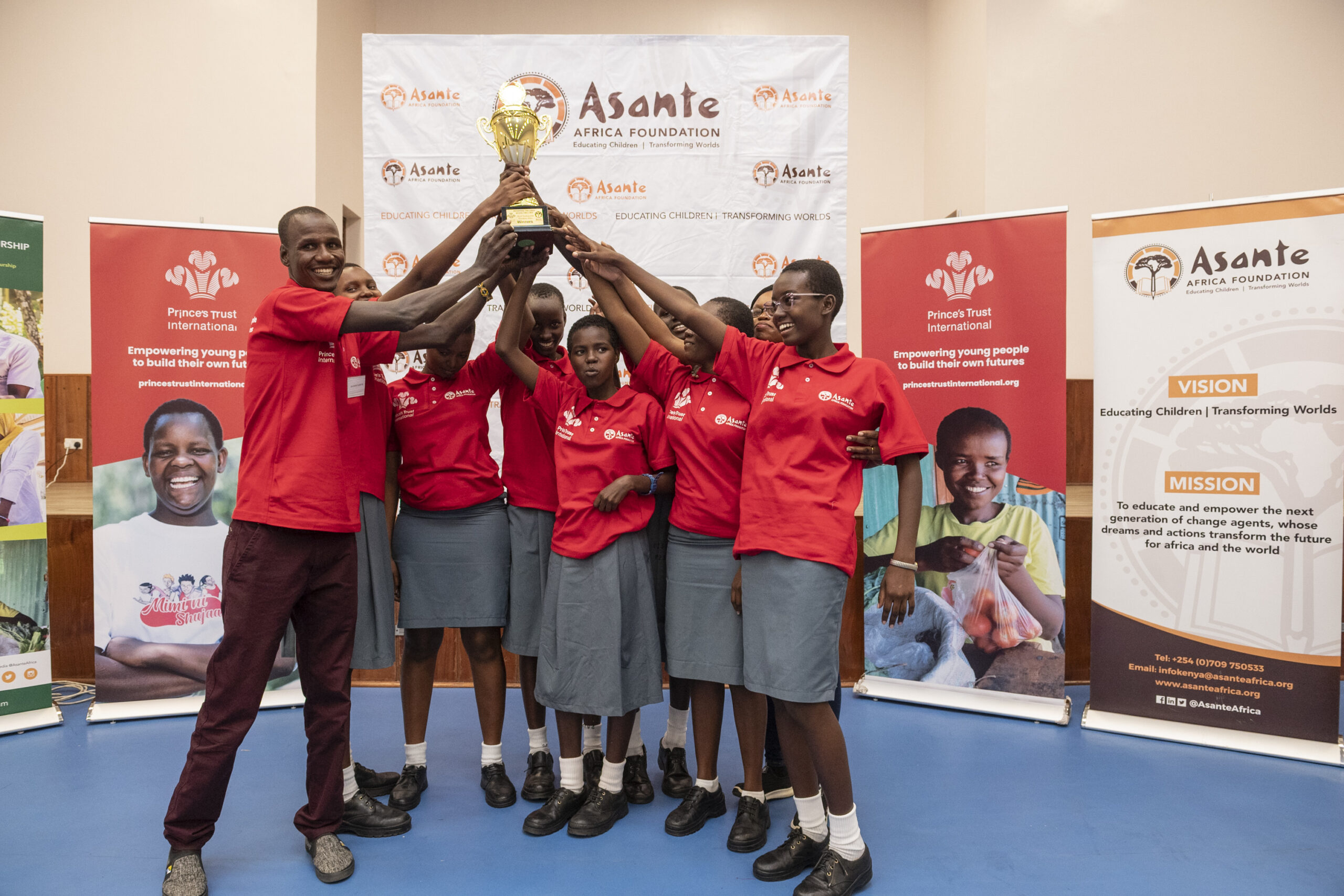 Riziki team, Enterprise Challenge, Kenya
The Riziki team, from Turkana County, won Most Sustainable Business Idea in Kenya's 2022 Enterprise Challenge finals. With high rates of malnutrition illnesses in their community, especially Kwashiorkor, which is caused by a lack of protein, the all-girl team came up with an idea for improving nutrition – a poultry farm which would increase access to eggs and white meat.
The girls are now taking their idea forward in real life. They have used some of their prize money to build and equip their chicken barn and will welcome their first batch of chicks when the new school term starts.
The team has built sustainability into their business model, with plans to collect droppings to use as manure and to recycle plastic water bottles.
Riziki means income, and the girls hope to use the profits from their farm to support schoolmates from low-income families, including by providing period products.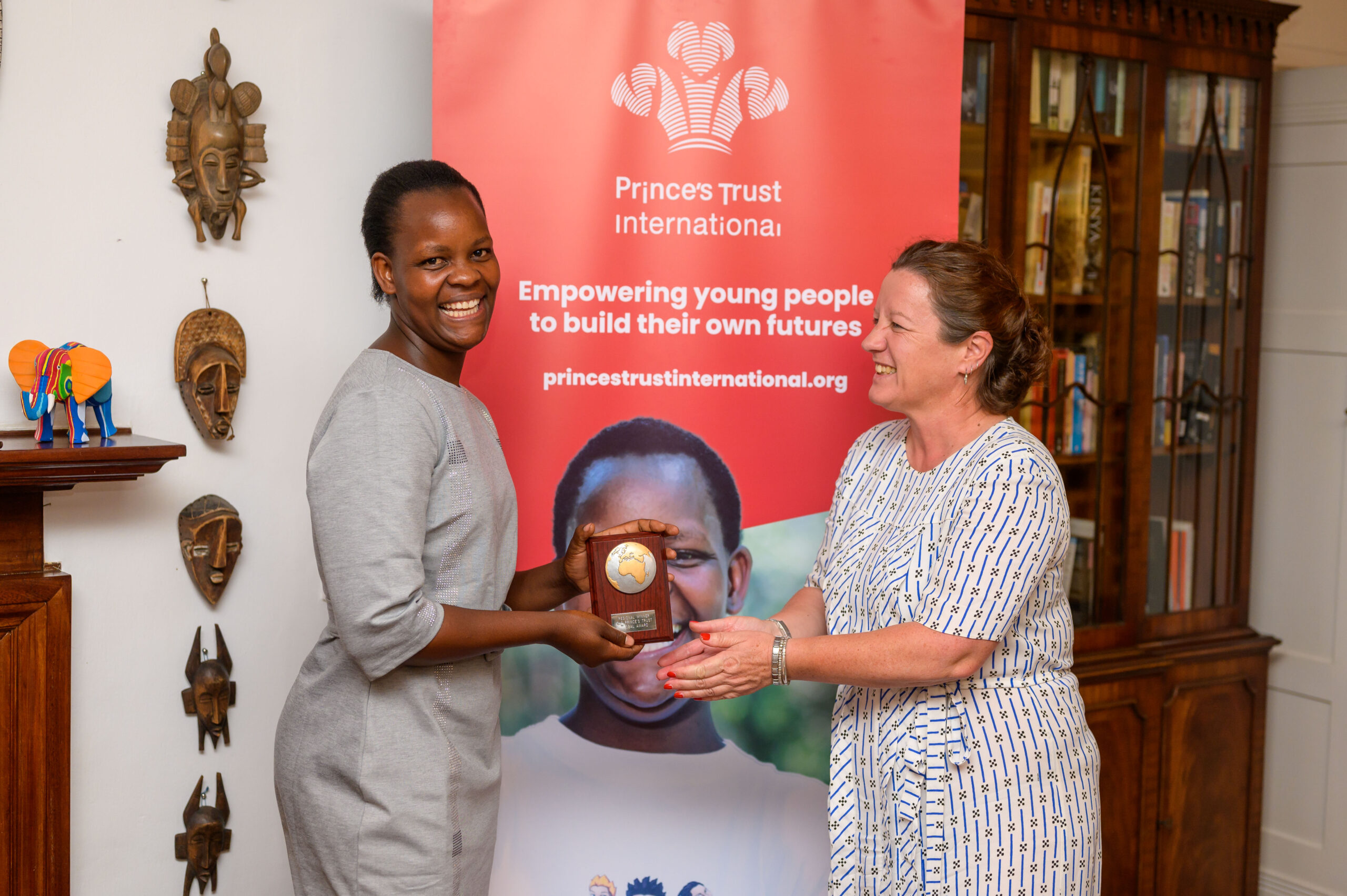 Rinah, Shujaaz, Kenya
Before Rinah (25) started her own business in Butere, Kenya, she and her husband sometimes struggled to put food on the table for their two young children. Rinah's earnings from her thriving hair salon and grocery shop have transformed their family life.
The Shujaaz Biz programme has played a key role in enabling Rinah to grow her business. 'When I joined Shujaaz I'd already started the salon but it wasn't doing that well, business was a bit down…. I wasn't saving any money so my business wasn't very stable,' Rinah recalls, explaining that she used to spend all the day's takings on immediate family needs, like food and school fees.
Following advice from Shujaaz, Rinah started to keep accounts and to save a portion of her earnings. She also took on board some invaluable tips on customer service from her fellow Shujaaz Biz entrepreneurs. Rinah now has three times as many clients and is so busy that she's had to employ an assistant.
Rinah won the Prince's Trust Young Achiever Award for Africa in 2022.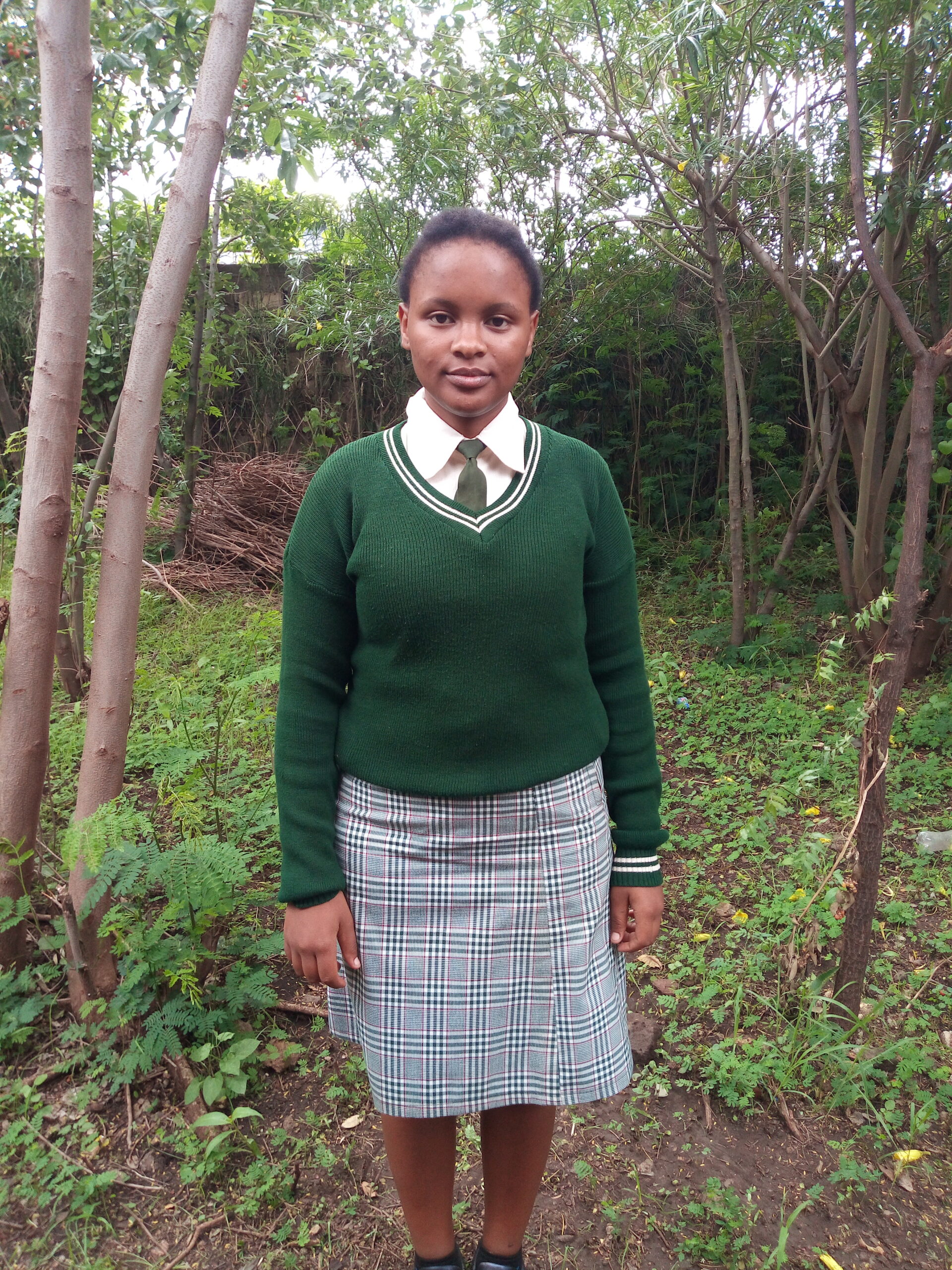 Faith, Enterprise Challenge, Kenya 
After taking part in the Enterprise Challenge programme at school in Isiolo county, Faith, 18, decided to set up a drip-fed irrigation farm at home. She grows and supplies animal feed – vegetables and grasses – to local livestock farmers during the long dry season, when grazing pasture is limited and food is much harder to come by.
Faith's farm is helping to provide her family with food and income all year round, and her earnings are also helping to pay school fees. Faith's parents cannot themselves read or write, but are determined to support their children to complete their schooling.
Faith explains that one of the main things she learned through Enterprise Challenge was that aspiring entrepreneurs don't have to wait for a huge investment to get started – they can start small and get going with what they have.