Five years ago, Tracey-Ann quit her job to start something new. She now runs two social enterprises in her neighbourhood in Jamaica, one focused on youth work and the other providing practical support for women fleeing domestic violence. In the last year, Tracey-Ann has expanded her organisations to reach 3,000 more people.
'Before, I was earning a lot of money, but I was not fulfilled,' explains Tracey-Ann. 'Now I'm doing something that I love… Once you're living your purpose there's nothing else you can ask for.'
Tracey-Ann (30) first set up i-SEEED, a community club that supports young people to reach their potential, whatever their circumstances – and despite high neighbourhood rates of unemployment, crime and early parenthood. She then founded her second organisation, Get Out Alive World, in 2020, when the coronavirus pandemic and related lockdowns saw domestic violence surge.
Tracey-Ann is driven by a strong, personal commitment to both these causes, with first-hand experience of both domestic violence and early parenthood – she was just 14 when she became a mother.
'Don't give up on persons, sometimes all they want is a second chance and once we provide that, I believe that miracles will happen,' she says. 'I am a living testimony that miracles can happen.'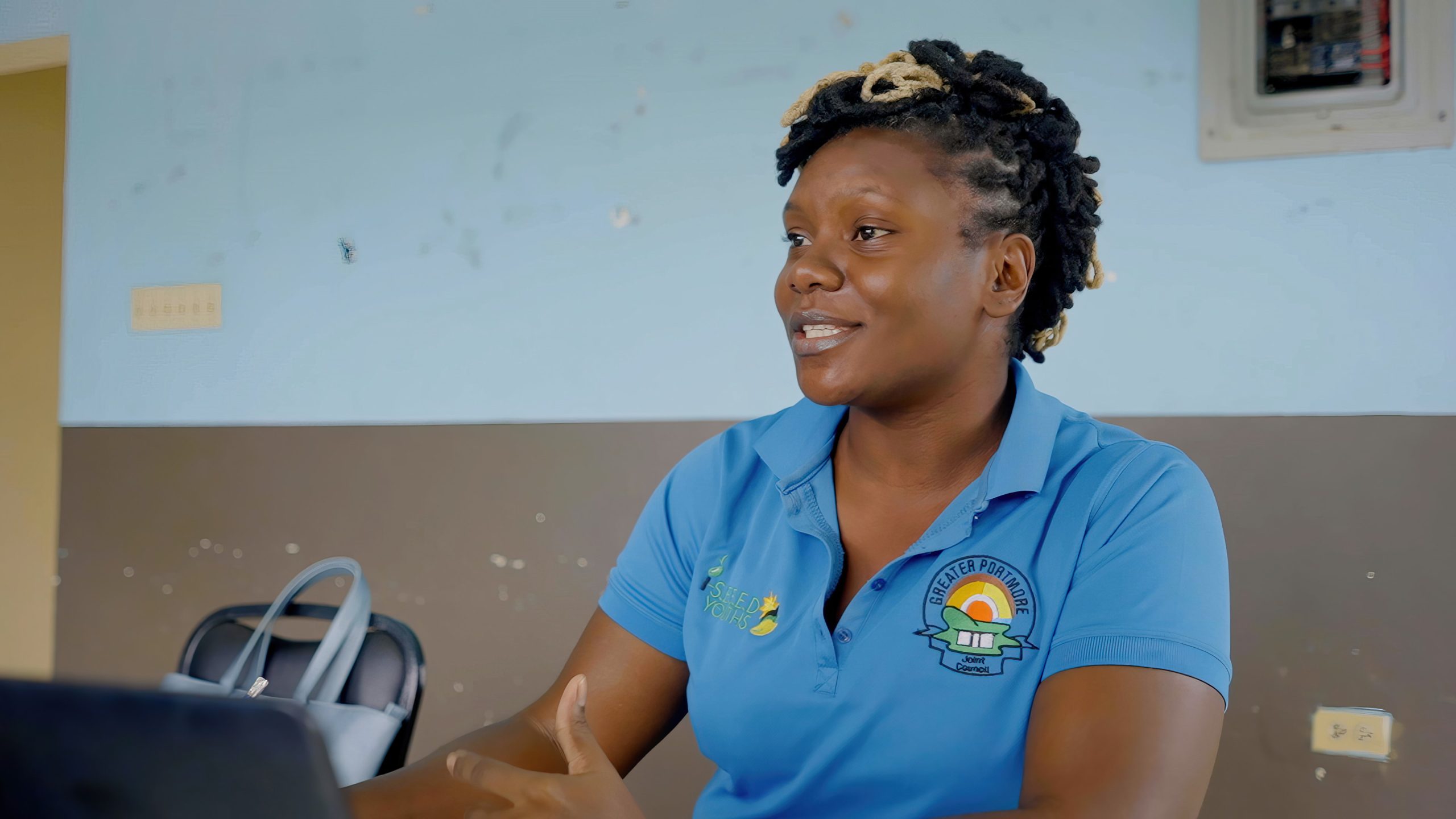 Finding funding
But in order to deliver their essential community services, grassroots social enterprises like these need revenue.  In the non-profit sector, ensuring a stable cash flow can be particularly challenging.
'At first I didn't think i-SEEED could work as a business, I thought it would just be a club. I was clueless about how to get funding and be sustainable,' Tracey-Ann explains.
But in 2022, Tracey-Ann took part in the Explore Enterprise programme, run by Jamaica Youth Business Trust with support from Prince's Trust International. The programme empowers young entrepreneurs, whatever stage they are at, to build and grow their business.  The programme has given Tracey-Ann the tips, tools and knowhow to strengthen her finances and scale up her services.
In the year following the programme, Tracey Ann has secured four new grants worth over 10 million Jamaican dollars (around £55,000), enabling her organisations to expand to reach 3000 more people. She has also been able to take on four new employees – all women previously affected by domestic violence.
'This programme has been a phenomenal journey,' says Tracey-Ann. 'I want to say thank you, but thank you is not even the word for what I feel.'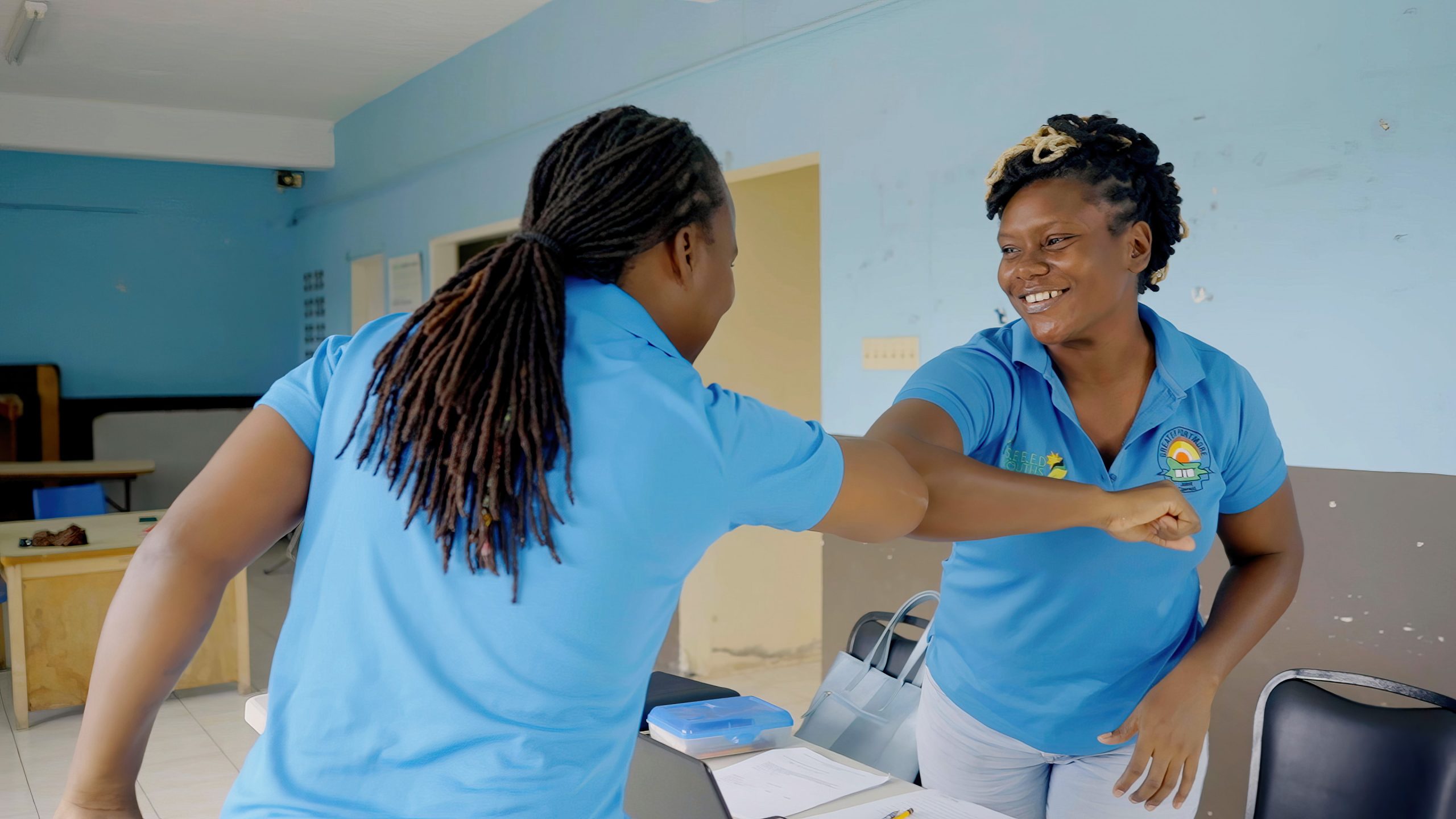 From theory to practice
Step-by-step, the Explore Enterprise programme guided Tracey-Ann along the path to financial sustainability. The first step was to officially register her organisations, enabling them to access a far wider range of funding.
With i-SEEED being more established, Tracey-Ann was able to register it straight away. 'I learned about registration and I registered us the following Monday,' she recalls, explaining that the programme helped her to understand and navigate the paperwork required. She registered Get Out Alive World shortly afterwards.
Building on tips from the programme, Tracey Ann also restructured i-SEEED to create a non-profit and a profit-making arm, and changed her approach to writing funding proposals for Get Out Alive World. Her budgets now cover all core overhead costs as well as specific programme activities.
Tracey-Ann describes herself as a 'sur-thriver', rather than a survivor, of domestic abuse. With sound finances and passionate leadership, both her ventures are set to serve their community for many years to come, giving thousands more people the opportunities to thrive, despite the challenges they face.
In recognition of her outstanding achievements, Tracey-Ann was named the 2022 Caribbean regional award winner of the Prince's Trust Global Young Achiever Award. She received her award at a reception at the British High Commissioner's Residence in Jamaica in March 2023.