Sahara, Enterprise Challenge
Twelve-year-old Sahara doesn't want to wait until she's left school to start her own business – she's keen to get going right now. Her business idea, Frutify Smoothies and Health Shack, focuses on healthy snack food, especially for children.
'We'll sell juices or smoothies, baked goodies like muffins – healthy muffins though – and things like nuts packaged together,' Sahara explains. 'Things that will look and taste delicious and also will be very healthy.'
Sahara and her teammates came up with the idea while taking part in the Enterprise Challenge programme, a joint initiative from Prince's Trust International and Barbados Youth Business Trust. The programme enables school students to learn practical business skills through coaching, mentoring and an online business simulation game.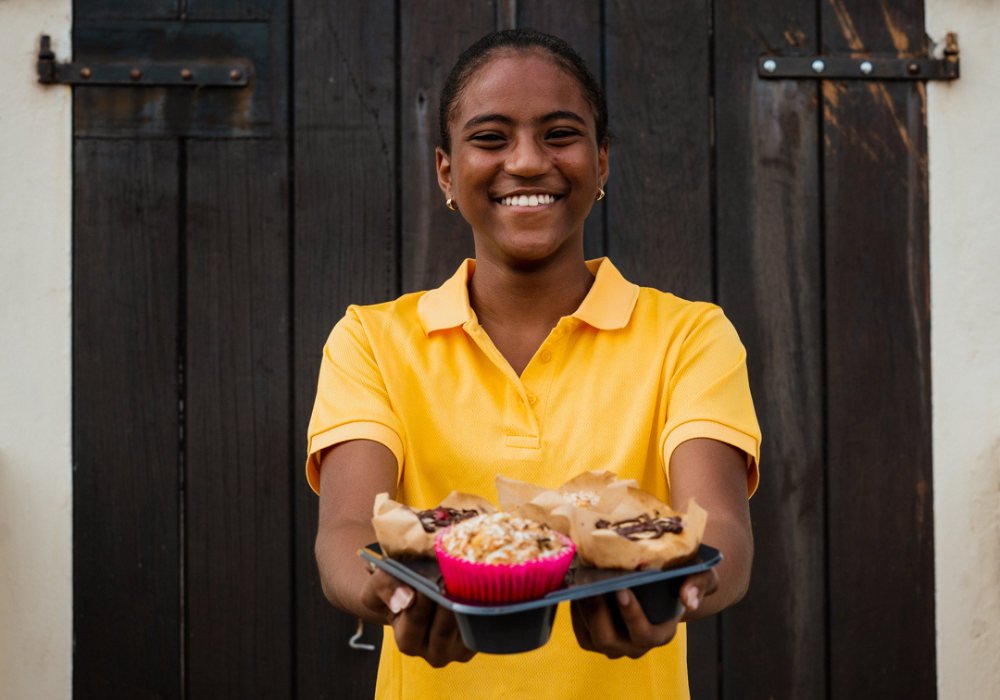 Encouraging healthy eating
As part of the programme, small teams design, develop and pitch their own business idea, focusing on enterprises with a positive social or environmental impact, as well as profit-making potential. Sahara, who was elected leader of her team, explains that their idea aims to promote healthier eating habits.
'Even though we all like junk food, we need to stay healthy,' she explains. 'There's lots of problems with obesity at the moment…. Even young children are becoming obese.'
When Sahara practises her recipes at home, her family are quick to snap them up.  And besides her general concerns about obesity, Sahara also has a personal family reason for wanting to create a wider range of healthy snacks.
'My grandmother is gluten-free, she can't eat flour and things like that,' Sahara explains. 'When I made a mango and banana smoothie, my family pretty much drank everything, and even my grandmother had some. Seeing as it was all healthy, she didn't have to worry about it having that other stuff in, so she was free to drink it.'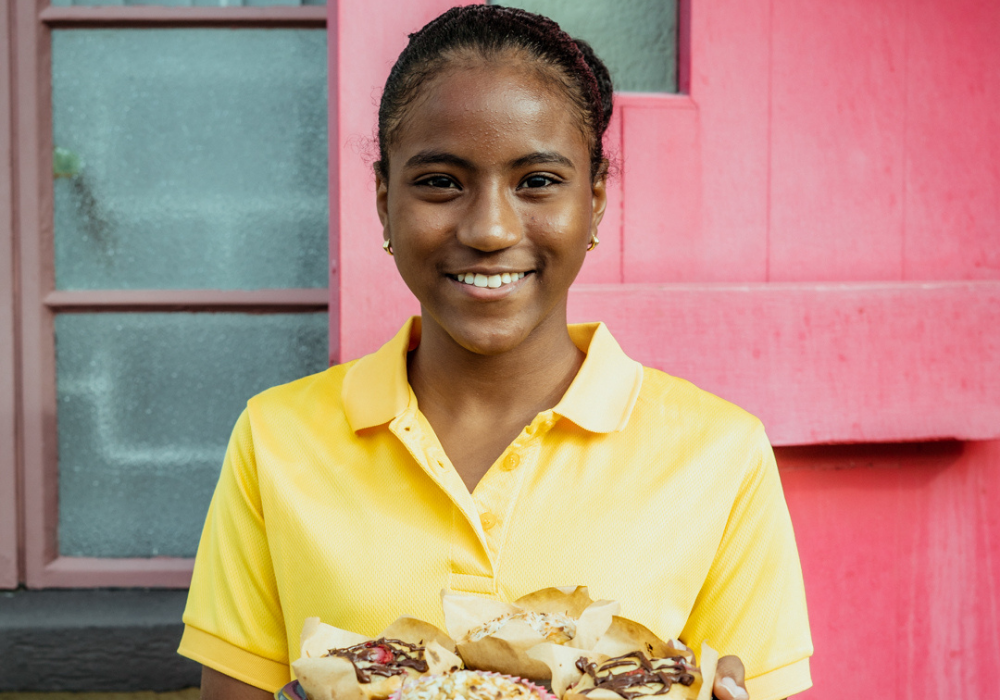 Mistakes don't matter
At the Enterprise Challenge finals event, Sahara and her team pitched their idea to a panel of judges. 'We were nervous because it was our first time to try out something like this,' she recalls, 'Doing all of that was new, fun and scary at the same time.'
Their pitch went well, but not perfectly, and Sahara is adamant that it's fine to make mistakes, stressing that the important thing is to give things a go.  'Even though we messed up a bit, we were still good,' she remembers.
Sahara's team finished third overall, winning 1,000 Barbadian dollars – around £380 – in start-up funding. They're now planning what equipment and ingredients to buy with their prize money, as they get ready to trial their business idea in real life. 'It was a good pitch and it's a good idea and I just love it, so I want to make it real,' explains Sahara, 'but we have to plan it all so that we spend the money wisely.'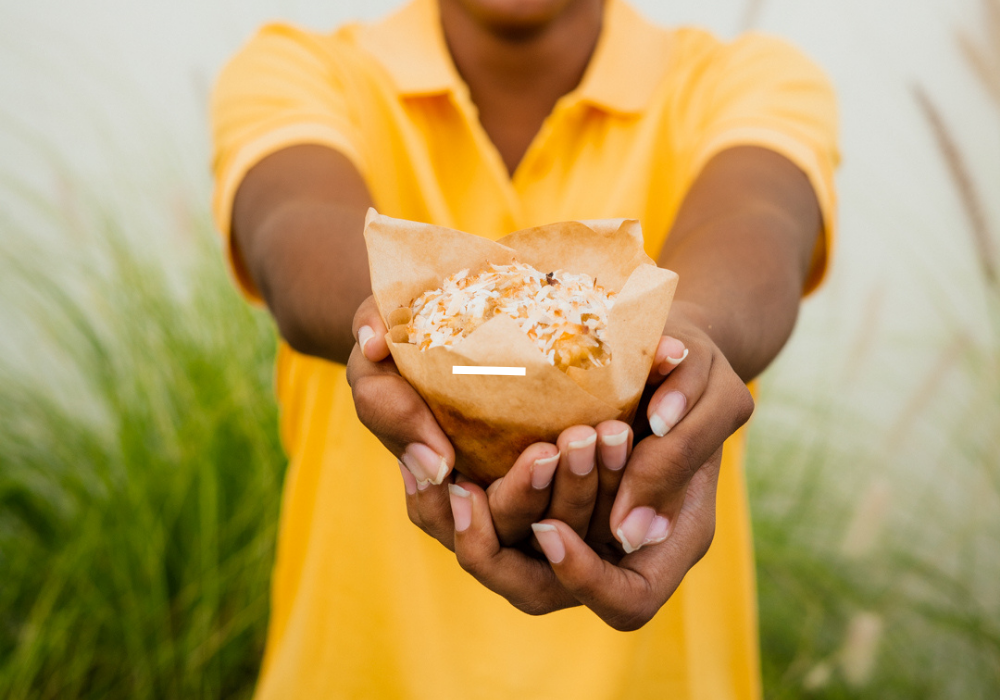 Learning by doing
Money management was one of the key things that Sahara and her teammates learned about during the programme, and this included how to set prices. The simulation game gave them the chance to discover, by trial and error, that higher prices don't necessarily mean greater profit, as customers will choose to go elsewhere.
'Our prices will depend partly on the price of the supplies, and then it has to be at an affordable price too,' Sahara explains. 'You don't want to sell a smoothie at $8, that's just way too much.'
But of all the skills and knowledge that she gained from the programme, Sahara highlights her increased confidence as the thing that will be most useful going forwards.
This kind of growth mindset, reflected in Sahara's willingness to try things, to make mistakes and learn from them, will stand her business ambitions in good stead – and reflects the entrepreneurial spirit which Enterprise Challenge is all about.
 'When you're confident you'll say 'yes I can do this' instead of saying 'what if I do this wrong? Confidence is what makes you think you can give something a go.'