Now an accomplished television performer, Renson never used to believe he could take centre stage.
Renson (18) is a gifted songwriter and rapper who, in January 2023, reached the semi-finals of Malta's Got Talent. His television performances, under his stage name Munity, reached hundreds of thousands of viewers in Malta.
But Renson wasn't always such a confident performer. 'When I started rapping I never believed I would be able to do it in front of an audience!' he recalls.
Renson began writing songs after taking part in the Achieve programme at his school. He particularly enjoyed the enterprise module, which included guidance about how to set and achieve goals, planning for success by breaking them down into smaller steps.
Determined to become a rapper after leaving school, Renson took the first step and started writing. He released his first song just one year later.
'Being a PTI Achieve student helped me to believe more in myself,' Renson explains. 'I loved being involved in the enterprise project as I learnt lots of new skills.'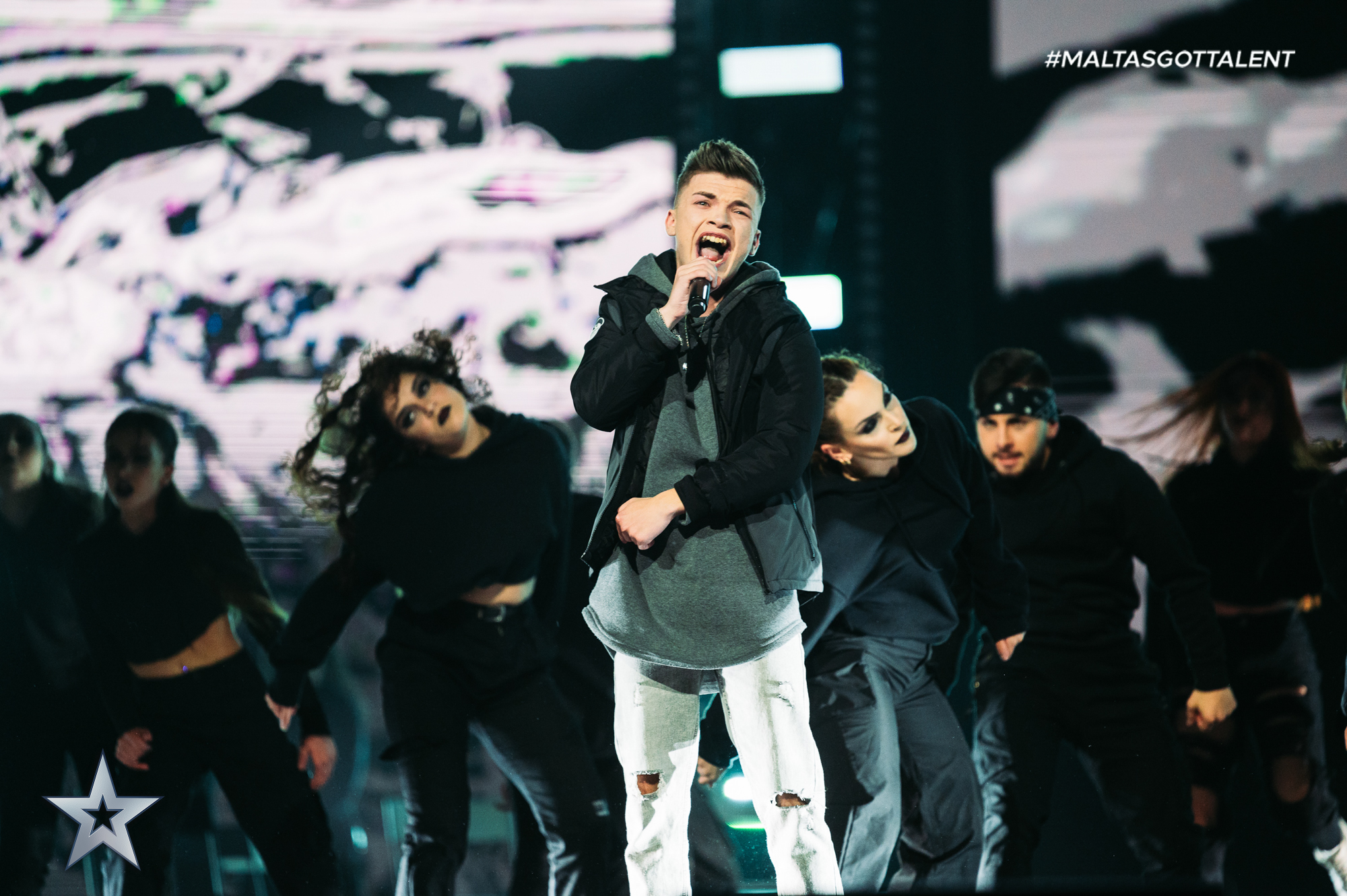 Image from Malta's Got Talent
Skills to learn, earn and thrive
Our Achieve programme in Malta is delivered through the Ministry of Education, and has been generously funded by the HSBC Malta Foundation since its launch in 2015. Originally aimed at young people who were struggling with their learning and at risk of dropping out, Achieve is now a mainstream Year 9 option in most secondary schools on the island, leading to nationally-recognised qualifications.
Achieve supports young people to develop essential skills, such as teamwork and communication, that will complement their other learning and improve their life chances. The programme is based around practical, topic-based learning in small groups, facilitated by a specially-trained teacher. There's a strong focus on building confidence as well as skills.
Image from Malta's Got Talent
Wellbeing and resilience
During Renson's time on the Achieve programme, he was battling ill health, with a chronic respiratory condition that meant that he often missed school. But despite the challenges he faced, Renson threw himself into the programme.
Throughout the lockdowns linked to the Covid-19 pandemic, which were a particularly difficult time, Renson attended all the online sessions. Alongside the enterprise module, he also found the healthy lifestyle module particularly useful, drawing on its advice around nutrition and exercise to help manage his condition and stay well.
As Renson continues to build his music career and pursue his dreams, with characteristic positivity and resilience, the skills he built through the programme will stand him in good stead. 'PTI Achieve will always remain an important part of my life,' he says.