Ranika and Ritika, Pakistan
March 2022, Enterprise Challenge
Classmates Ranika (18) and Ritika (17) will soon start building and stocking their fish tank.  But this is no simple home aquarium.  Their tank, using cutting-edge biofloc technology, aims to trial the cultivation of protein-rich food at an affordable price.
Biofloc is an eco-friendly approach to fish farming which recycles waste and enhances water quality. Micro-organisms help to keep the tank clean by eating waste products, and they themselves provide food for the fish, reducing feed costs and boosting protein content.
'It's a technology that converts fish waste into fish food,' explains Ritika. 'We want to provide good, healthy fish at a good price, so that everyone can afford them.'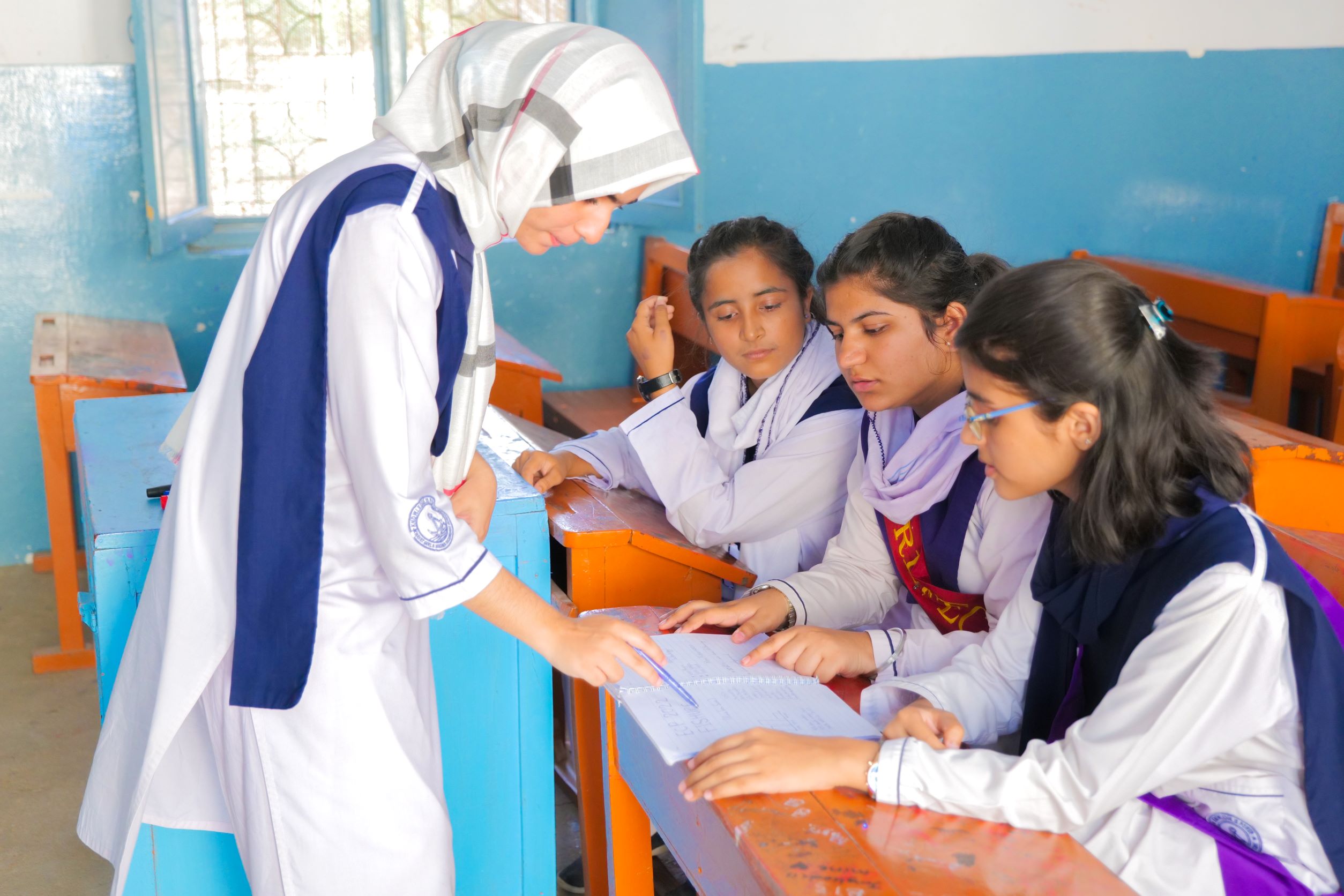 A global challenge
Making nutritious food sustainable and affordable is a key issue in Ranika and Ritika's home country of Pakistan – as it is around the world. Fish is a vital source of healthy protein for millions, especially in developing countries, and demand will only increase as populations rise. But overfishing threatens fish stocks and livelihoods, and while fish farming has significant potential, the waste from farms can itself cause environmental damage.
Biofloc farming aims to solve this problem. With no previous knowledge of fish farming, Ranika and Ritika researched the idea while taking part in the Enterprise Challenge Pakistan programme, a joint initiative from Prince's Trust International and SEED Ventures.
The programme enables school students to learn practical business skills through coaching, mentoring and an online business simulation game. Putting their newfound skills into practice, teams of teenagers then design and develop their own business idea, focusing on enterprises with a positive environmental and social impact, as well as profit-making potential.
In March 2022, Ranika, Ritika and their teammates pitched their idea to a panel of judges. 'I worked on the presentation and it was the first time I'd ever done something like that,' Ranika recalls. 'My team really supported me and I'm more confident now. In the beginning I wasn't able to give presentations, especially not in English, but now I can stand up and talk about anything.'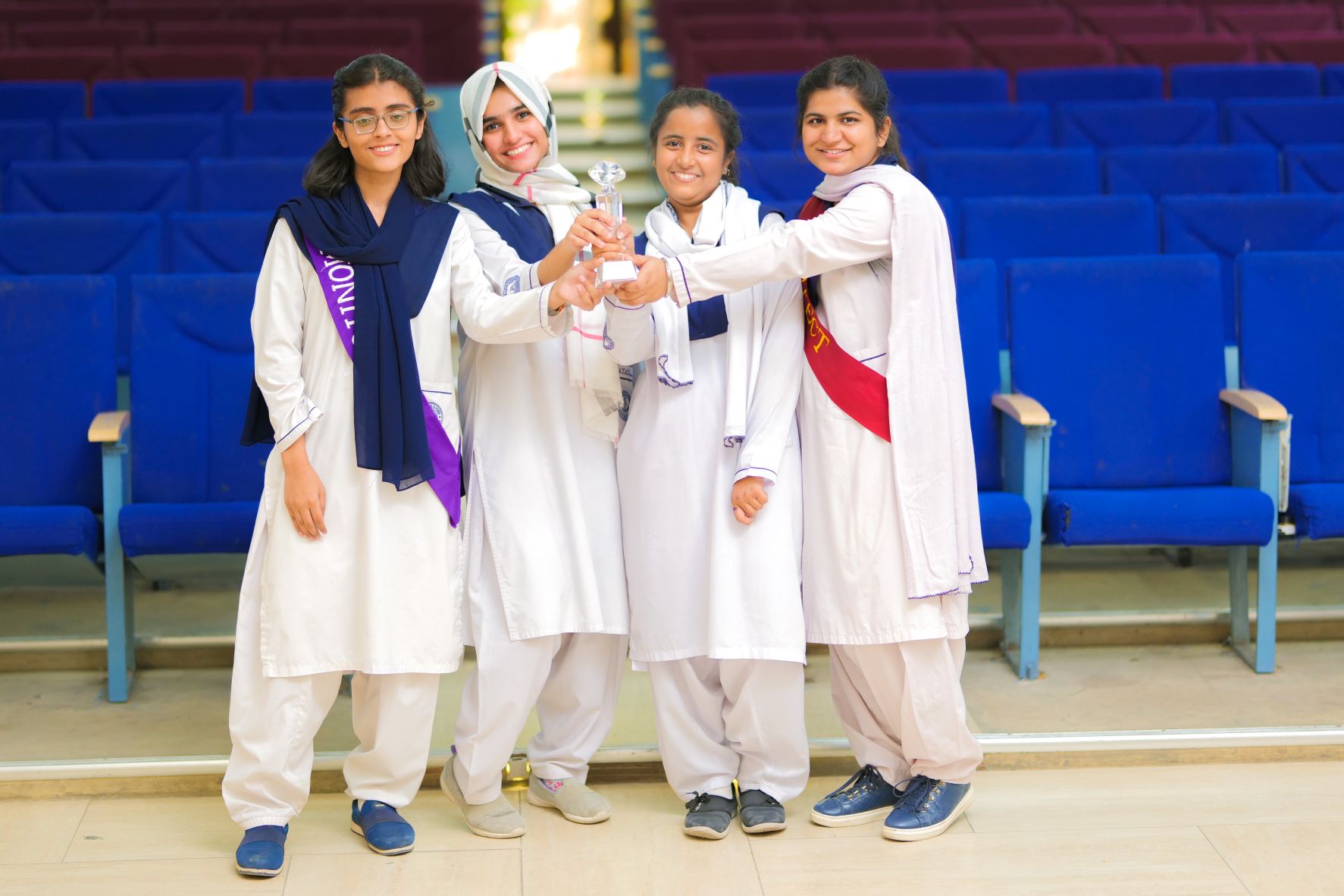 From theory to practice
The girls' concept impressed the panel, and their team, Fishure, finished second in this year's Enterprise Challenge Pakistan finals, winning £1,000 in start-up funding. 'I didn't expect that at all,' says Ranika, 'To come second in the whole of Pakistan was amazing, I felt very happy.'
Alongside encouraging environmentally-friendly entrepreneurial thinking, one of the main aims of the programme is to give students the opportunity to learn by doing, building skills and confidence at the same time. So while Ranika focused on creating and delivering the team's business pitch, Ritika developed their financial model and marketing plan. 'You have to make the right decisions about your prices so that you can make a profit,' she explains, 'and you have to do proper market research.'
Fishure now plans to turn their idea into reality, using the prize money to set up their first tank, which will hold up to 1,000 fish.  'We'll put the tank in one of our gardens and we'll stock popular species like rohu, catfish and tilapia,' says Ritika. 'Eventually, we want to see biofloc aquariums in supermarkets, so people can buy fresh fish right there.'
Ranika and Ritika are just two of the 627 young people from 43 schools who took part in Enterprise Challenge Pakistan last year. This year the programme has scaled up dramatically, reaching more than double the number of schools.