Prema (23) lives with her parents and two younger sisters in Bangalore, India. Her father, the family's sole earner while she was growing up, works as a farmer and daily-wage labourer.
Financial pressures meant that the family struggled to keep their girls in school, so Prema is particularly proud that she was able to pass her 10th standard exams – the equivalent of GCSEs – with top grades. Prema then went on to complete 12th standard too, the equivalent of A-levels. Although she wanted to continue her studies, her parents simply couldn't afford it.
After leaving school, like many young women in India, Prema focused on domestic work at home. But when Prema's father lost his job because of the Covid-19 lockdown, the family, already poor, faced destitution. Prema was determined to help but didn't know where to start.
'I'd wanted to finish studying but I couldn't, and apart from that my mind was completely blank,' Prema explains. 'Then I came to Magic Bus and my life has changed completely.'
Magic Bus India Foundation delivers the 'Get Into' Programme, developed with Prince's Trust International, in 10 centres across India, including Prema's local centre in Bangalore. 
Get Into is an employer-led training course for young people from poor backgrounds, and the content varies depending on the sector. Local employers outline the skills they're looking for in entry-level positions, and the programme provides a mixture of classroom learning and on-the-job training to enable young people to develop those skills – a mixture of general employability skills and more technical, sector-specific knowhow.
The coronavirus pandemic meant that face-to-face training and work experience placements weren't possible in 2020. To give their students the best chance of finding work, Magic Bus rapidly pivoted to an online, multi-employer programme.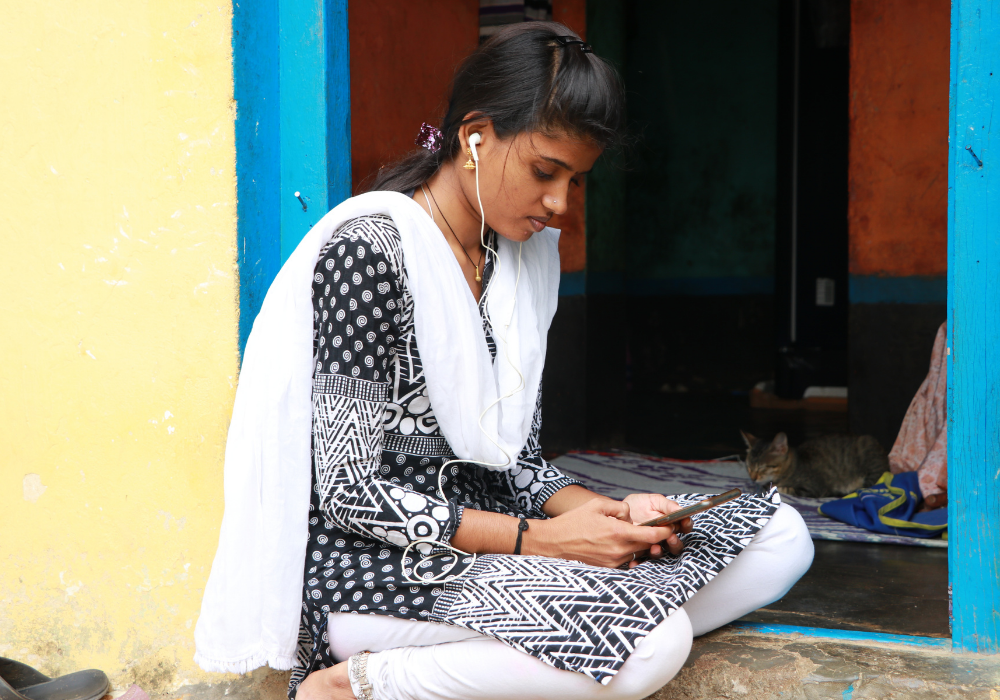 Prema's course was delivered entirely online, and soon after completing it, her phone rang. 'I got a call from the Cash and Carry HR team and they said that Magic Bus had put me forward for a job,' Prema explains, 'I went for the interview and I got the job'.
'The interview was super. I communicated well and I spoke confidently,' Prema recalls. 'From the employability skills sessions I'd learned how to look smart and sit up and be self-confident and how to speak to an employer. The questions that we'd practised in training came up, those routine questions like 'tell us about yourself'.'
Before joining the Get Into Programme, Prema had rarely left the house alone and had never had a paid job. In just a few months, she has transformed from being a shy, house-bound young woman to a professional sales executive who chats confidently with customers and colleagues, even handling complaints with composure. She earns 16,500 Indian rupees each month (£165), and is single-handedly supporting her entire family.
'They're very proud and grateful that I got this chance,' Prema explains.
'The day I got my first salary packet was a dream come true. I bought a new sari for my mother and a new dhoti for my father and I was so, so happy. I told my parents that I could take care of them now. Their happiness was the biggest gift for me.'
Prema is just one of 2,000 students to complete the Get Into Programme with Magic Bus in 2020/21. Because of the way the programme aligns jobseeker skills with employer demand, the post-course employment rate has remained impressively high, despite the economic turmoil. Within three months of their courses, Magic Bus had successfully followed up with three quarters of their former students to track their progress. Over 80% of them, like Prema, were in work.
Prema is clear that without her job, her family would be in crisis. 'If I didn't have this job my family would go without food and would have to hunt for daily wage jobs for just 100 or 200 rupees. I'm very happy and thankful to have this job.'
Daily wage jobs, even at 200 rupees (£2) a day, would only bring in about a third of Prema's income. Not only is she earning far more than her father was before he lost his job, Prema's earnings are also much more secure, as she is on a monthly salary rather than a daily wage.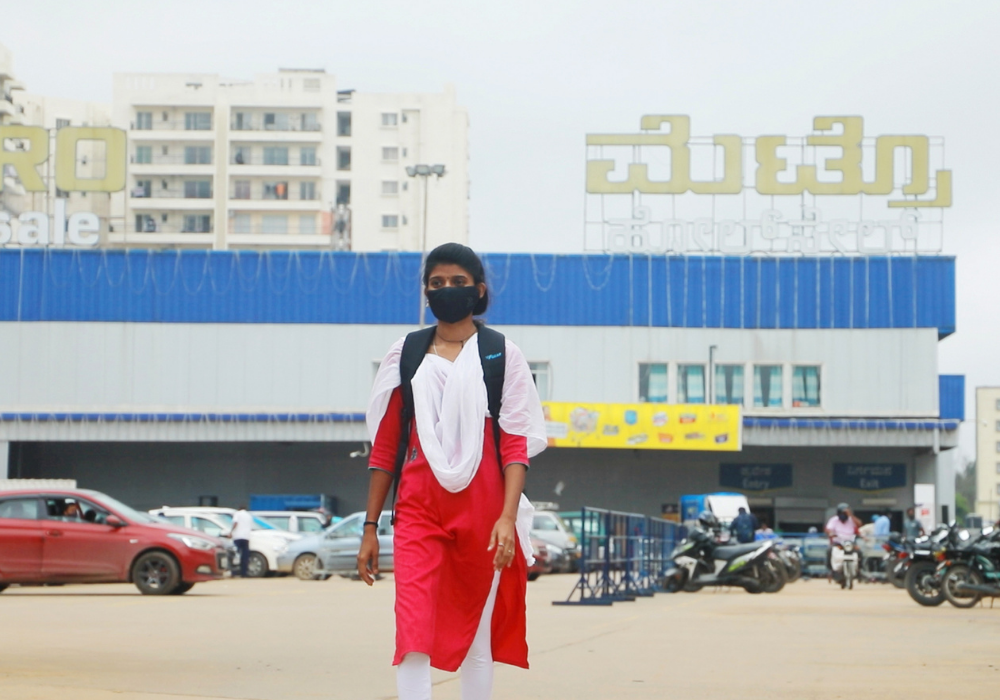 Once the rent and bills are paid, Prema is able to put around half her income aside as savings, to help cushion the family from any future blows. And any money she has left, she hands over to her father for him to spend as he wishes. 
Well aware of the sudden reversal in their positions, Prema does this sensitively, respecting her father's dignity: 'I told him that when I was little he always used to give me pocket money when he could, and now I'm in a position to give him pocket money, I want to do the same.'