Even before the pandemic, young people in Greece faced a challenging employment landscape, scarred by years of financial crisis. But for many young jobhunters like Nikolaos, 23, lockdown made it even harder to find work.
Nikolaos paid his way through university in Athens with part-time jobs as a waiter and barista. After graduating, he was keen to pursue a career in the hospitality sector, hoping that it would provide long-term job security. So he signed up to the Get Into Hospitality programme with our partner Knowl Social Enterprise.
'I felt very lucky to get a job during the pandemic when I saw so many people without work, and many of my friends with no job.'
The importance of 'soft skills'
Knowl's Get Into programmes, developed with Prince's Trust International, work with local employers to train young people for entry-level jobs in a particular sector. They cover a mixture of general employability skills and sector-specific knowhow. 
The general course content focuses on the 'soft skills' that tend not to be covered in formal education settings, but that are crucial to young people's capacity to learn, earn and thrive. Nikolaos explains that this kind of training is almost unheard of in Greece, yet it transformed his mindset and, ultimately, changed his life.
 'I learned things I'd never thought of before. It changed my mindset and I realised how important these skills were for my professional development,' Nikolaos explains. 'I learned to set objectives and goals, control stress, how to communicate and prepare for a job interview. The training was totally innovative for the Greek job market.'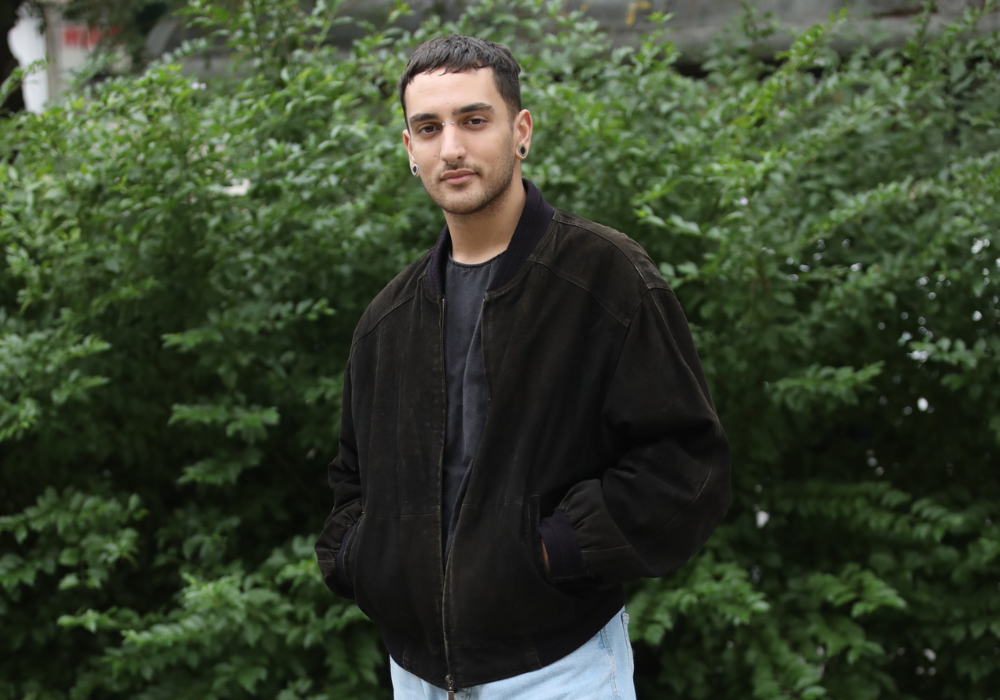 Highs and lows
Nikolaos thrived on the programme and was elated to be offered a job straightaway. But then the pandemic struck. Lockdown forced all restaurants and cafes to close their doors and, to his great disappointment, Nikolaos' job offer was withdrawn.
'All my plans were crushed,' he says. 'Going through lockdown without a job made me feel even more insecure.' 
But while some sectors, such as hospitality, were particularly hard hit by lockdown, others, such as supermarkets and remote customer services, experienced a surge in demand and needed extra staff quickly. 
Determined to help as many young people into work as possible, Knowl quickly adapted. In partnership with Prince's Trust International, they transformed the Get Into programme into a heavily abridged version, Ready 2 Work. This programme aimed to respond rapidly to employers' emerging recruitment needs, matching work-ready young people with employers after a short, bespoke training course. 
Knowl set about contacting graduates of their recent Get Into programmes, including Nikolaos, to let them know about Ready 2 Work opportunities that might suit them.  'Fortunately Knowl didn't forget me,' says Nikolaos, 'They didn't give up on helping me find a job.'
"I learned things I'd never thought of before. It changed my mindset and I realised how important these skills were for my professional development."
Another course, another job offer
Knowing from his previous experience that the training would be high quality, Nikolaos signed up to the Ready 2 Work programme. His training course was tailored to Teleperformance, a multinational company specialising in customer experience management, delivering remote customer care services for a range of brands.
With plenty of customer service and communication experience from his student jobs and previous 'Get Into' training, Nikolaos was already strong candidate. After the Ready 2 Work programme, he went straight into a job. Although it was only a short-term contract, the role enabled Nikolaos to build up valuable workplace experience.
After nine months with Teleperformance, Nikolaos was able to secure a permanent job in a health clinic. Given the tough economic and employment situation in Greece, permanent roles are particularly sought after, and Nikolaos now has the long-term job security that he has always craved. He credits Knowl's training programmes with being his passport into work.
'Without these programmes, like many young people in Greece, including many of my friends, I'd be unemployed,' says Nikolaos. As it is, he's thriving. 'I feel secure, I earn a decent income and I can make my own decisions about my life…. I would recommend these programmes to everyone.'
"Fortunately Knowl didn't forget about me. They didn't give up on finding me a job!"