Manos and Ioannis , Enterprise
Manos and Ioannis are elite cyclists from Crete. After several years' research and preparation, they've now launched their own business, Cretan Peaks, which offers guided cycling tours and other related services.
'We love our home and we love cycling, so this is the perfect combination,' Ioannis explains.
'Crete has 300 sunny days a year,' adds Manos, 'We can start from sea level and climb up into the mountains – and we can do it every day.'
Their target customers are primarily northern European holidaymakers, but they'll be avoiding the busy summer season, which is too hot and crowded to offer top-quality cycling. The pair also hope that operating outside peak season will create a win-win situation for their business, and for other tourism and hospitality providers, such as hotels.
'It's a good opportunity to connect with other businesses,' Ioannis explains, 'It's good for jobs and for the economy in Crete.'
Before taking the plunge and launching their business, Manos and Ioannis both signed up for Foundit, an enterprise programme run by entrepreneurship agency Bizrupt and learning community 100 mentors, with support from Prince's Trust International. Foundit offers a start-up workshop that guides young entrepreneurs through essential topics such as budgets, business plans and marketing.
'It gave us the confidence to start, to not be afraid,' says Ioannis. 'We're young and we had some hesitations about whether we could do it. The course motivated us to fight for our idea.'
For entrepreneurs who are ready to progress their business ideas and move towards launch, Foundit then matches them with an experienced business mentor for at least six months. One of the mentor's key roles is to help newcomers successfully navigate the complex legal and financial bureaucracy around officially launching a business.
Manos explains that in their case, the process was made all the more difficult by the fact that they are the only enterprise of their kind in Crete, so unlike new cafés, restaurants or hotels, there was no blueprint for them to follow.
'There's lots of paperwork when you start a business, that was the hardest part,' Manos recalls. 'You don't know all the legal steps to take if there's nothing else like your business that exists.'
Fortunately, their mentor, Stelios, was on hand to help. An experienced economist and accountant, he was able to guide them through the bureaucratic maze as, step-by-step, they progressed towards launch.
'You need to have someone to help you through all this,' stresses Ioannis. 'It's way too complicated for a guy who doesn't know anything about it.'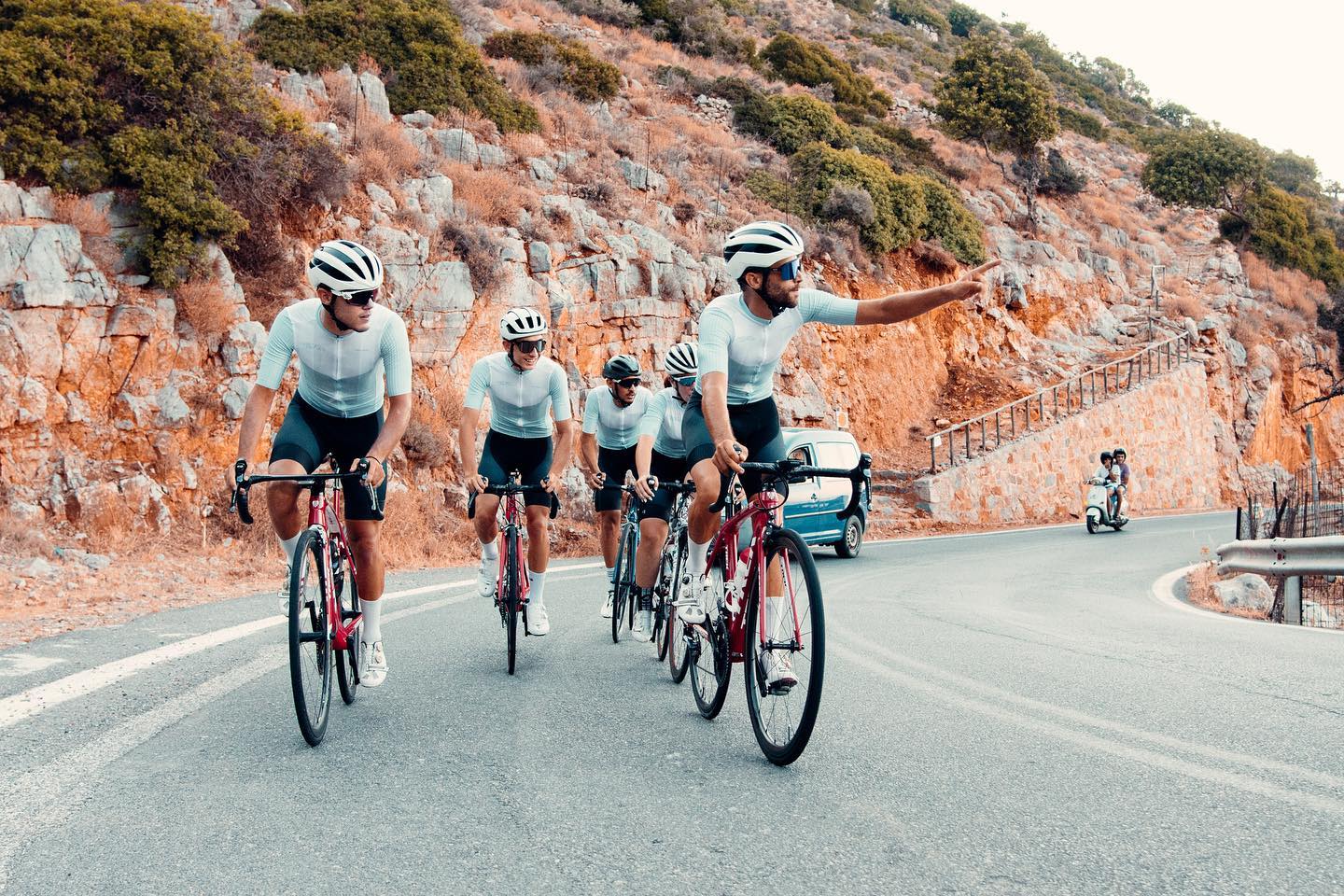 Now Manos and Ioannis are eager to show off the very best that Crete has to offer, taking experienced cyclists or enthusiastic amateurs off the beaten track to marvel at the stunning scenery, heritage and hospitality that the island is known for.
They're also keen to nudge people out of the gym and into the outdoors. 'In a spin class you just see the instructor and that's it,' Ioannis says, 'you don't get to breathe the fresh air. If you enjoy loud music and dark rooms, we can always take you out to a club after the ride.'
The Foundit programme launched in 2020, and has already seen 48 of its graduates go on to launch businesses.