Katriel (16) lives with his parents and grandmother in Malta, and is in his final year of secondary school. He's looking forward to studying hairdressing at college and one day hopes to run his own salon. But Katriel's outlook on life used to be very different. 'I used to think I had no future,' he explains, simply.
At the age of three, Katriel was diagnosed with Lupus, a lifelong medical condition which has led to frequent hospital stays, of up to three months at a time.
Katriel's fears and anxiety around getting hurt used to overwhelm him, and he missed a lot of school. This was partly for medical reasons and partly because he was too scared to go – fearful both of physical injury and of bullying.
 'I didn't use to like school at all, not at all, not at all. Because of my medical condition I didn't want to go. I was always afraid of getting hurt. Now I love going to school.'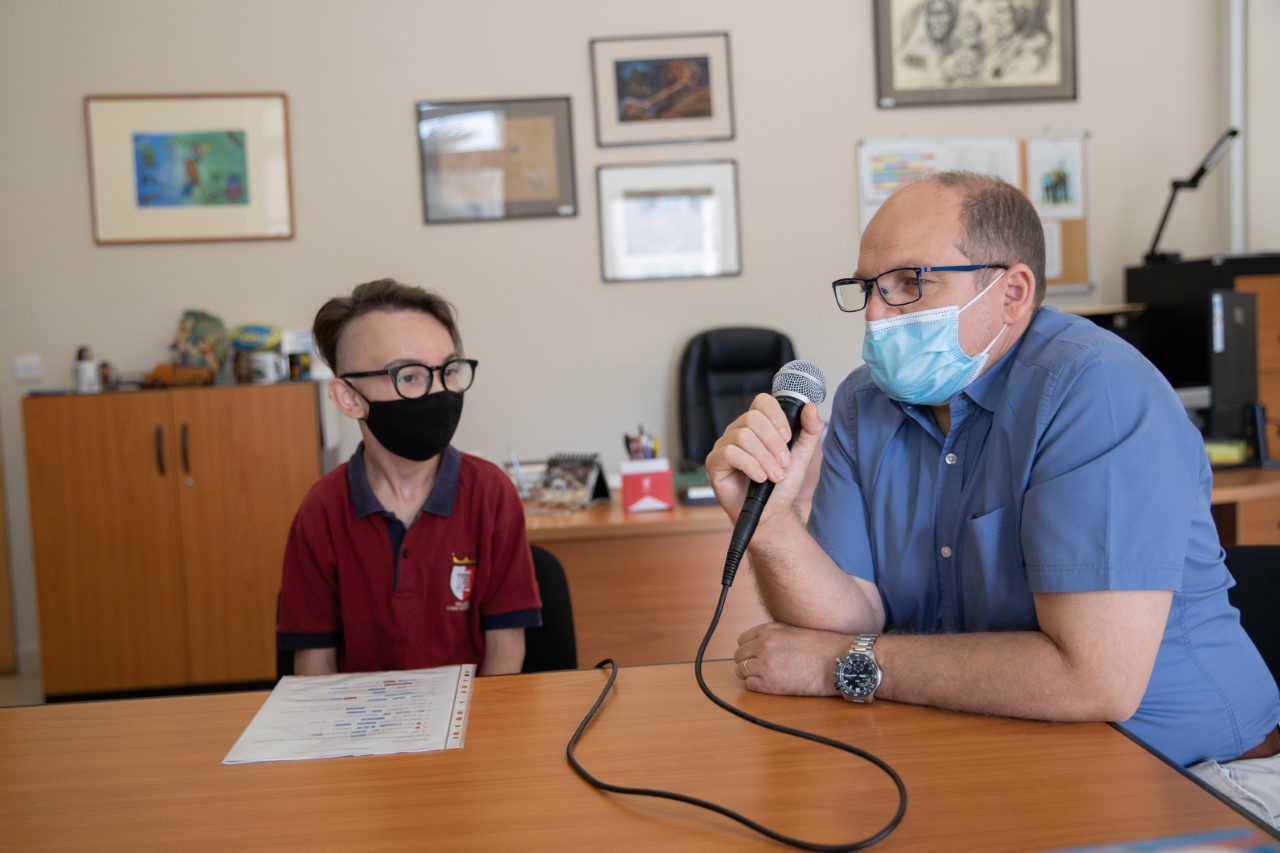 The transformation began when Katriel was 14, and his teachers suggested he take part in Prince's Trust International's Achieve programme.
Achieve, developed in partnership with Malta's Ministry for Education, first launched in Malta in 2016. Aimed at students who are struggling to engage with mainstream schooling, the Achieve programme offers practical, topic-based learning that is very different to traditional lessons. Students work on hands-on projects in small groups, and there's a strong emphasis on building confidence as well as skills.
'It was five hours a week and it was very, very different from my other classes,' Katriel recalls. 'We learned lots of practical things like cooking, managing money and time management.'
The programme has gradually supported Katriel to build up his confidence, independence and capacity to work with others. Slowly and hesitantly, he began to come out of his shell.
'It was a very slow process,' Katriel recalls, 'at first I was afraid. I didn't want to work in a team because I was worried the other students would hurt me, either physically or with their words. First of all the educators got me to work with just one other student, then two, then three and now I can work with the whole team. I feel very happy about it.'
Step by step, Katriel has built up his self-belief. A particular turning point came when his group did a day's teambuilding at an outdoor activity centre – one of the many extra 'enrichment activities' financed by the HSBC Malta Foundation, which largely funds the Achieve programme.
'At first I really didn't want to go and the educators had to work hard to convince me,' Katriel explains. 'When we arrived, I had a full-blown panic attack and I was crying with fear. But my team-mates managed to calm me down and we went to do the sessions together. Our project was to build a shelter, just using things like tyres and wood and grass. It was a very, very rainy day so our main aim was to build the shelter as fast as we could and not get wet!
'Afterwards I felt so, so proud of myself. It was all so strange for me that I was laughing at myself, I couldn't believe that I'd been able to do all those things.'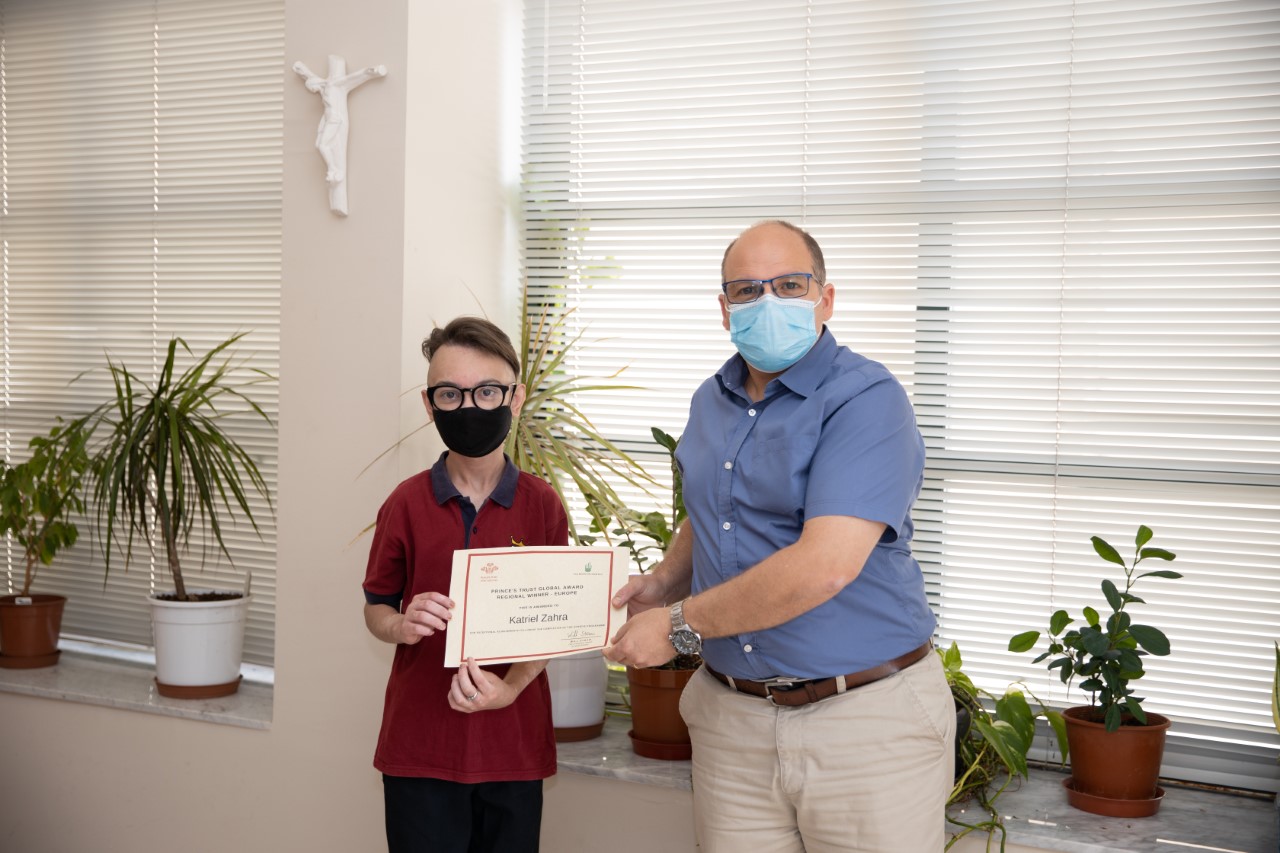 Boosted by repeated everyday successes in conquering his fears, Katriel has completely transformed his mindset and his life. Now, he no longer lets his illness or his fears hold him back. 'The Achieve educators and my learning support educator showed me that I didn't need to be afraid, and that my condition shouldn't stop me from doing anything I want to do,' he explains, 'I believe that now.'
Katriel began attending school full-time and even started making the journey to school by himself, on a special school transport service. He'd practised independent bus travel as part of the work experience placement he did through Achieve – a week in a hairdressing salon.
'It was very challenging because I'd never been on a bus before,' Katriel explains, 'I went with my learning support educator. I felt independent because I was doing something for myself. I saw where the stops were and paid the fare myself.'
Since doing his work experience, Katriel has signed up for several private hairdressing courses and already has three certificates. He practises on a hairdressers' model and on his family. 'My second victim is my mum,' he explains, 'She changes her hair colour every week, so I do that for her.'
Despite the coronavirus, which has forced Katriel to shield at home for much of this year, he's continued engaging with his schoolwork and the Achieve programme online, completing his level one certificate. This is a recognised qualification in Malta, and one that will help him on the next step of his journey, into college.
In March 2021, in recognition of Katriel's remarkable determination and progress, he was named the European Regional Winner in Prince's Trust International's Global Awards.
'I'm very, very, very proud of feeling independent. If it weren't for the Achieve programme, I would never have got where I am today.'