Katerina (31) has a degree, but like many young graduates in Greece, she has never been able to find work in her field of study. Recently, she has struggled to find a job at all. Before signing up for the Ready 2 Work programme in May 2021, Katerina had been out of work for two years. The pandemic had made an already tough employment landscape even harder. 
'Since 2010 when the crisis began it's been very hard,' Katerina explains. 'You have to have a degree or maybe two degrees to get a job, and that still may not be enough… Covid had a big impact. It made things even harder. Many people lost their jobs overnight.'
'The programme is like a bridge that connects people and jobs…. This job is a very good match for me.'
Opportunity amid the turmoil
But while Covid hit some sectors, such as hospitality and live entertainment, particularly hard, a few sectors experienced a surge in demand. With a sharp rise in online shopping, businesses such as call centres and grocery delivery companies needed to recruit more staff quickly.
In partnership with Prince's Trust International, our local partner Knowl designed and developed a programme to rapidly match young, work-ready jobseekers with employers who had vacancies. 
Knowl managed and screened applications, linking jobseekers with the most suitable role and employer. They also delivered bespoke online training days, introducing candidates to an employer and sector, and preparing them for interview.
Katerina recalls that her course, tailored to the supermarket chain My Market, focused on customer experience and how to enhance it. She also particularly valued the chance to think through possible interview questions, and the advice to research the employer in advance.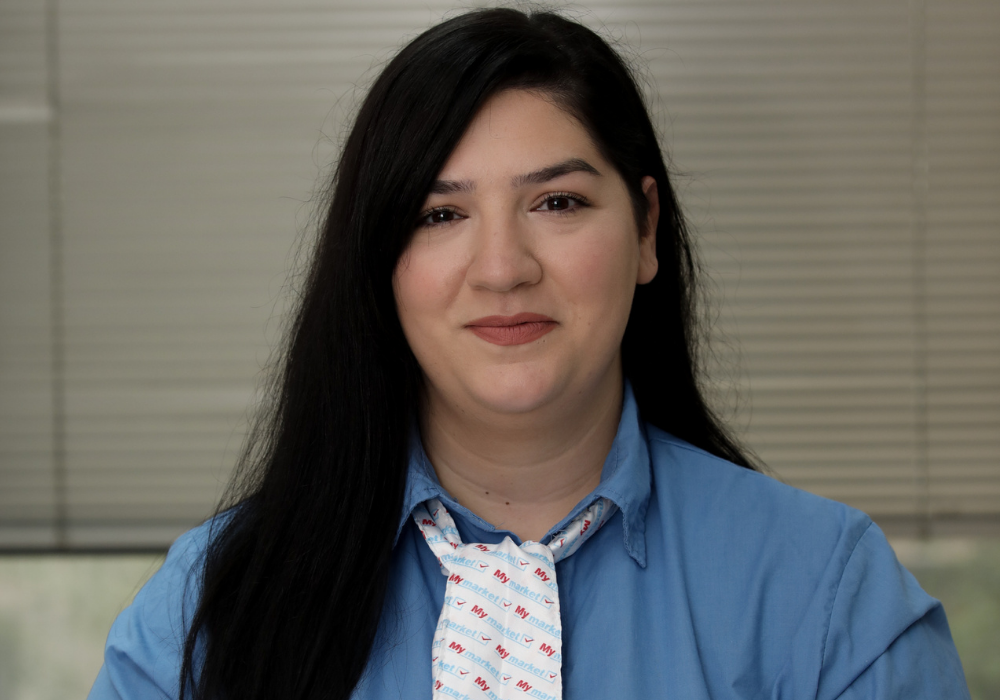 Automatic interviews
As a mark of employers' trust in the Ready 2 Work programme, everyone who took part in the training day was guaranteed a job interview with the relevant employer. 'Knowl told all of us that we'd get a phone call from My Market automatically after the course, just because we'd been put forward by Knowl,' Katerina explains.
When the call came, Katerina's preparation paid off.  'I felt really comfortable and relaxed because I was prepared, and that was a huge help,' she recalls. 'Being nervous can ruin an interview.'
Within days of the programme, Katerina was offered a job packing and preparing online orders for delivery. 'I couldn't believe it at first,' says Katerina, 'When I was sure it was real, the first thing I did was to call Knowl to tell them I'd got the job and to thank them.'
'When I was sure it was real, the first thing I did was to call Knowl to tell them I'd got the job and to thank them.'
The power of matchmaking
Katerina's surprise was all the more profound because she'd actually applied to My Market before, without success. 'I didn't even get a phone call last time. They were the same company and I was the same person, but when Knowl got involved they matched us up.'
That match is working well for both parties. 'I'm very lucky, I really like where I work. This is the first time I've had a job where I'm not nervous about going into work, I'm happy to go to work,' Katerina explains. 'My supervisors say they're really pleased with my progress, they say really nice things.'
Katerina has already seen her contract extended and expects to move onto a permanent contract soon. Now that she has a secure income, she and her husband can start saving to move out of their rented flat into a home of their own, with their young daughter. They do own a property, but need to fund extensive renovation work before they can live in it. 
'I know that thank you is not enough, but I'm really grateful for this opportunity,' says Katerina. 'I'm proud that I've been given the opportunity to prove I can make it. I was sure of myself, all that was missing was an opportunity. And Knowl made it happen.'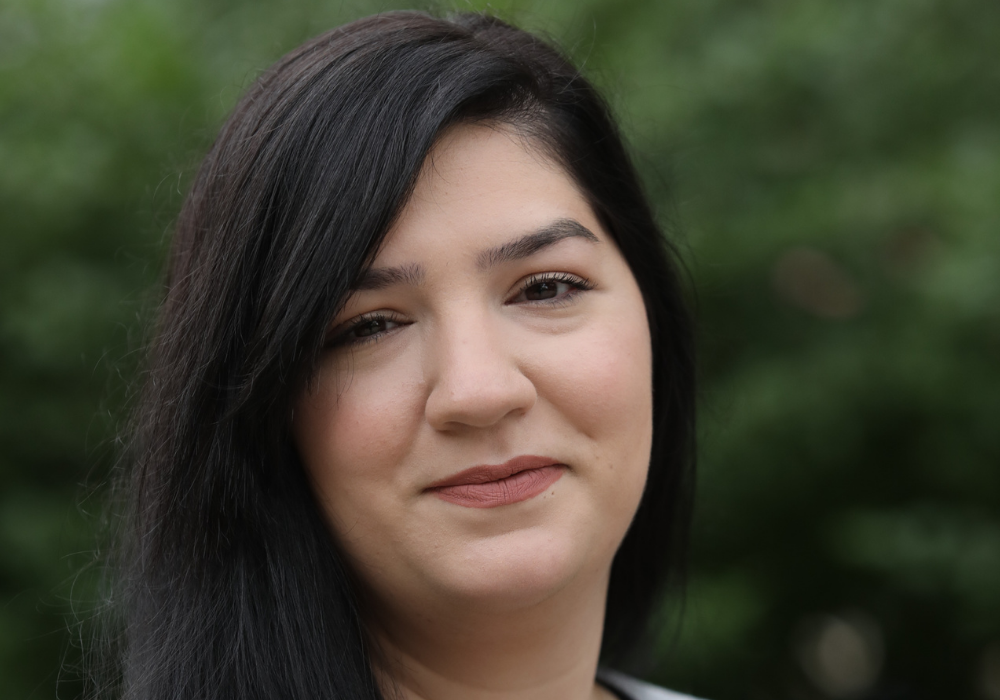 Staying in Greece
Unlike several of her friends who have headed abroad, Katerina is committed to building her future in Greece. But she fully understands why many others are choosing to leave. 
'Nobody gives us a chance. Most of the time when you apply for a job they want you to have already done that job before. You say just give me a shot, let me try for one week and I'll prove I can do it, and they say no. So people get desperate and they go elsewhere. Programmes like this can help change that.'
'I'm very lucky, I really like where I work. This is the first time I've had a job where I'm not nervous about going into work, I'm happy to go to work.'