In January 2023, Gulfsha received the Prince's Trust Global Award at the British High Commissioner's residence in New Delhi.
Growing up in a low-income, conservative community in India, Gulfsha (24) faced resistance for wanting to continue her education and find a paid job – but her perseverance paid off. Today, Gulfsha's salary is four times her family's previous monthly income, and is making a huge difference to their quality of life, helping to support her parents and six siblings.
In 2022, in recognition of her exceptional determination and achievements, Gulfsha was named the Prince's Trust Global Award winner. The award, sponsored by the Aga Khan Foundation, recognises an outstanding young person from a Prince's Trust programme across the world.
Gulfsha was unable to travel to the UK receive her award from the then Prince of Wales at the 2022 Prince's Trusts Awards ceremony, so we were delighted to be able to honour her achievements during our CEO Will Straw's recent trip to India.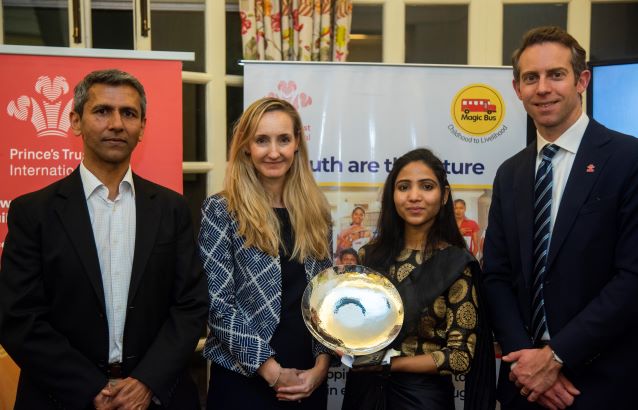 Barriers and restrictions
Although Gulfsha had been a promising student at school, she had to abandon her hopes of further study, which is still uncommon for girls from her community. Traditional gender norms mean that girls' education is often overlooked in favour of boys, and women's mobility is limited.
However, after a year at home, Gulfsha managed to persuade her father to let her attend college. She graduated with a diploma in Architecture Assistantship.
Gulfsha's father supports the family by selling scrap, but the pandemic devastated his income and wiped out all their savings. Gulfsha was desperate to earn a living and help her family, but struggled to find a job.
This was partly because mobility restrictions limited the jobs she could apply for. Gulfsha's parents wanted her home each day before dusk so, unable to commute any great distance, she had to find work at or near home. She also lacked essential employability skills, such as digital literacy, that would open up a wider range of opportunities and increase her chances of success.
'I looked for a job but I did not get selected anywhere. I would not get in to interviews or my resume would not get shortlisted,' Gulfsha recalls.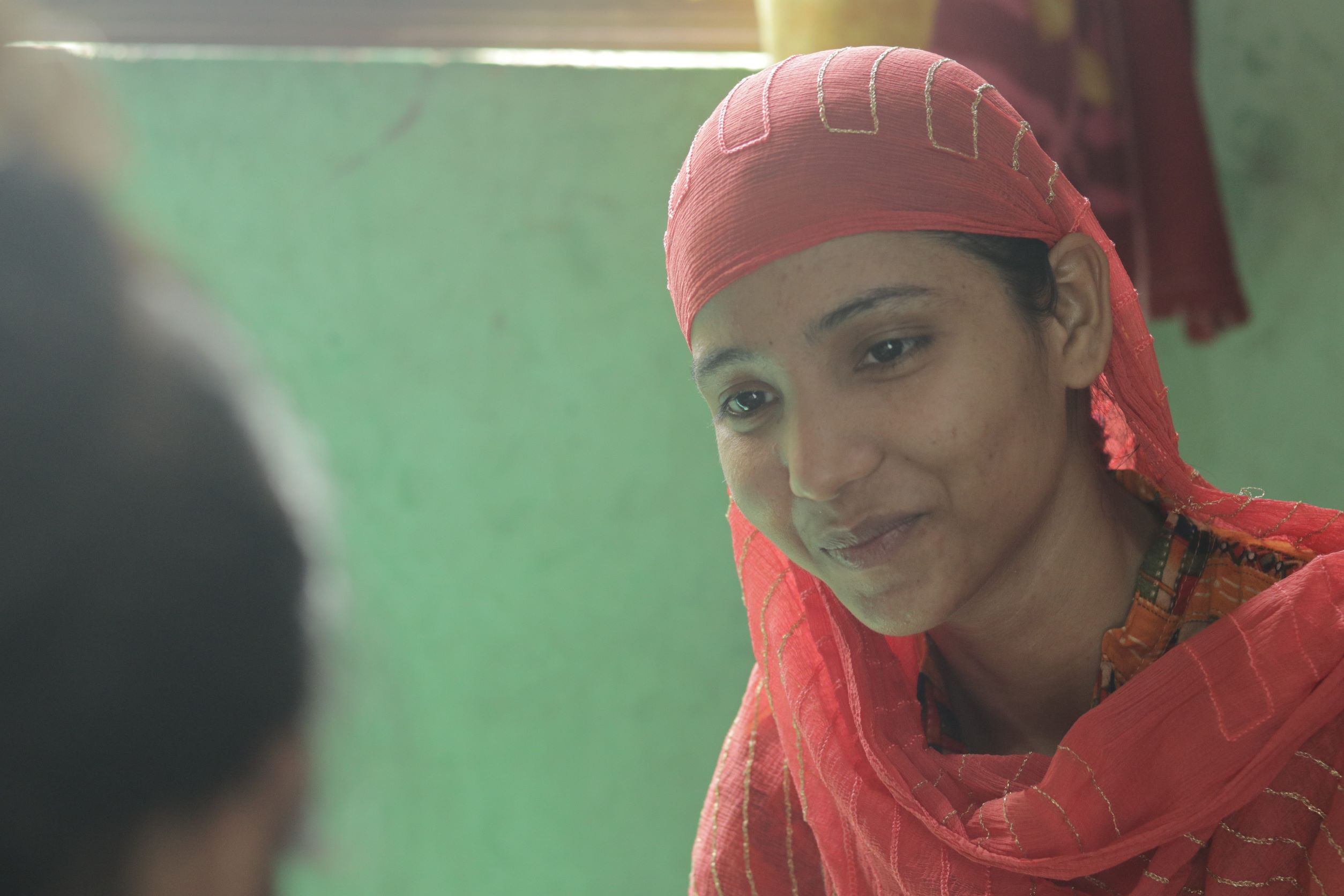 Modern workplace skills
Then Gulfsha signed up to the Get Into programme, which she'd heard about at college. Get Into, delivered by our partner Magic Bus India Foundation, is an eight-week employer-led training course that targets young people from low-income backgrounds.
The programme covers employability skills such as decision making, communication and assertiveness. It also offers job-hunting tips and technical, sector-specific knowhow. Digital literacy is a key element of the course.
Gulfsha had no prior experience of remote learning, but with her typical resourcefulness and tenacity, she enrolled in the programme's digital sessions, and gradually learned to navigate the online environment. After honing a range of workplace skills, she successfully interviewed for her first ever job.
Working from home
Gulfsha now works for a consultancy firm, providing price estimates for construction projects. She works online from home. The young woman with no previous knowledge of remote working or online meetings now liaises with clients far and wide every day – without needing to leave the house.
'The 'Get Into' Programme has been instrumental in shaping my skills for effective performance at work,' Gulfsha explains. 'It enabled me to become an independent woman.'
The name Gulfsha means 'blooming flower'. And as she flourishes in her career, helping to support her siblings, Gulfsha is blossoming indeed. Her family are justifiably proud.