Dorcas, Skills for School
Dorcas (15) is a prefect at her school in Accra, Ghana, chosen as a leader by her classmates.  She speaks confidently and articulately about the qualities she thinks a good leader needs: strong communication and teamwork skills to influence and persuade, and reliability to build trust.
But before she did the Skills for School programme, Dorcas would never have dreamed of putting herself forward for a leadership role. Too timid to speak in public or to join in with group activities, Dorcas used to sit quietly on the sidelines. If she was asked to speak or sing in front of others, in school or in her church, she would be struck down by stage-fright – and then by shame. But now she's found her voice.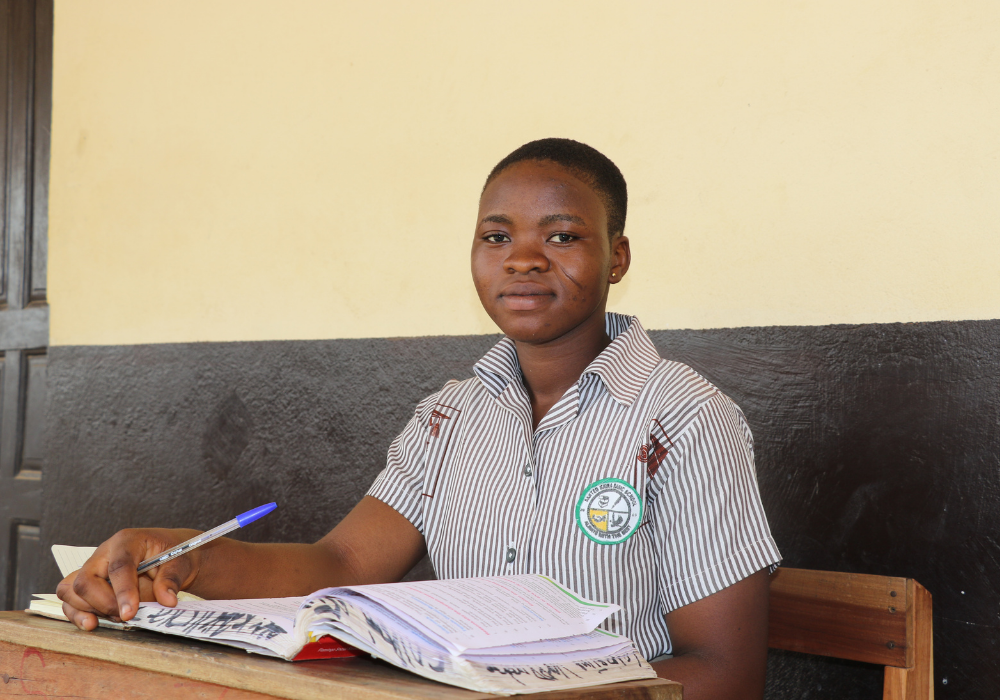 'I wasn't someone who liked to talk that much and I wasn't that confident,' Dorcas explains. 'Before the Skills for School programme I was not aware I had certain qualities that would help me become the leader that I have become. I have become a better team player and also I speak more confidently now. I can stand in a crowd and then speak…. I am very surprised at myself that I have changed so much.'
In recent years, Ghana has made great strides in furthering gender equality in education, with as many girls as boys now enrolled in secondary school[1].  But although it's vitally important, simply attending school is not the same as thriving at school.
'Girls equally have bright futures and the capabilities to become great leaders, just like boys do.'
This is where Skills for School comes in. The programme, developed by Prince's Trust International and delivered by Junior Achievement Ghana, focuses on empowering school students to reach their full potential by developing the essential 'soft skills' that will enable them to learn and thrive.
For girls in particular, this often means building their capabilities and confidence around speaking in public, so that they become comfortable asking or answering questions in class, and can better join in with – or lead – discussions and activities. With average class sizes of around 50 students, there are limited opportunities for quieter students to build these skills in their mainstream lessons.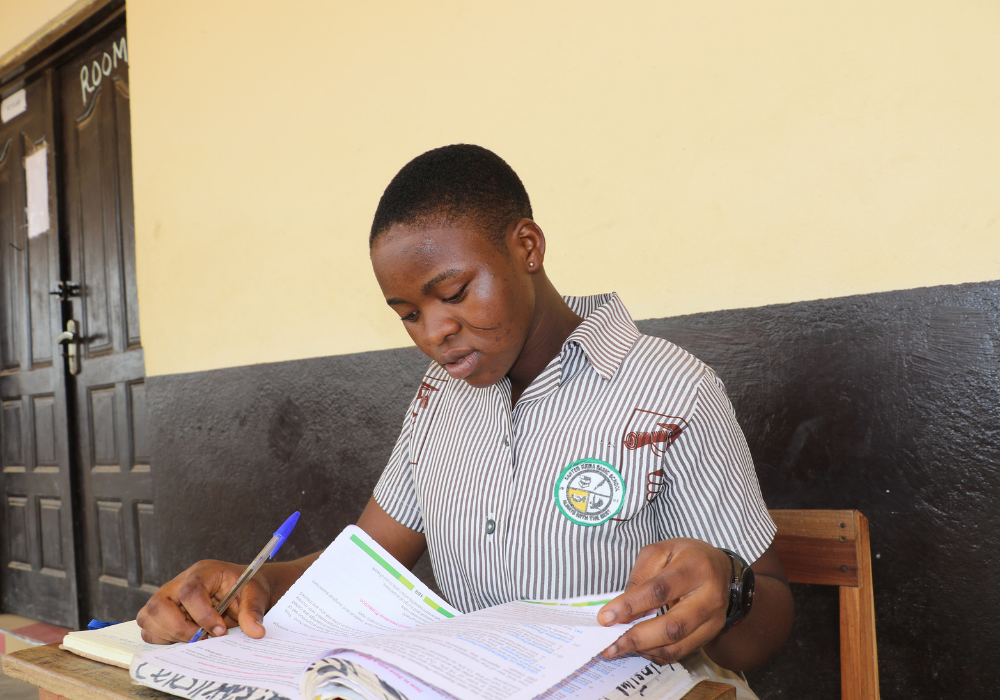 The Skills for School sessions, led by teachers in school-based clubs, allow for repeated practice in small groups, enabling students like Dorcas to discover and develop their abilities, and come out of their shell. Dorcas' election as a prefect represents a double achievement – first convincing herself, and then convincing others, that she could do it.
Alongside her leadership role at school, Dorcas's newfound confidence and preparedness to try new things has also paid dividends outside the classroom, as she has stepped forward from the sidelines in every area of her life. 'I decided to join the choir in the church,' Dorcas explains. 'I also joined the dance group and I have started attending classes for drumming.'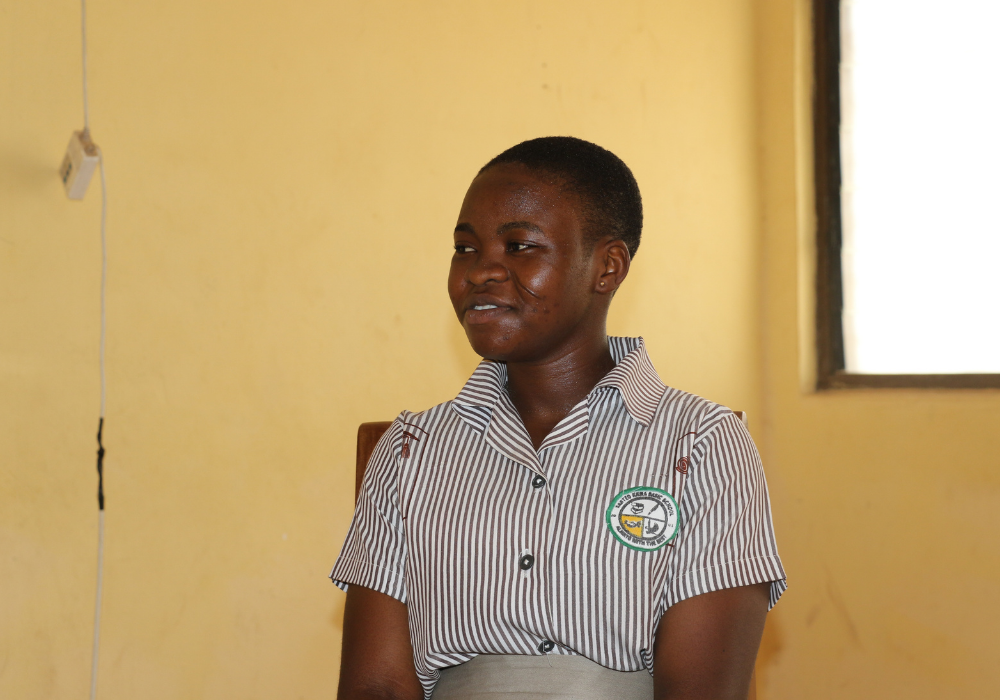 At home too, Dorcas is a changed person, as her father Godfred observes: 'Now she'll come boldly to tell you what she needs and what she feels should be done; she feels confident to share her ideas or any suggestions.'
The Skills for School programme only launched in Ghana in 2020, but has already helped hundreds of young people like Dorcas to build their skills. By the end of 2022, Skills for School will have reached over 1,300 students.
Dorcas' teacher Clement has no doubt that the programme will help to nurture tomorrow's leaders. 'It has imparted leadership qualities into her,' he explains, adding that 'anyone who goes through the programme can also excel, to become somebody in the future.'