Despoina and Evita, Enterprise
In April 2023, tech entrepreneurs Despoina and Evita were announced the European Regional Winners of the Prince's Trust Global Award.
In under a year, Despoina and Evita switched from being employees to entrepreneurs to employers. Their start-up digital marketing agency, Hashtag Digital, has expanded so fast that they've already outgrown their office in Crete, and taken on six members of staff.
'Covid was actually good for our business,' says Despoina. 'All the shops had had to go online so we thought it was a good time to launch.'
But although they could sense the opportunity and were keen to set up their own business, Despoina and Evita, both 30, didn't actually know how to go about it.
'We knew about digital marketing but not about business,' Despoina explains. 'We didn't know how to start. FoundIt helped us do the right things and take the right steps. Before, it all felt a little confused in our minds, but afterwards we knew what steps to take.'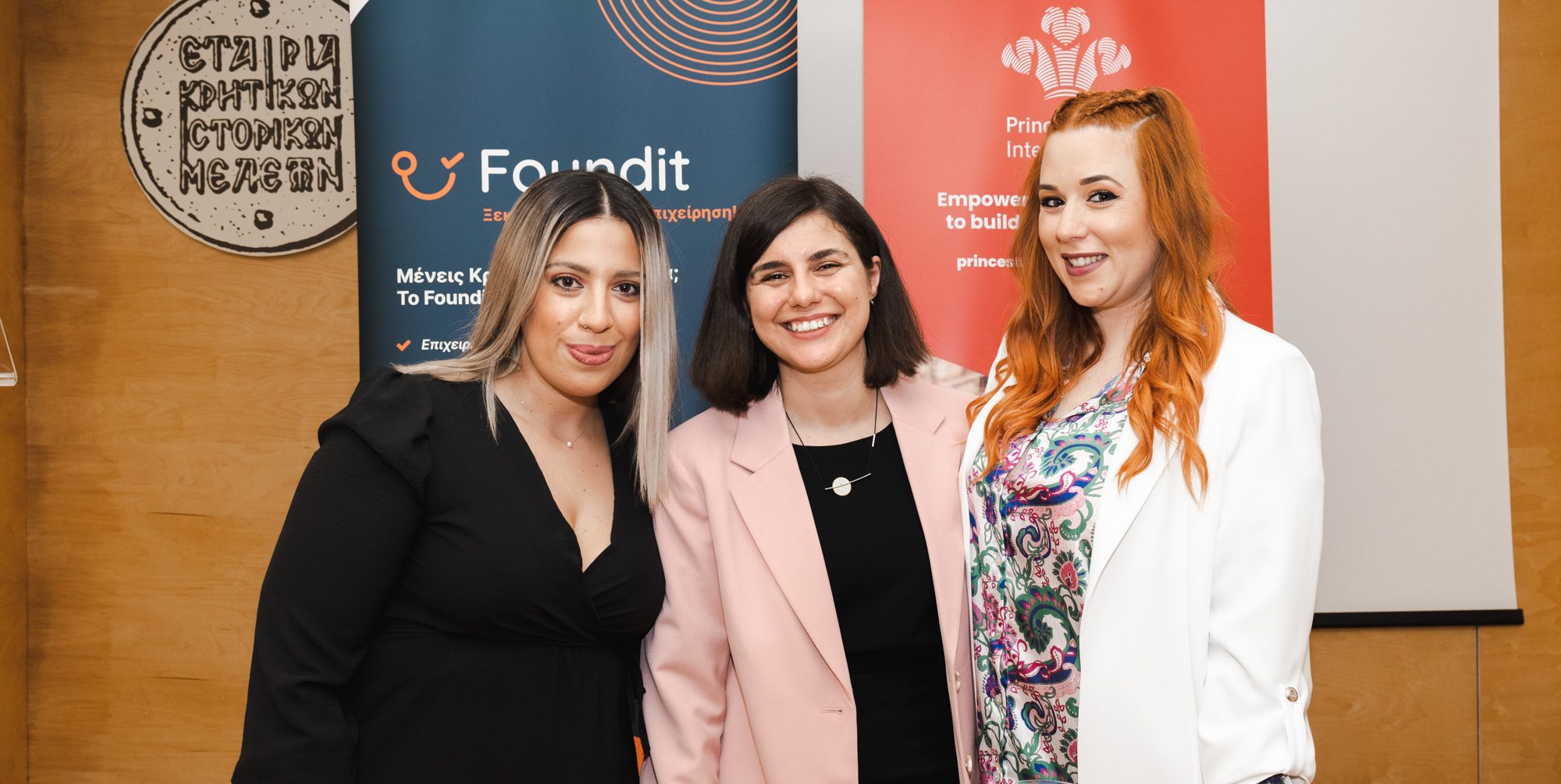 Taking the plunge
FoundIt is an enterprise programme run by Bizrupt and 100 mentors with support from Prince's Trust International. The start-up workshop guides aspiring entrepreneurs through essential topics such as budgets and business plans.
'It was difficult for us but very useful,' Despoina recalls. 'It was the first time we had to really think about where we would find the money and find the clients. Before, we had some ideas in our heads, but it's different when you have to write it down.'
Both young women quit their jobs to launch their business. They believed in it and dared to make the leap, starting out on their laptops at home before later moving to a small office.
'The most important thing I took from FoundIt was the fact we could do it,' Despoina explains, 'It gave us the confidence to go for it.'
Expert guidance
As they went for it, expert help was on hand. FoundIt provides ongoing support for fledgeling enterprises, by connecting them with an experienced mentor to guide them through the launch phase and beyond.
Despoina and Evita were matched with Gefsi, who has 25 years' experience in the digital marketing industry. She joined them for fortnightly mentoring sessions, as well as being on hand to provide invaluable troubleshooting support when needed.
'She was extremely helpful while we were taking our first steps and we're so grateful to have her by our side,' Evita explains.
Business is now booming. Hashtag Digital began turning a healthy profit in under a year – way ahead of schedule, enabling Despoina and Evita to start drawing salaries themselves, and recruit staff.
Their expanded team of eight, a mixture of employees and freelancers, includes themselves, graphic designers, a copywriter, google adwords specialist and senior digital marketing executive. Having outgrown their first office, they've now moved to a larger one.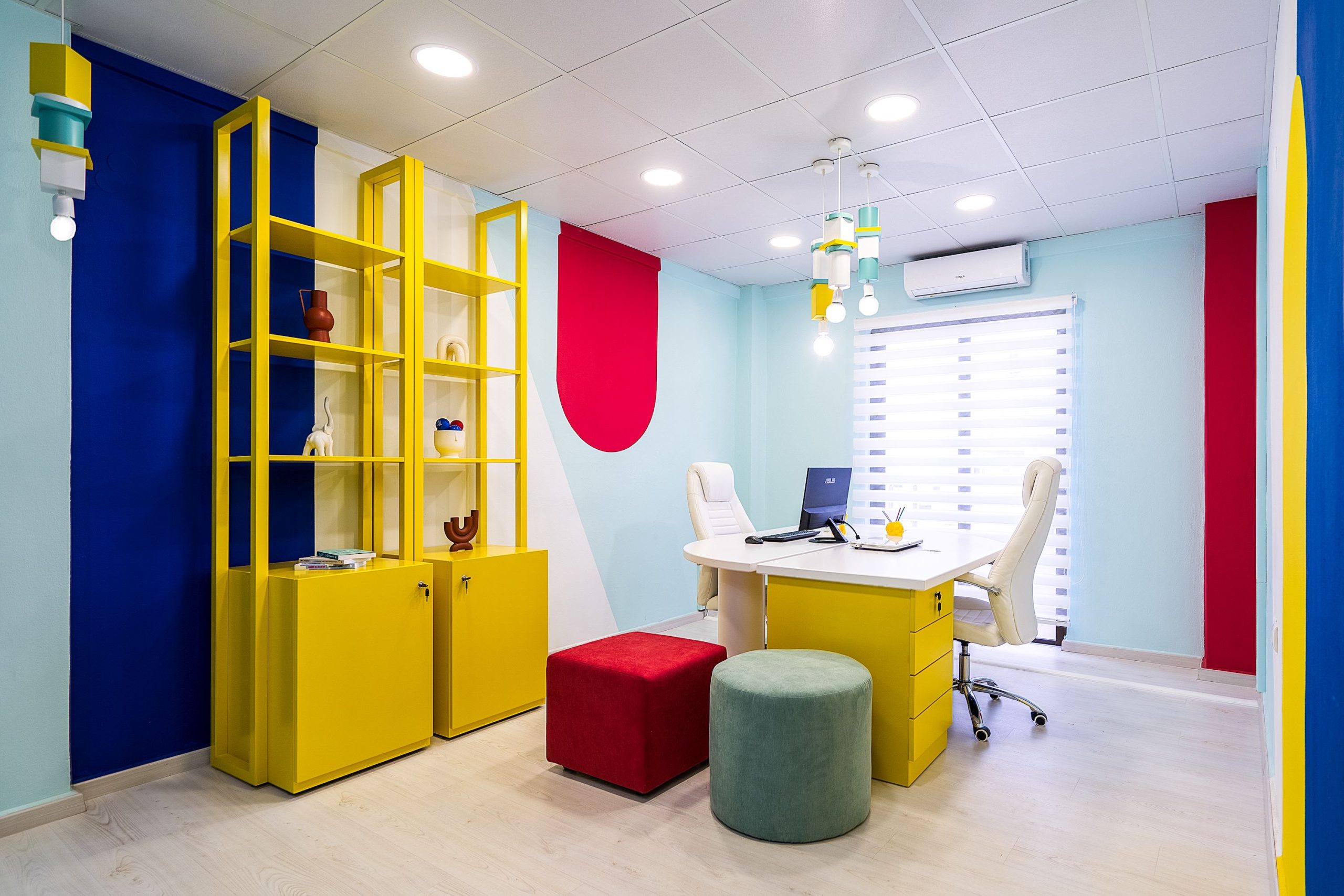 From job seekers to job creators
In order to help fill their vacancies, Despoina and Evita went back to Bizrupt, but this time as an employer. Hashtag Digital featured as a recruiting company in Bizrupt's Get Hired programme – another Prince's Trust International initiative which matches young jobseekers with employers who have vacancies.
Young people from island communities in Greece face particular challenges finding work. Many jobs are seasonal only, and a shortage of sustainable work prospects causes many young jobseekers to leave to seek opportunities further afield. In founding their own business, Despoina and Evita haven't only created jobs for themselves, but for six other young Cretans too.
The annual Prince's Trust Global Award recognises outstanding young people from our programmes around the world. Despoina and Evita received the European regional award from Mr Matthew Lodge , British Ambassador to Greece,  at a celebration event in Crete in April 2023.