Aliza, Enterprise Challenge
Inspired by their own experiences, when Aliza (16) and her friends took part in Enterprise Challenge Pakistan, they decided to focus on a mental health service for teenagers. Their business name, Istehkaam, is an Urdu word meaning 'stability'.  
'Mental health is such a taboo in our society,' Aliza explains, 'This is why Istehkaam was created, so we break this caustic taboo.'
Enterprise Challenge Pakistan is a joint initiative from Prince's Trust International and SEED Ventures. Now in its fifth year, the programme enables school students to learn practical business skills through coaching, mentoring and an online business simulation game. 
As part of the programme, teams of teenagers design and develop their own business idea, focusing on enterprises with a positive social impact as well as profit-making potential.
Aliza and her team initially considered concepts to address pollution or litter in their home city of Karachi, before landing on the idea of a mental health service aimed specifically at teenagers, with an app that enables school students to self-refer for counselling sessions.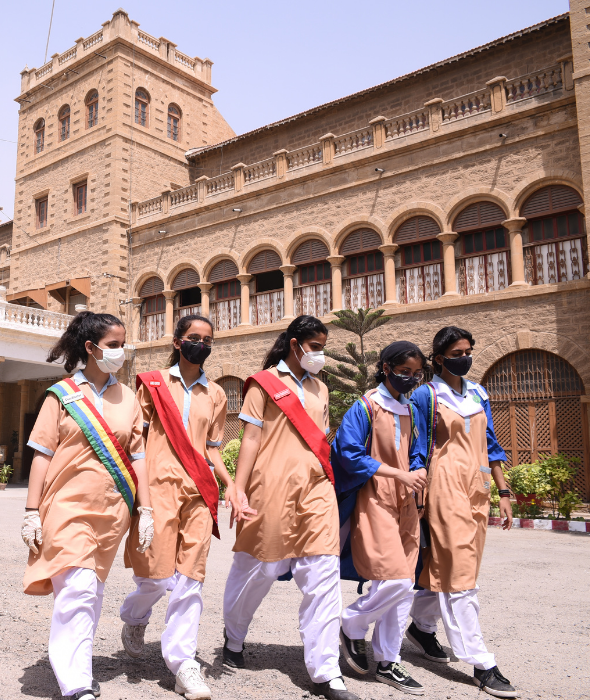 'Our team has a background of mental health issues but luckily we were close enough to discuss them,' explains Aliza, 'I have anxiety and I have a therapist, and some of my teammates also approached help… we realise how deeply it can affect our lives and how it can affect basic tasks in our lives.'
At first, the girls' business mentor and teachers took some convincing. They had concerns about the financial viability of the concept. But Aliza and her teammates were determined to make it work, and sought advice from a practicing psychologist about a feasible business model. 
'The lady was very nice to us,' Aliza recalls. 'She gave us pointers on how we should create an app rather than a website, and create per session fees rather than keeping a monthly charge.'
The session fees will be Istehkaam's main source of income, supplemented by in-app advertisements and sponsorship from local companies.  Having done a survey with fellow students, the team has a good sense of their target audience, the prevalence of mental health issues and how much young people would be willing and able to pay for counselling sessions.
Enterprise Challenge Pakistan is the largest inter-school business competition in the country, and Aliza, who had never led a team before, oversaw her team's successful journey through the regional round and into the national finals.
With in-person events prohibited due to coronavirus restrictions, the team had to create videos and a Powerpoint presentation to make their pitch to the panel of judges. They highlighted that just 0.4% of healthcare spending in Pakistan goes towards mental health services, and that teenagers' mental health troubles are often trivialized or overlooked altogether.
The judges were impressed. Aliza and her team finished as the runners-up, winning start-up funding of £2,000 to help them turn their idea into reality.  They now plan to launch Istehkaam in their own school first, before expanding to offer services in other local schools too.