Join Vibe Check on your mobile and get access to daily tips, exercises, information and advice to boost your self-confidence, help you mange complicated feelings and relationships, or boost your mood when you're feeling down!
For more information download the Vibe Check brochure HERE.
How it Works
Message 'VIBE' in WhatsApp to 246-843-9415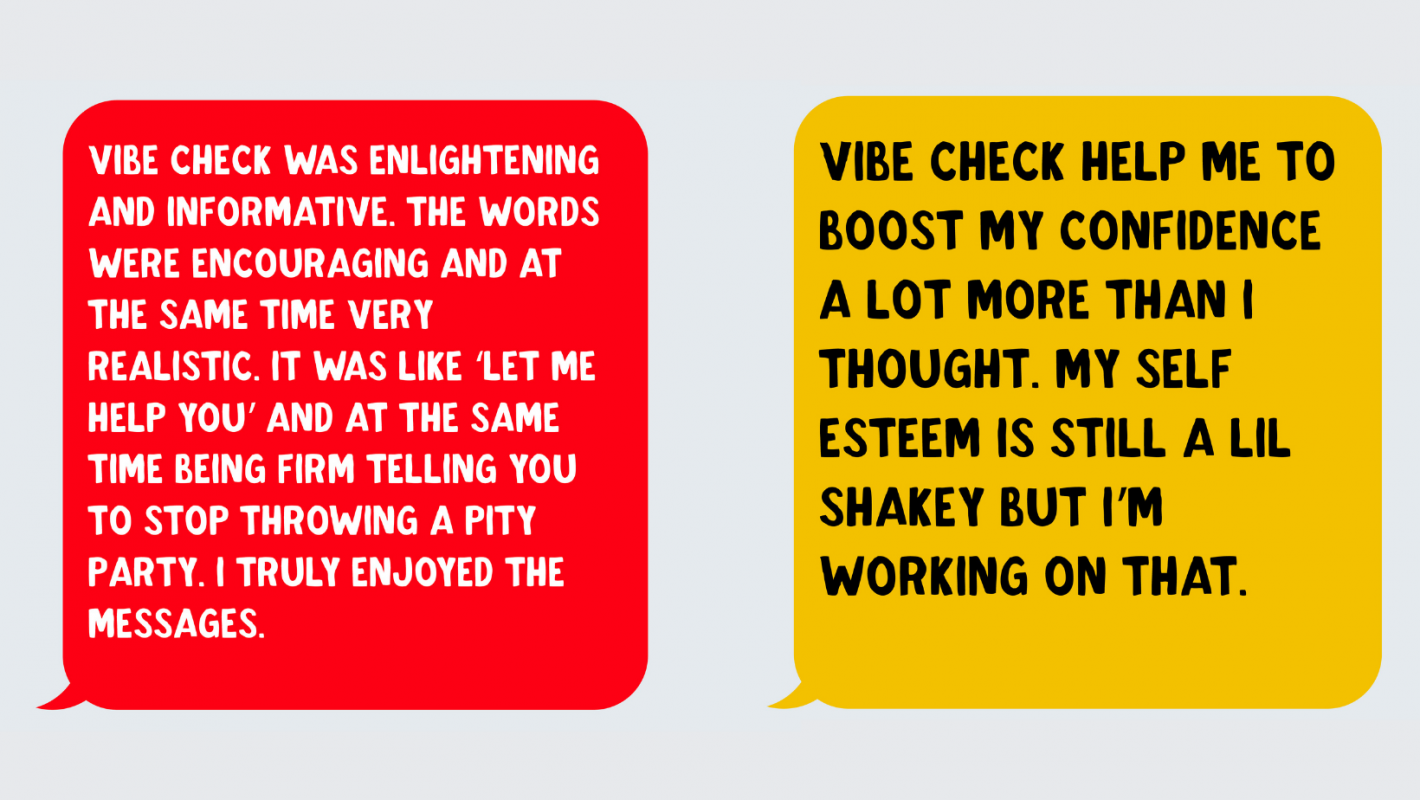 It's a personalised life-skills mentor in the palm of your hand.
Vibe Check couldn't be easier to use! In just a few minutes you can be working on getting in control of your mood, your emotions and your feelings, and you'll be developing skills to take you forward in life no matter where you want you want to go.
1. Pick from topics like 'Confidence', 'Communication' and 'Managing Feelings' to get started.
2. Message 'VIBE' in WhatsApp to 246-843-9415 to join the free, automated programme.
3. Work through an inspirational series of confidential, automated tips, advice and exercises about your chosen topic.
4. Put these new skills to work in all areas of life to achieve better relationships, opportunities and success.
Work through the programme at a pace that suits you. Vibe Check is automated meaning there's no pressure, no stress and it's a 100% judgement free zone for you to work on any personal development skills that you feel are holding you back.
It's a confidential, easy to use tool that gives you the power to make positive changes and succeed every day.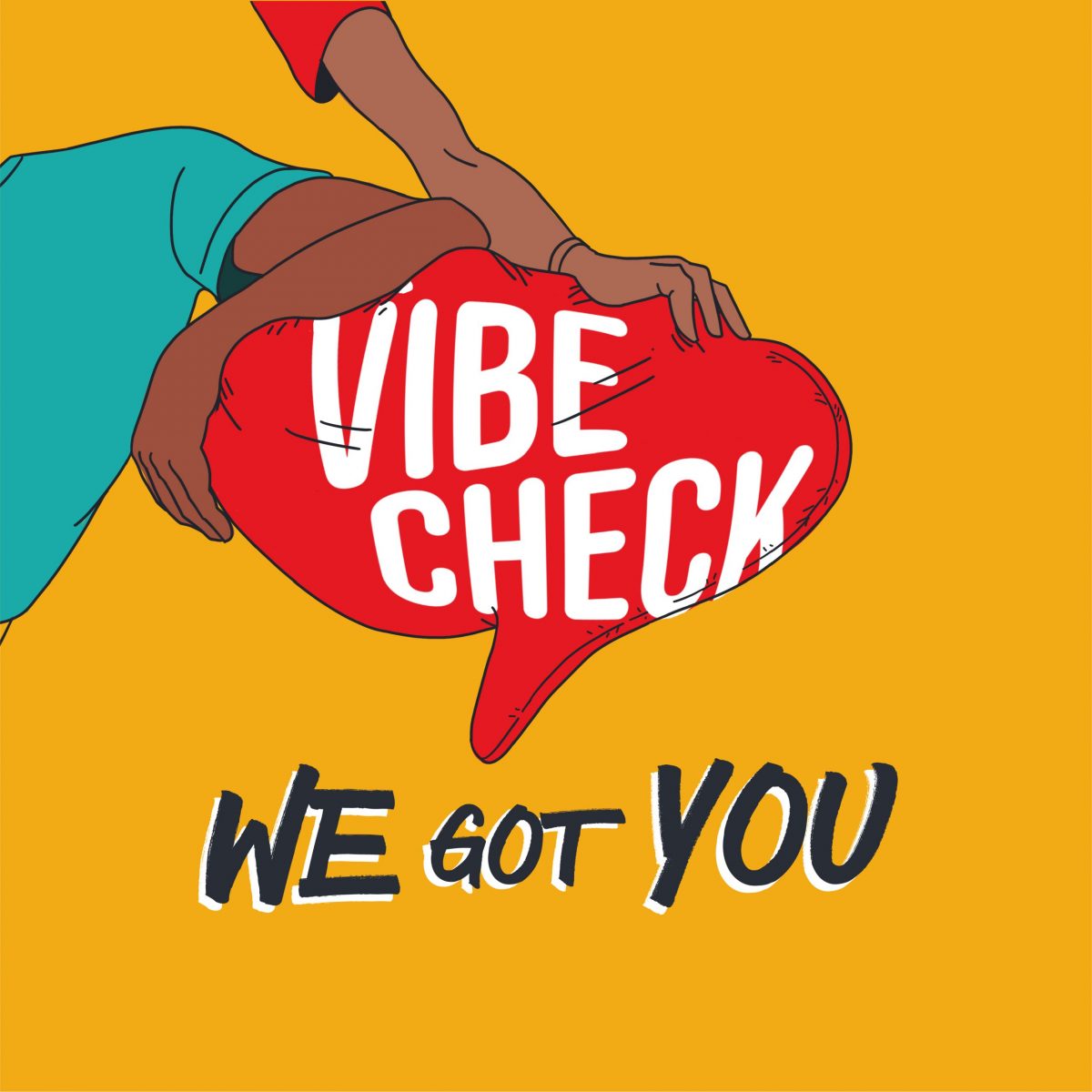 Not sure if Vibe Check is right for you? Have any other questions before you sign up? Simply get in touch through our Contact page.