Michelle retired as partner at Goldman Sachs in December 2017, having spent 28 years working for Goldman Sachs around the world.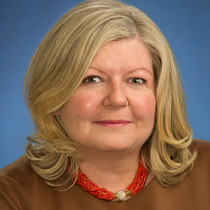 She most recently led the Executive Office for Europe, the Middle East, Africa and Asia and was the Chief Administrative Officer for EMEA.
Michelle was a member of several Goldman Sachs committees including the European Management Committee. Previously she was the Chief Operating Officer for the Securities Division in EMEA and led the firm's efforts to establish its presence in Russia and the Middle East.
Michelle has lived and worked in Frankfurt, New York and Hong Kong. In addition to her roles with The Princes Trust and Princes Trust International, Michelle also serves as a trustee of the Mayor's Fund for London and as an Advisory Board member of Facing History and Ourselves.