Farah has worked for three decades in the global creative and media industries with an unfaltering belief in the power of creativity to tackle the world's toughest problems.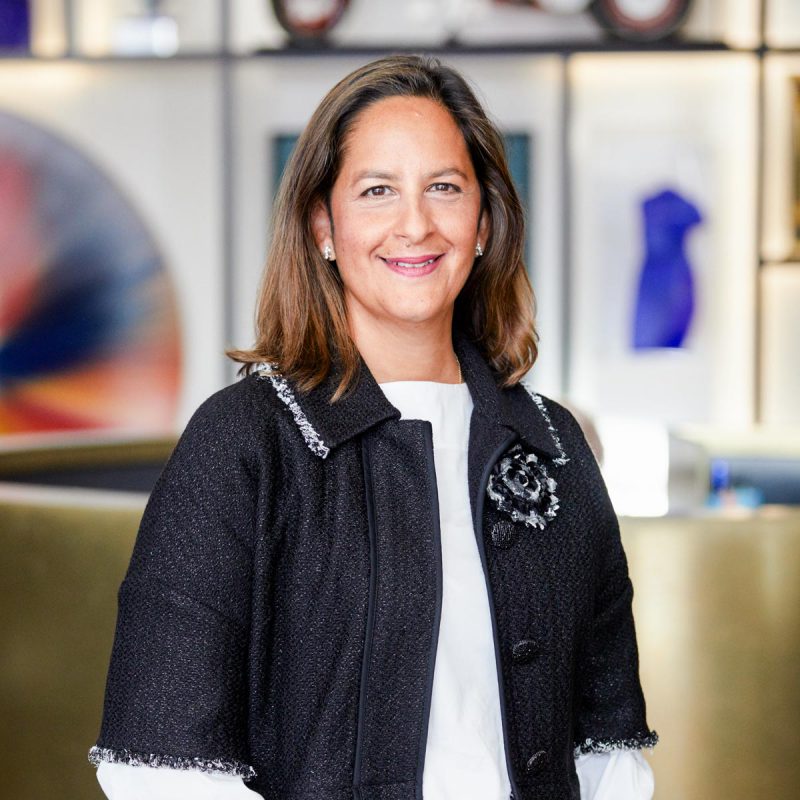 She has led commercial companies of scale as well as a not-for-profit enterprise of significance. In her current position at kyu, since joining in 2018, has enabled purpose-led growth of a creative collective in a cutting-edge, 21st century formation.
Head quartered in NYC, kyu is a collective of strategically curated creative companies committed to propelling the economy and society forwards. Amongst our collective are IDEO – the design and innovation firm, Kepler Group – a data-driven media company, Sid Lee – the brand-building advertising network, SYPartners – a leadership transformation consultancy, BEworks – a behavioural economics consultancy, and more.
Farah is charged with driving kyu's international expansion plans with a specific remit to look for new acquisition opportunities, as well as accelerating the collaboration efforts between member companies to deliver high impact outcomes for their clients.
From 2015 – 2018, she was seconded by Nike Inc. to be the CEO of Girl Effect, a creative non-profit building youth brands and mobile platforms to empower girls to change their lives. Girl Effect combines expertise across brand, media, mobile and data with deep international development experience, reaching and impacting over 53 million people across the global south.
Previously, she held the position of Chief Executive of All3Media, the UK's biggest independent television content production group. Farah led the strategic sale of the company for its private equity owners Permira to a joint venture between Discovery Communications and Liberty Global for enterprise value £550 million.
Farah had a 22-year career at Abbot Mead Vickers BBDO, learning her creative practitioner skills and rising through the ranks to become Chief Executive and a member of the BBDO worldwide board in NYC.
In her tenure at AMV BBDO she worked with the CEOs and boards of Sainsbury's, BT, Eurostar, EDF Energy, The Economist, Aviva, Mars, Mercedes, Pepsi, GE and Starbucks.
Farah served on the British Prime Minister's Business Advisory Group from 2013 to 2015 and served as a Business Ambassador for the Creative Industries of Britain. She was a Trustee of the Royal National Theatre in London and served on the Advisory Board of the Cambridge Judge Business School. Farah was a Non-Executive Director of Huntsworth plc and a Director of the Board of Aldo Group headquartered in Canada.
Currently she serves as a Trustee of Sadler's Wells Dance Company and Prince's Trust International. In 2011, she was awarded a Commander of the Most Excellent Order of the British Empire (CBE) and was named Business Woman of the Year in 2010 Asian Women of Achievement Awards.
Farah graduated with a joint honours degree from Emmanuel College, Cambridge and has completed the Omnicom Advanced Management Programme at Babson College.