Mr. Edward Effah founded Fidelity Group and serves as its Chief Executive Officer and Chairman. Under his leadership, Fidelity has been able to establish itself as a leader in its markets in Ghana in terms of reputation, profitability and assets.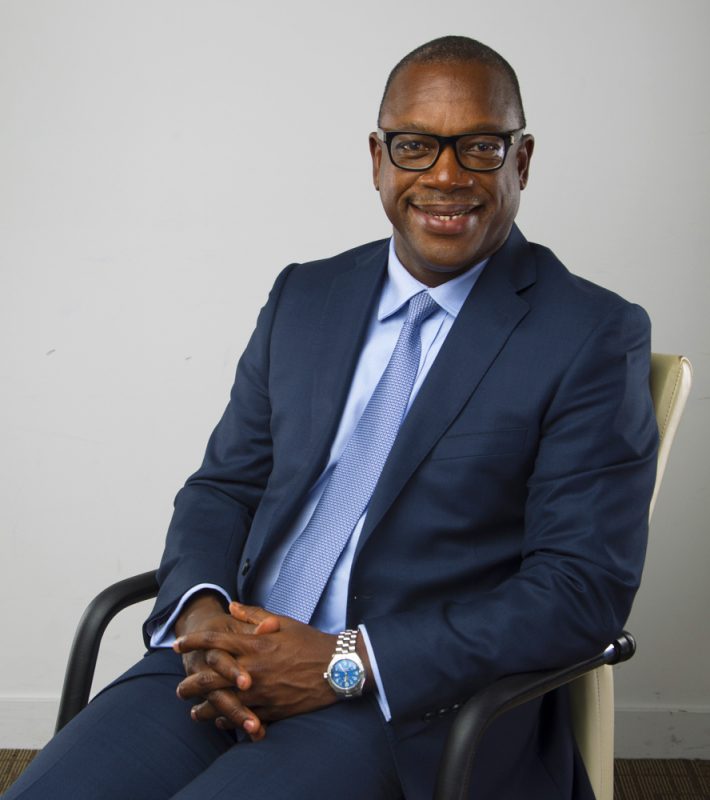 Edward established The Fidelity Group in October 1998 after a successful career as a senior finance executive. Fidelity is a financial services group comprising of Fidelity Bank Ghana Limited (FBGL), Fidelity Asia Bank Limited (Malaysia), Fidelity Securities Limited (FSL), Fidelity Capital Partners Limited (now Mustard Capital Partners Limited or MCPL), Fidelity Equity Fund 1 Limited and Fidelity Equity Fund 2 Limited.
FBGL was launched in October 2006 and has grown to become the 4th largest bank in Ghana as at December 2017 with total assets in excess of US$ 1.5 billion, over a million customers and 75 branches in every region of the country. Since inception, FBGL has won more than 60 awards for customer service, its technology and excellence. For more information on FBGL, please see the bank's website: http://www.fidelitybank.com.gh/
FSL is the investment banking arm of Fidelity Group offering services in securities trading and asset management. MCPL has invested in excess of US$ 60 Million in venture capital funds for SMEs. MCPL manages the Fidelity Equity Funds.
Under Edward's leadership Fidelity has been able to establish itself as a leader in its markets in Ghana in terms of reputation, profitability and assets under management.
Edward brought to Fidelity over fifteen years of experience in senior executive positions in finance and treasury management. Previous positions held prior to establishing Fidelity include: Country Director of Global Emerging Markets (GEM) Ghana Limited (1995-1998), Chief Finance Officer of Inter-Afrique Group (1995 – 1997), Risk Manager (1990 – 1995) of Rudolf Wolff, the City of London based derivatives and foreign exchange trader and an auditor and management consultant with Coopers and Lybrand, London (1987 – 1990). Edward is a
Chartered Accountant by profession and is a member of the Institute of Chartered Accountants in England and Wales.
In November 2011, Edward was one of three entrepreneurs from Ghana who made it as a finalist in the Ernst & Young's premier Entrepreneur of the Year West Africa Awards. In November 2014, Edward won the CIMG (Chartered Institute of Marketing Ghana) Marketing Man of the year award for Ghana. In May 2019 Edward won the awards of CEO of the Decade, CEO of the Year and was also inducted into the Hall of Fame by the CEO Network for his immense contribution towards the banking industry in Ghana.
Edward is currently (appointed 01.01.2017) the Board Chairman of Unilever Ghana Limited. Unilever is the largest manufacturer and retailer of fast-moving consumer goods in Ghana and is a subsidiary of Unilever PLC. Edward is also a member of the West Africa Board of the Prince's Trust International.
Previous directorships held by Edward include: Chairman, College of Health Sciences, University of Ghana (2009 – 2011); Council Member, University of Ghana (2009 – 2011); Chairman, Fidelity Capital Partners Limited; Council Member, Ghana Stock Exchange (2006 – 2007), Executive Council Member, Africa Venture Capital Association (2000 – 2005), Ghana Agro Food Complex (2005-2006) and Takoradi International Company (2002 – 2009, 120MW IPP).