406 Young Entrepreneurs Learn to Be Their Own Boss
In late 2018 we launched the pilot of the 'Be Your Own Boss' programme with our new partner Corallia, a non-profit in Greece that has supported more than 10,000 people to date, including entrepreneurs, start-up businesses, SMEs and students.
The entrepreneurship programme is aimed at young people between the ages of 18 and 35, and creates opportunity for them to take their business ideas from development through to launch. 18 months after the initial pilot began, the programme was officially rolled out in April 2020
Now a year on, we caught up with Corallia's 'Be Your Own Boss' Programme Manager Christina, and Project Associate Evgenia to discuss the success, impact and future of the programme which has so far given 406 young entrepreneurs the skills, knowledge and opportunity to become their own boss.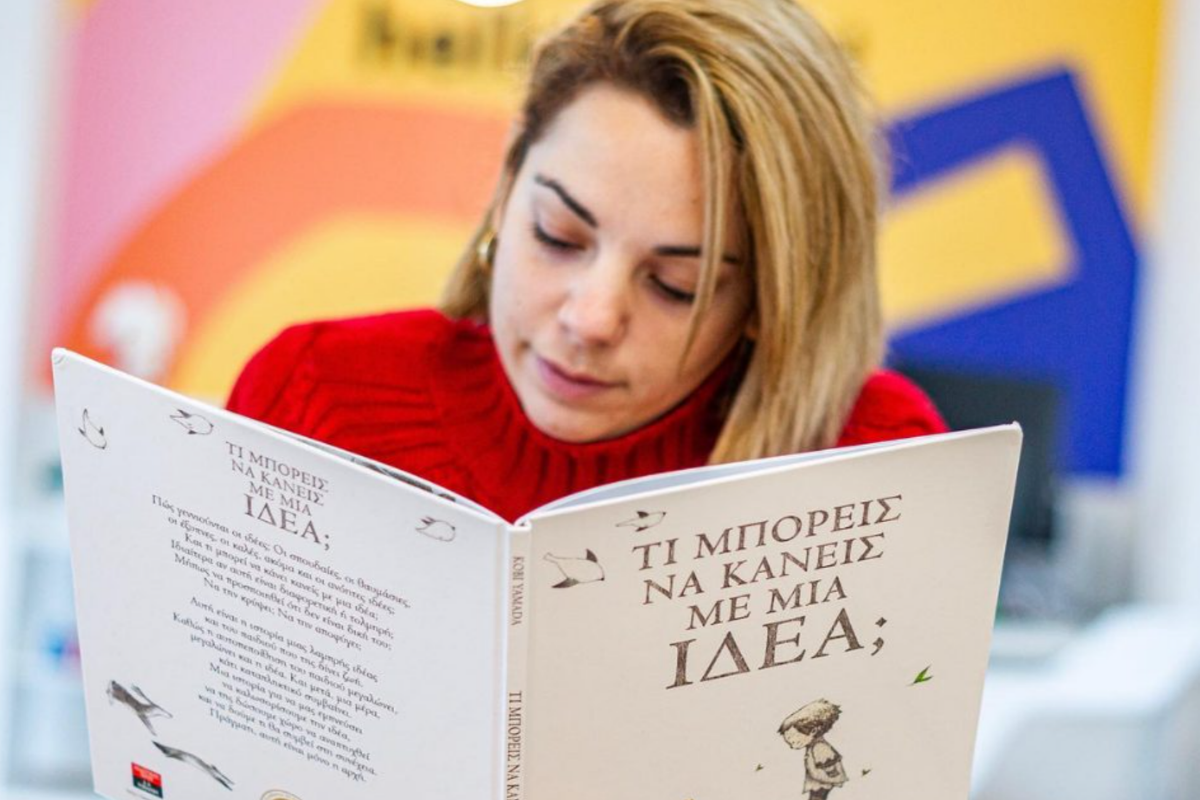 What is the 'Be Your Own Boss' programme?
'Be Your Own Boss' is a free programme for young people beginning with a four-day 'Explore Enterprise Course' that gives them the confidence to move forward into the world of entrepreneurship. It serves as an immersive first step to educate them on essential skills and knowledge such as financial literacy, business planning, marketing and legal issues.
Following the 'Explore Enterprise Course' the young people who continue with the programme are mentored for a full year by experienced entrepreneurs who guide them through the first steps of creating a business.
Evgenia explains, "Entrepreneurial spirit is part of Greek culture, but it isn't cultivated enough, as it isn't a subject covered at schools or universities. So, when young people decide to launch their own businesses or have an idea for a business, they do not know where to start or what to do. 'Be Your Own Boss' gives them the opportunity to develop their idea and to have a mentor by their side to help them."
This mentoring relationship is particularly useful as the young person reaches the last stage of the programme, where they present their idea to the Business Launch Group.
"For most of the participants this is the first time they will have presented their idea to a group before, and they will get feedback and ideas of how to move forward from this experience."
Completing this final part of the course and presenting their completed business plan helps each young person to develop the skills they need to succeed in future meetings with investors or clients.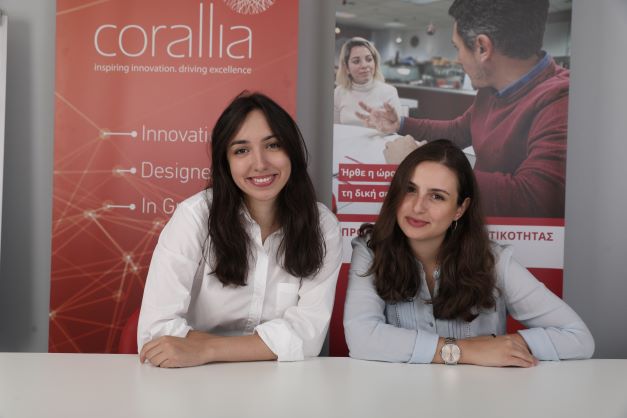 How the pandemic has impacted 'Be Your Own Boss'
As with all Prince's Trust International programmes, 'Be Your Own Boss' had to transform digitally during the pandemic. However, these challenges have also had significant benefits as Evgenia explains.
"Last year was challenging for the programme as we had to transform each stage digitally, but we are very proud to have done that in such a short period of time and that we never stopped delivering the programme to young people."
"In less than a month we transformed all the areas of the course, including the seminars, mentoring and business launch group. After doing that, it has been great to have participants and young people able to join the programme from all around Greece."
Previously the programme would only have been offered to young people in Athens, where Corallia operates, but they have now been able to open the newly digitised programme to young people from across Greece. The increased momentum that online delivery has provided is clear for Corallia, and in March 2021 they experienced record traffic to their website, with 1,450 unique visitors, almost double the traffic that they received in April 2020.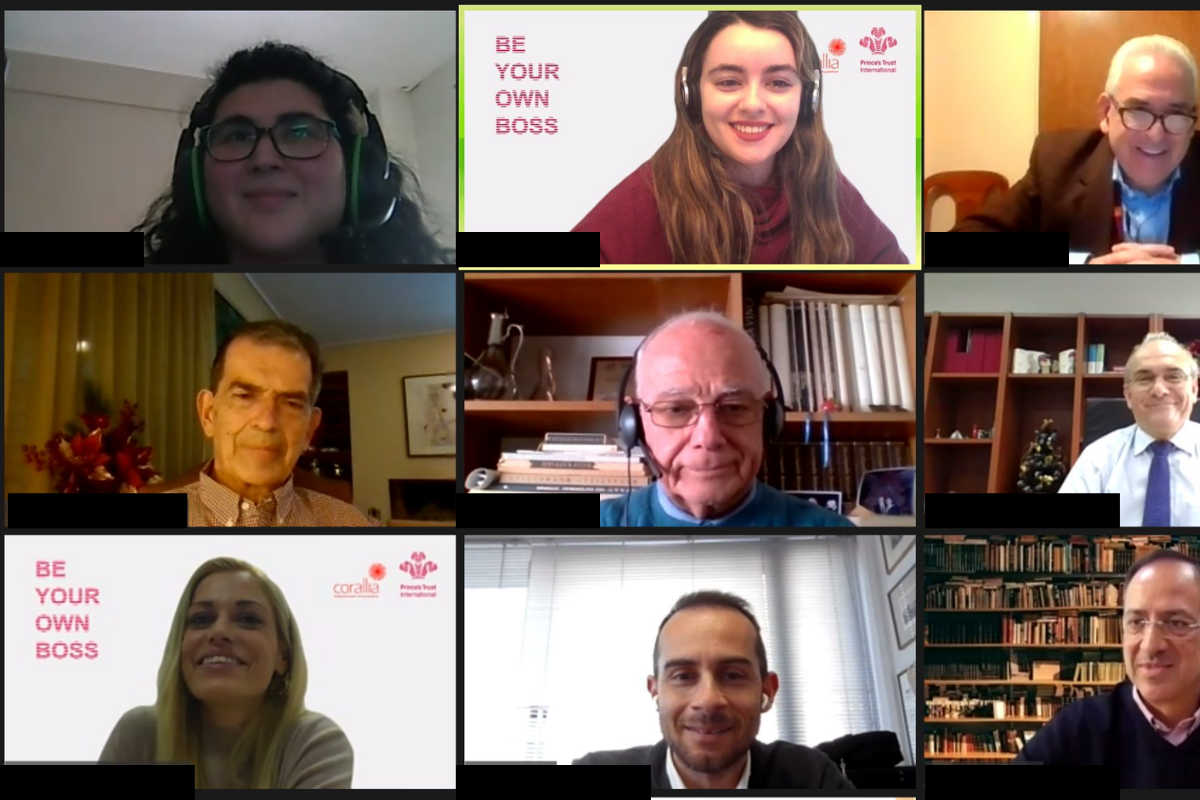 The Impact So Far
To date, since 2018, the programme has give 406 young people the opportunity to develop their enterprise skills. This year, driven by the new online format of the Programme, Be Your Own Boss received more than 2,000 applications, and Corallia exceeded its original 2020 target by 56%, with 241 young people taking part in the 'Explore Enterprise Course'.
Of these 241 young people, many went onto complete mentorship programmes through the rest of the 'Be Your Own Boss' programme and 12 people have already gone on to launch their businesses despite tricky economic conditions due to the COVID-19 pandemic.
In the coming weeks and months even more young people will be presenting their ideas to the Business Launch Group, further increasing the impact of the programme and ensuring more young entrepreneurs will have the necessary skills and opportunities to make their business plans a reality.
Dearbhaile Heaney, Prince's Trust International Programmes Manager says, "Corallia worked incredibly hard during the difficult climate the pandemic to ensure delivery was maintained at a very high standard. They really brought their skills and expertise to the programme as it transitioned online, testing out different ideas and digital tools for delivery that would best meet the needs of participants. So far the feedback from young people has been very positive, and they are using this to develop the programme even further."
The Future of 'Be Your Own Boss'
After an impactful first year, the 'Be Your Own Boss' programme is set for continued success, building on the digital reach that Corallia has achieved during the pandemic.
Discussing the digital future of the programme Christina says, "We see the need to continue online delivery after the pandemic ends. We asked all of the participants and the feedback we received has been that it has been very important to allow [young people] throughout all of Greece to learn about entrepreneurship."
Evgenia continues, "For some participants it's easier to join the programme stages online [rather than visiting] Corallia's headquarters in Athens. Our aim is to become the best entrepreneurship programme in Greece and our goal is to help more young people launch their own business."
In the coming months, Corallia will be adding even more elements of the programme, with the support of Prince's Trust International. These will focus on 'Business Ideation' helping young people at the start of the programme to come up with viable business ideas and develop these before they reach the mentorship stage.
As well as launching additional support for those at the start of their entrepreneurial journey, Corallia is focused on ensuring continued support for the young people who have already benefited from 'Be Your Own Boss'.
"It's very important for us to support the businesses that have already launched through the programme, so we will be offering business guidance to them [moving forward]. They know that the programme is by their side, and whenever they need to, they can ask for advice and support." says Evgenia.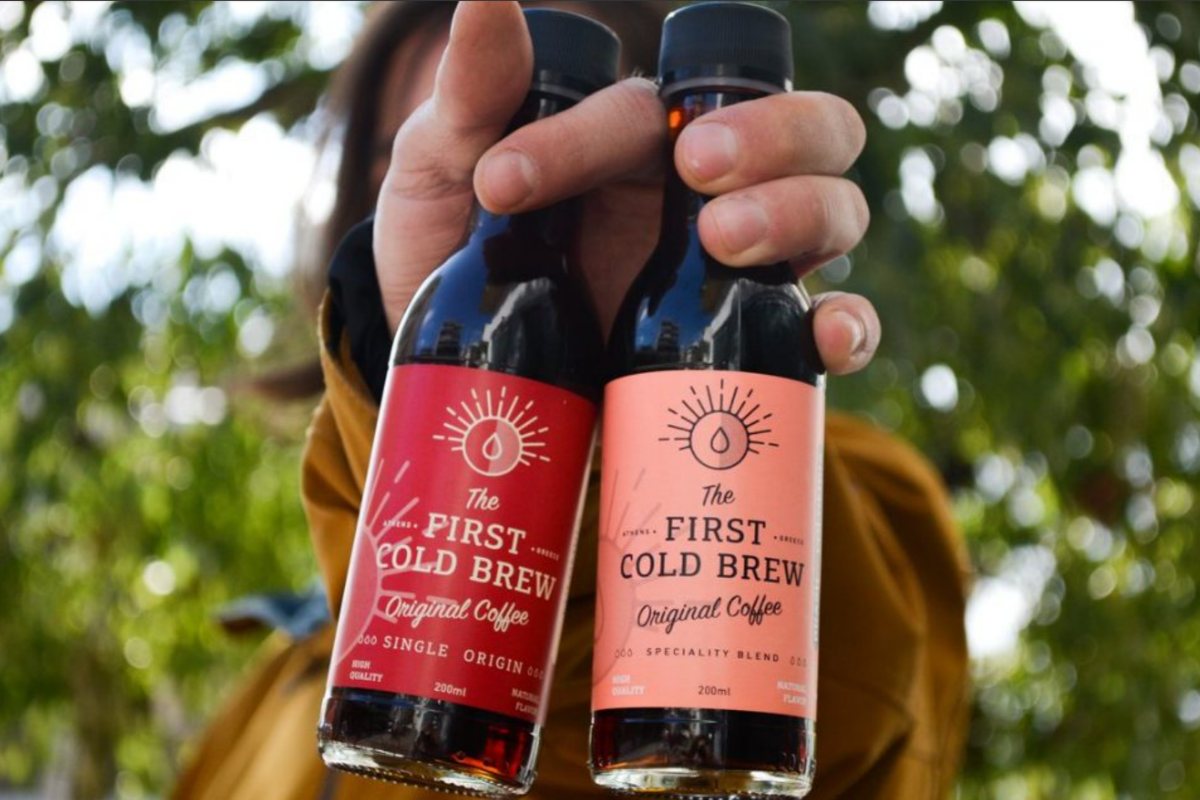 Final Thoughts from the 'Be Your Own Boss' team
Christina reflects, "It is a pleasure to work with young people that have ideas and want to learn about entrepreneurship. For me, my happiest moments are when I see their dreams come true and when their idea through the programme becomes a business"
Evgenia adds, "I think one of the best moments of the programme is the inspirational speech we give on the first day. After that speech young people have the opportunity to share their idea, and you can see how passionate they are about what they're thinking of doing and that's a great moment!"
"Sometimes young people feel like they shouldn't share their ideas, and they should keep it to themselves. It's when they start sharing their idea that they start to get feedback from friends, family and other participants in the programme! I would advise [young people] not to be hesitant and to share their idea with people that they trust who will give them honest feedback, because that's the true way they're going to improve what their working on."