2020 Launch of Enterprise Challenge in Pakistan
This month, we are delighted to announce the commencement of our Enterprise Challenge programme in Pakistan, with our local partners SEED Ventures.
The programme has been running in Pakistan since 2017, with 1,050 young people from 70 schools taking part in the last competition.  In light of the challenges of the past few months, together with our partners, we are excited to recommence the Enterprise Challenge using digital delivery methods in Pakistan. This year the programme will be supported through a new, innovative digital resource 'Pop-up' used for online business simulation.
Enterprise Challenge is an educational programme delivered through schools to help students aged 13-18 to develop their personal and professional skills, whilst creating a safe learning environment for them to explore entrepreneurship.
The curriculum comprises mentor-led sessions in which students learn key business components, such as budgeting and marketing, and apply this knowledge through The Prince's Trust's business simulation game. 'Pop-Up' is a new and innovative digital resource that allows students to work in teams to develop an enterprise, with the aim of creating a thriving, sustainable business within 2 simulated months.
Following this, teams use their newly developed entrepreneurial skills to create their own business plans, often an innovative solution to a modern societal, environmental or economic problem.  The programme is concluded by a national competition during which teams pitch their business ideas to a panel of esteemed judges, with the winning team being awarded with a grant towards setting up their enterprise.
In 2018, an all-female team from the Gilgit Baltistan Regions won the Enterprise Challenge with their plans to encourage healthier diets and the introduction of organic produce in their community.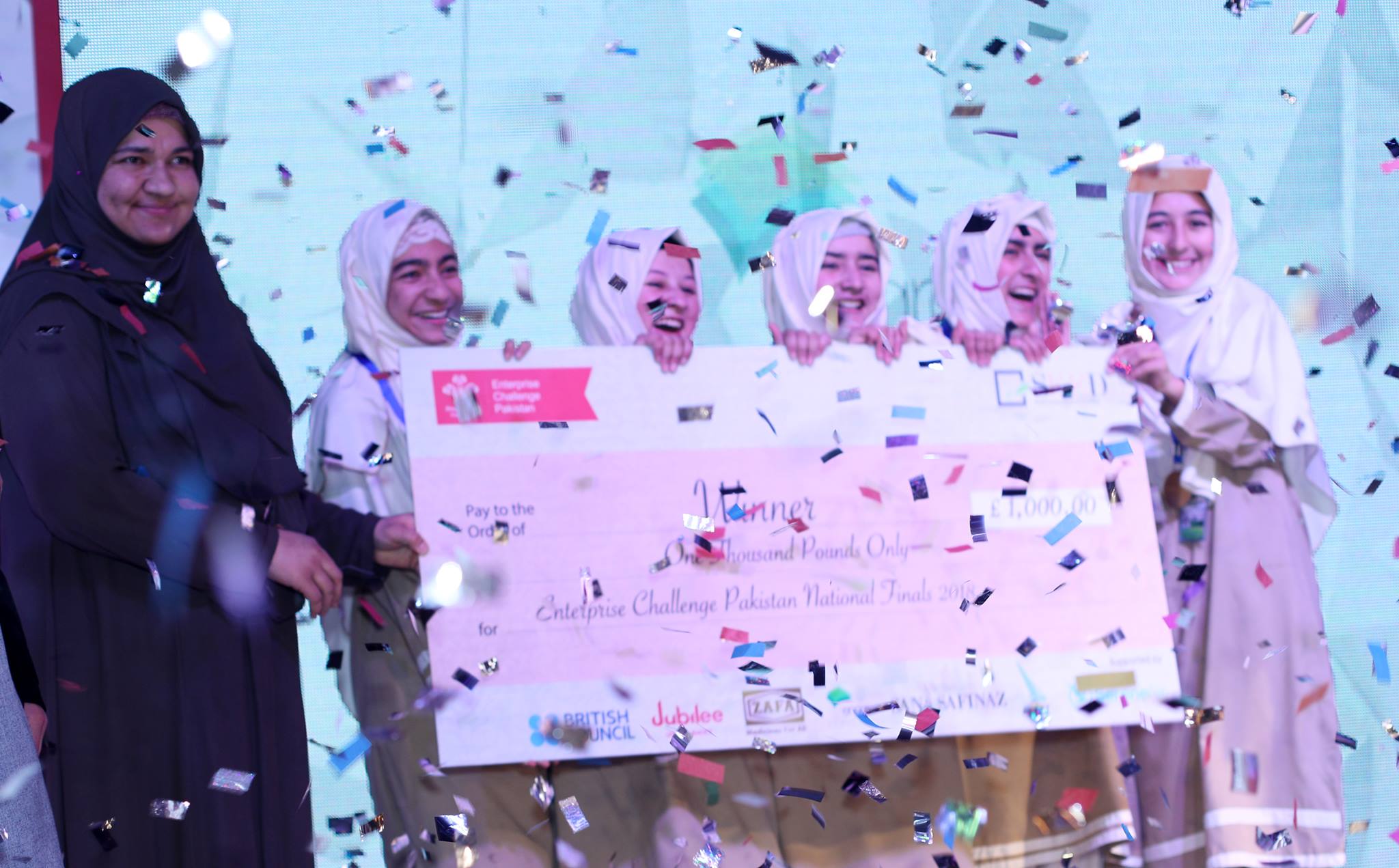 The winning team is offered guidance in setting up their proposed ventures through mentor support. As well as supporting young people to take part in the Enterprise Challenge, mentors play an important role in giving young people access to relatable role models from outside their own network.
We wish to share a special thanks to our supporters, the COSARAF Foundation for supporting the futures of young people in Pakistan.
About COSARAF Foundation
COSARAF Charitable Foundation supports projects globally to promote cohesive communities, empower women and girls, and enable young people to realise their potential. They are long-term supporters of our work in the UK through The Prince's Trust and Mosaic and will be partnering with the Prince's Trust International to support delivery of Enterprise Challenge in Pakistan from 2020 to 2023.
About SEED Ventures
SEED Ventures is an impact investment and ecosystem development organisation that works to develop a portfolio of sustainable solutions and products, creating cross-economic partnerships, transferring expertise and knowledge to aspiring and existing entrepreneurs, and creating avenues to ensure effective and efficient deployment of local and international funding.